"Certified American Grown Flowers announces the destinations for its sixth-annual flower farm dinner tour."
Certified American Grown Flowers' 2020 "American Grown Field to Vase Dinner Tour," presented by the California Cut Flower Commission, will stop at six scenic flower farms from coast to coast over the next seven months – April through October. In its sixth season, the tour is a cross-country series of elegant pop-up gatherings where attendees dine in the exquisite fields of America's most stunning cut flower and foliage farms.
At these events, seasonal, sustainably grown blooms dazzle in elegant tablescapes created by top U.S. floral designers, and multiple-course artisan meals of locally grown fare are prepared by well-known farm-to-table chefs. Also served are locally produced wines and craft beers and floral-inspired cocktails. In addition, there are tours of each farm as well as floral design demonstrations, making each stop on the tour a multisensory and completely immersive experience for guests.
At the end of each evening, attendees leave with bouquets of seasonal American Grown Flowers, swag bags packed with gifts from the tour's generous sponsors and a greater understanding of American flower farming and the importance of American Grown Flowers.
to buy tickets and learn more
Seating and tickets are limited for each of these amazing events, so they tend to sell out quickly. To make reservations and get more information about the participating farms, floral designers, chefs, visit americangrownflowers.org/fieldtovase. While there, be sure to sign up for the e-newsletter. And to get up-to-the-minute news, visit the American Grown Field to Vase Dinner Tour on Instagram and Facebook.
2020 Field to Vase Dinner Tour Dates and Locations
– APRIL 16 –
The Flower Fields
Carlsbad, Calif.
– JUNE 20 –
Ocean Breeze Farm
Arroyo Grande, Calif.
– JULY 18 –
Harmony Harvest Farm
Weyers Cave, Va.
– AUGUST 15 –
Holland America Bulb Farm / Dobbe Farms
Woodland, Wash.
– SEPTEMBER 26 –
Sun Valley Flower Farms
Arcata, Calif.
– OCTOBER 24 –
Texas Specialty Cut Flowers
Blanco, Texas
About Certified Am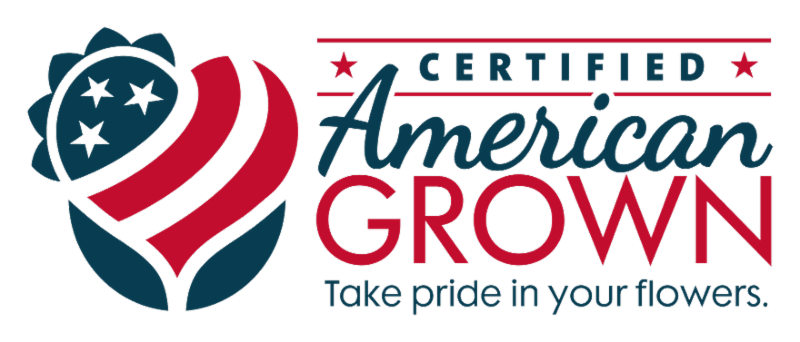 erican Grown Flowers
Launched on July 1, 2014, Certified American Grown Flowers represents a unified and diverse coalition of U.S. flower farms, including small and large actualities in multiple states across the country. Certified American Grown flower farms participate in an independent third-party supply-chain audit to verify both origin and assembly of the flowers they grow. When it appears on bouquets, bunches and other packaging or store signage, the Certified American Grown Flowers logo gives consumers confidence in the source of their flowers and assures them that the flowers they purchase come from a domestic American flower farm. For more information about Certified American Grown Flowers, visit americangrownflowers.org.