Hot off the presses, these highly recommended titles will enthrall floral designers and nonprofessional flower lovers alike.
By Jill Brooke
It's springtime, and not only are the flowers blooming but so are the book titles about beautiful blooms. Here is a roundup of six new highly anticipated books that would make wonderful gift options in your store and will elevate your knowledge of expert flower arranging as well as enhance your understanding of the flora around us all.
The Art of the Flower: A Photographic Collection of Iconic Floral Installations by Celebrity Florist Jeff Leatham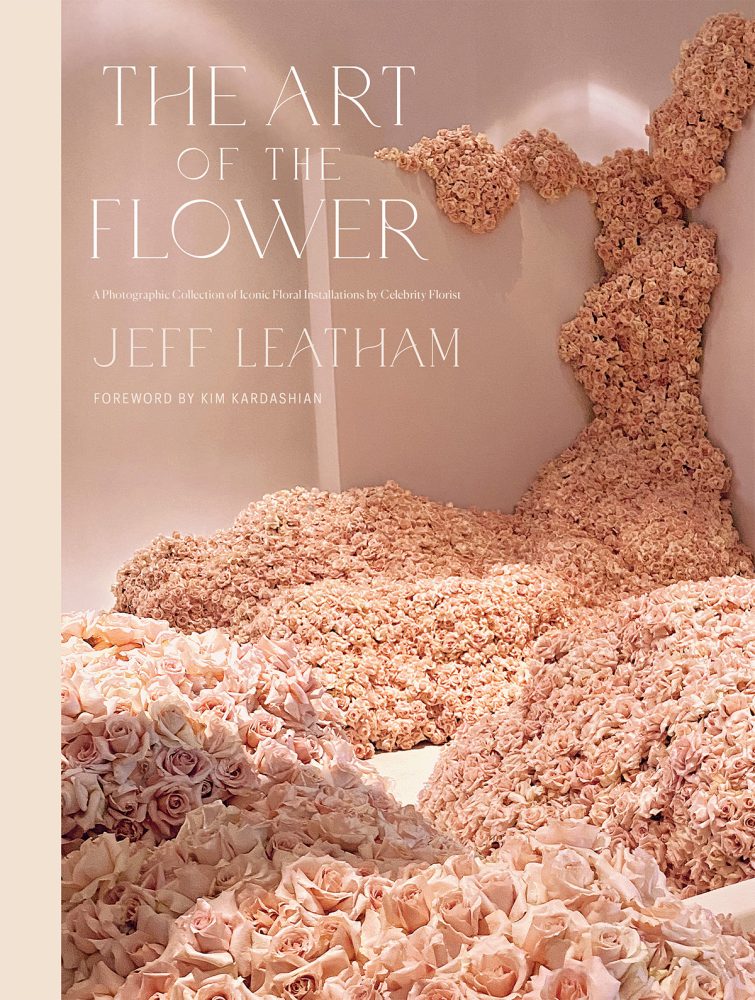 By Jeff Leatham
Foreword by Kim Kardashian
Published by Weldon Owen
Distributed by Simon & Schuster
Release date: June 20, 2023
Hardcover; 272 pages
The Art of the Flower is a floral journey of Jeff Leatham's favorite jaw-dropping and awe-inspiring flower arrangements and installations he has created throughout his illustrious career, and—bonus—it also features flower-arranging tips and tricks from the celebrated designer that anyone can use to create dramatic arrangements for parties, events and home décor.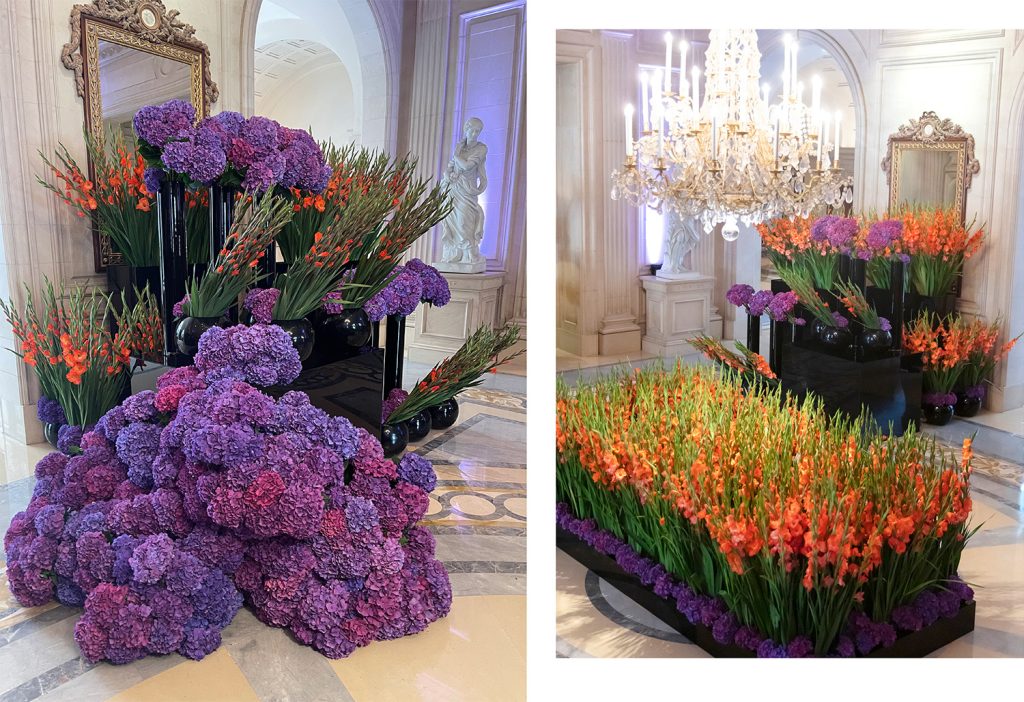 Leatham is known worldwide for the lush, over-the-top flower installations he has created for the Four Seasons hotels in Beverly Hills; New York City; Philadelphia; and the iconic George V in Paris, where, during the Tom Ford fashion years, his works were appreciated by everyone from Yves St. Laurent to Karl Lagerfeld. Leatham also has created floral exhibits for the 2021 Philadelphia Flower Show, the 2020 New York Botanical Garden Orchid Show and Bloomingdale's NYC holiday windows in 2015. It is from this unparalleled body of work that this photographic anthology is curated.
Wanting to transport people to an "escape from reality," Leatham says he strives for his works to be "idealistic, elegant and chic" and, of course, boldly original. And it is these works that have earned him an A-list clientele including Oprah Winfrey, Nadja Swarovski, the Kardashians, Janet Jackson, Madonna, Cher, Tina Turner and Dolly Parton, among scores of others, as well as the Dalai Lama.
Flower Love: Lush Floral Arrangements for the Heart and Home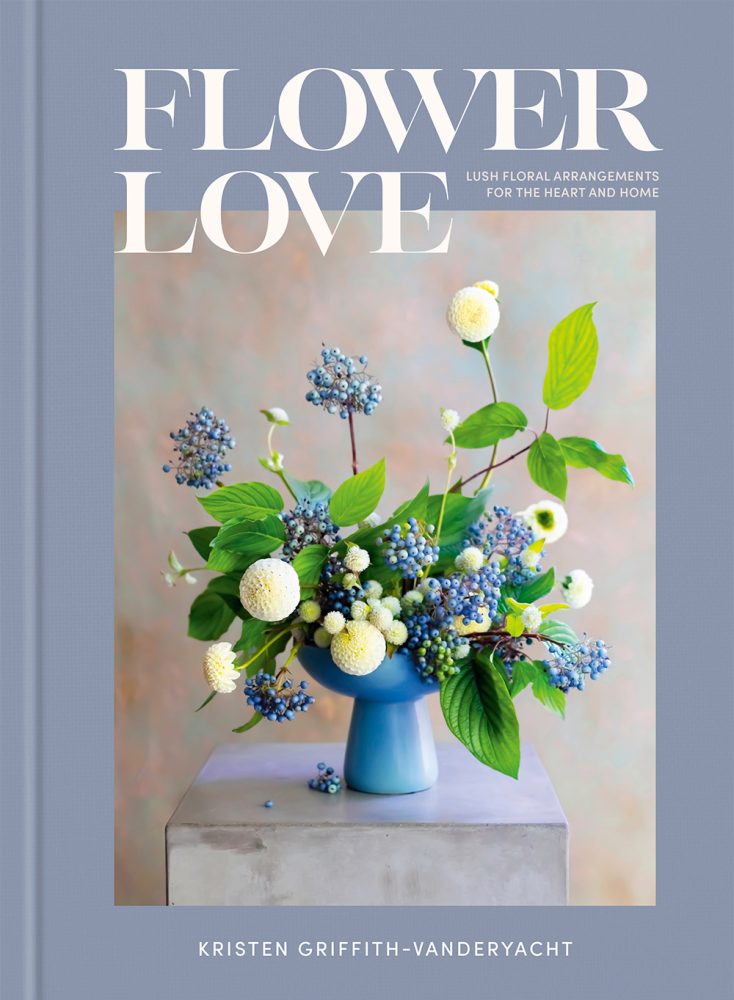 By Kristen Griffith-VanderYacht
Published by Clarkson Potter, an imprint of Random House
Release date: Aug. 29, 2023
Hardcover; 288 pages
Flower Love: Copyright © 2023 by Kristen Griffith-VanderYacht
Photography copyright © 2023 by Kristen Griffith-VanderYacht
Although known as the sassy head judge with a big heart on Netflix's The Big Flower Fight, celebrity floral designer Kristen Griffith-VanderYacht and owner of floral design studio Wild Bloom in Seattle, Wash., designs with an enthusiastic flair and welcoming flamboyance. What separates him from the pack is that his work is always cozy yet sophisticated, and his big heart smiles with each flower selection and page in this book.
In Flower Love, Griffith-VanderYacht uses his effervescent sense of humor and sharp eye for design to bring accessible, sumptuous flower arrangements to flower lovers everywhere and from all walks of life. He shares not only 45 spectacular designs, all stunningly photographed with step-by-step instructions, but also his unique geometric approach to floral design; his "Ten Floral Commandments," including "Substitutions are okay," "Look for oddballs" and "Foliage is not filler"; a flower glossary organized by color and season; and helpful designs hacks you won't find anywhere else.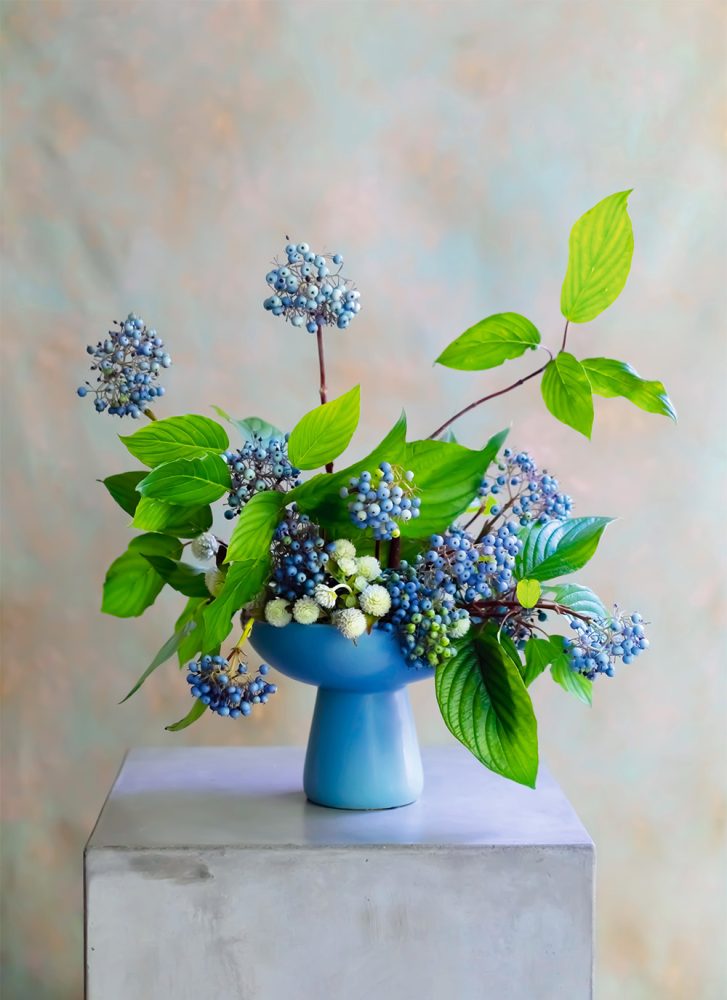 A Sweet Floral Life: Romantic Arrangements for Fresh and Sugar Flowers [A Floral Décor Book]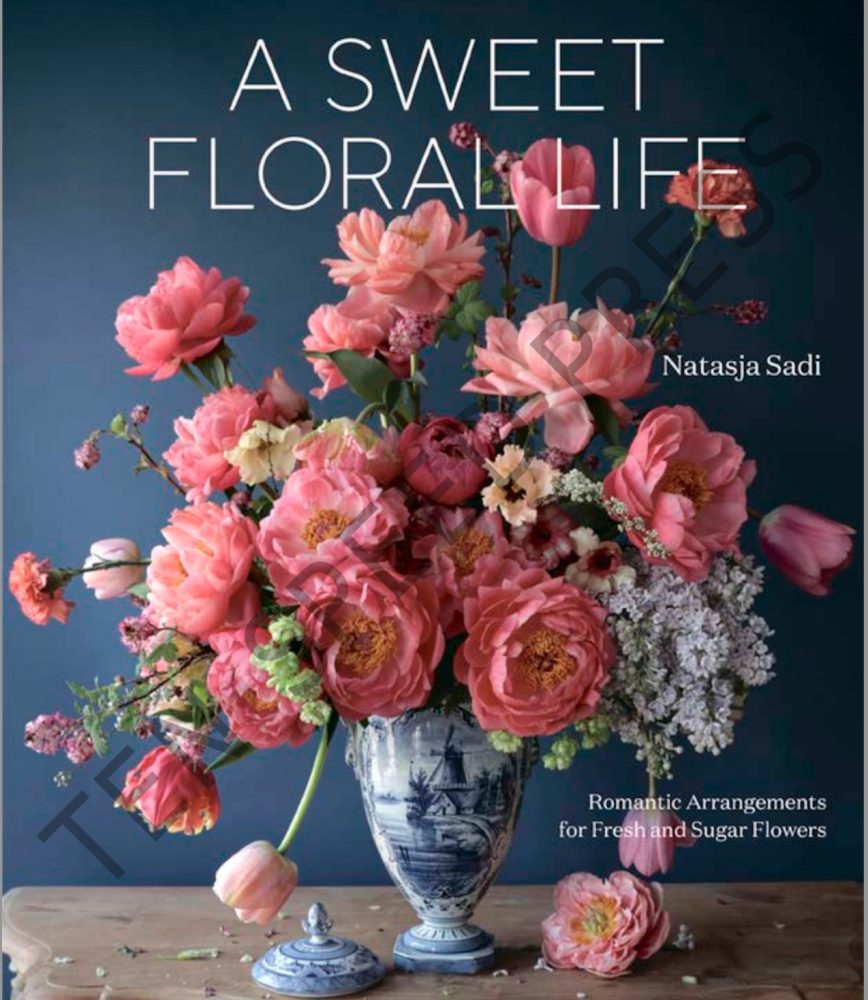 By Natasja Sadi
Published by Clarkson Potter/Ten Speed Press, imprints of Random House
Release date: April 25, 2023
Hardcover; 256 pages
A Sweet Floral Life: Copyright © 2023 by Natasja Sadi
Photographs Copyright © 2023 by Natasja Sadi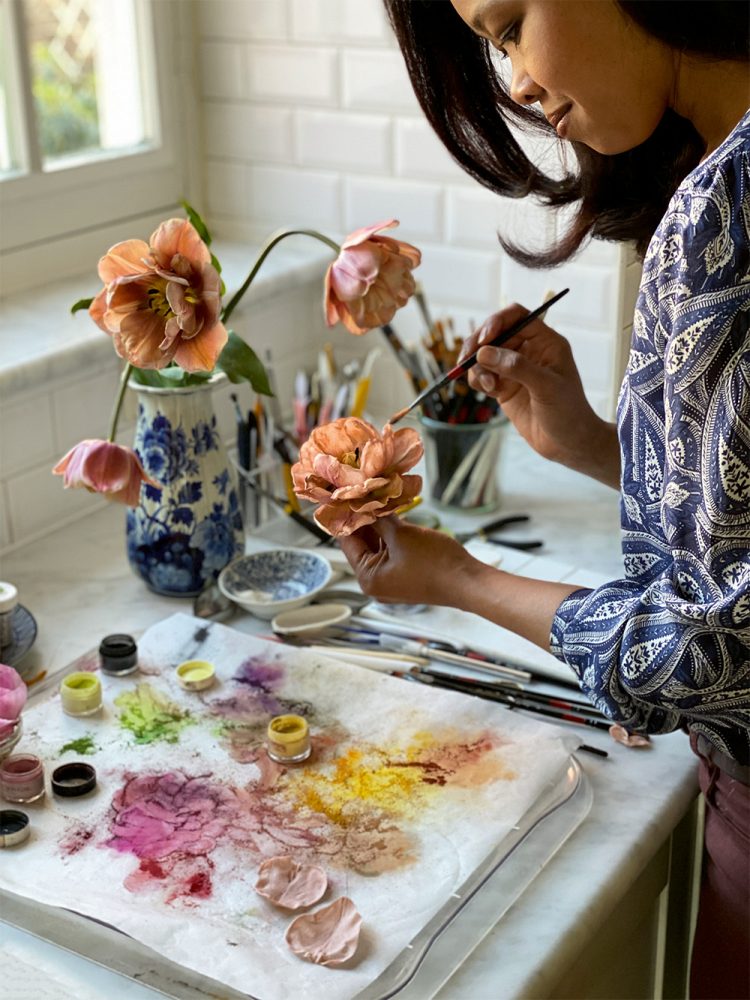 Natasja Sadi—yes, that Instagram sensation—is a beloved floral artist who composes fresh flower arrangements and sculpts exquisite sugar flowers from her home atelier in Amsterdam, Netherlands. Mining the past, she produces modern, fresh creations that delight and amaze.
In A Sweet Floral Life, Sadi teaches readers how to create exquisite, lifelike sugar flowers—which she sculpts to honor her African and Indonesian ancestors who worked in the sugarcane fields of Suriname—and arrange them with fresh blooms in arrangements that awe and delight. Sadi's handcrafted sugar flowers are virtually indistinguishable from real ones.
Throughout the book's 10 chapters, Sadi shares her creative process of flower arranging and how to develop a personal style. Also included are tutorials for seasonal arrangements, living and entertaining with flowers, and photographing flowers and flower arrangements.
A Sweet Floral Life is a great book for anyone who just wants to get lost in the beauty of floral design. Plus, anyone who enjoys pottery and china will love the photographs and how the flowers are placed in the most beautiful settings. Yes, all details matter. Which speaks to title of Chapter Four: "Nurturing Intimacy with Nature." It is Sadi's signature.
Flowers for All: Modern Floral Arrangements for Beauty, Joy, and Mindfulness Every Day
By Susan McLeary
Photos by EE Berger
Published by Chronicle Books
Release date: Feb. 27, 2023
Hardcover; 172 pages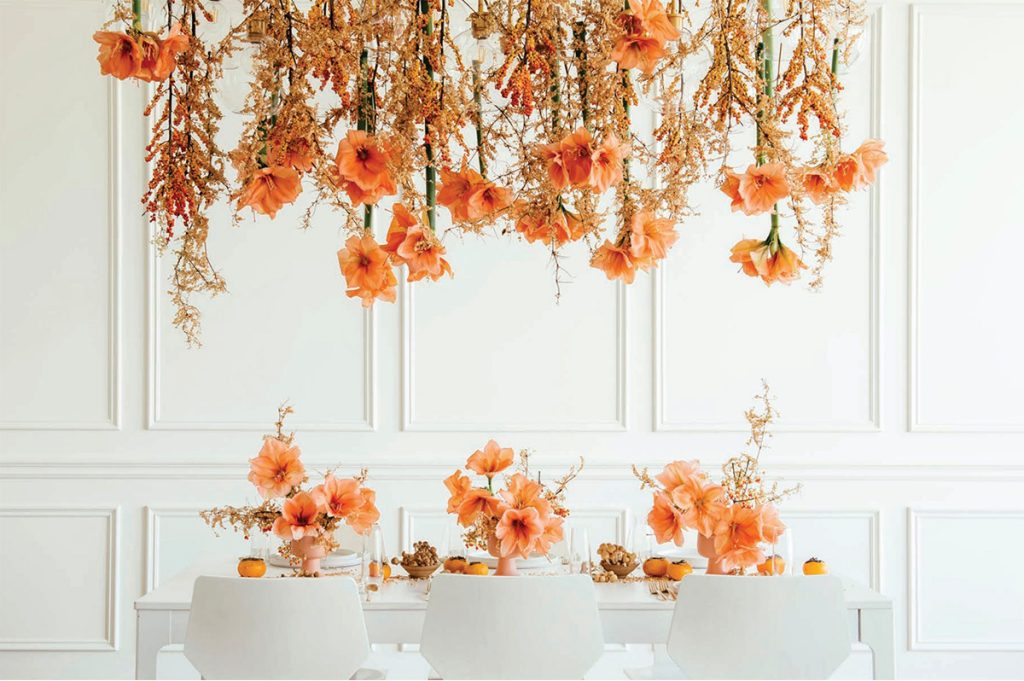 Susan McLeary, a.k.a. "Passionflower Sue," is not only a teacher of floral design but also a floral artist who knows how to have fun. In her previous book, The Art of Wearable Flowers, she taught many fans how to incorporate flowers in jewelry, clothing and hairpieces. Flowers for All features "recipes" for 30 spectacular floral designs, including an infinitely giftable monochromatic bouquet, a meditative petal display to inspire calm and clarity, a striking centerpiece for celebratory dinner parties and a stunning wreath for festive gatherings.
The book is organized into three sections—"Flowers for Your Home," "Flowers To Gift" and "Flowers for Larger Celebrations"—that feature design techniques, flower care, vessel selection, easy-to-follow instructions for each design and more. McLeary's work is always artful and innovative but also practical.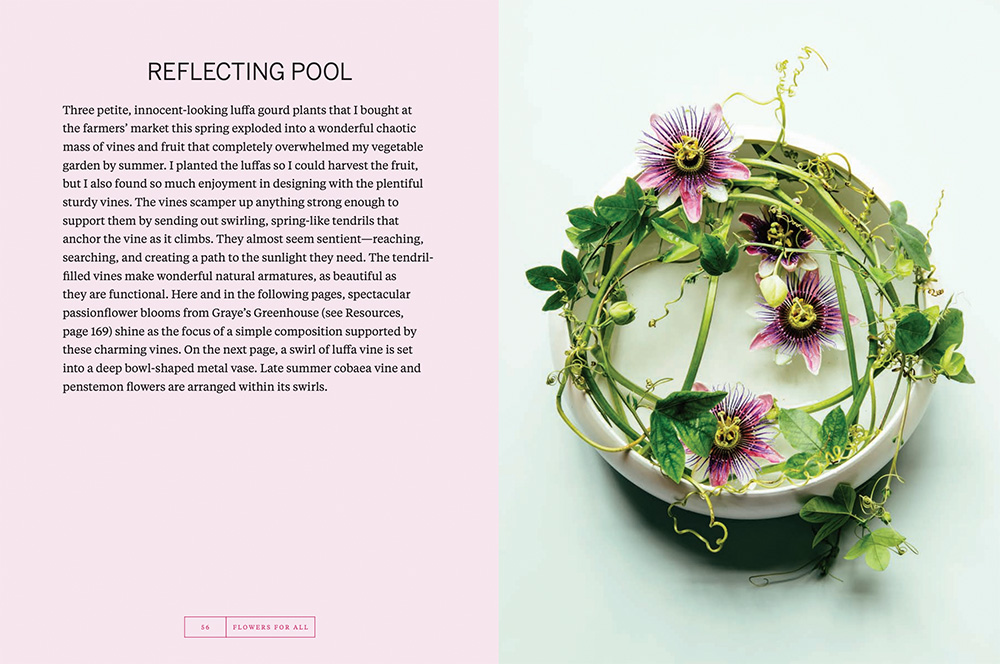 Piet Oudolf at Work
Published by Phaidon Press
Release date: April 12, 2023
Hardcover; 276 pages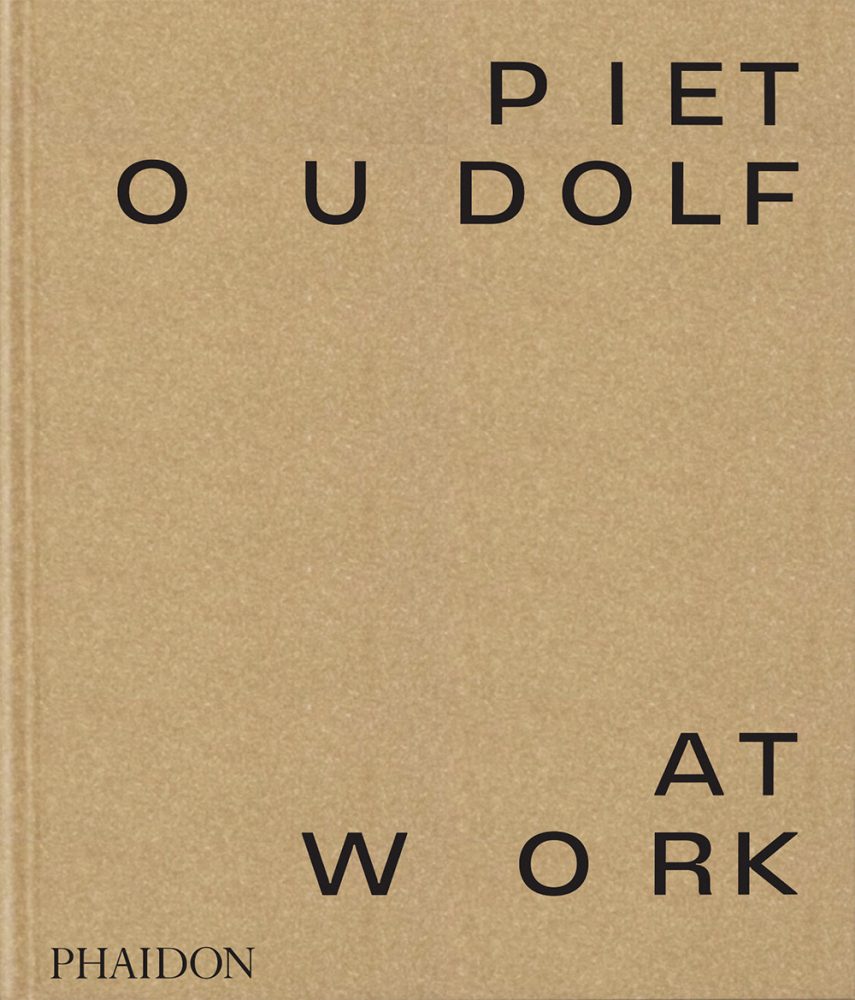 Appealing to gardeners, landscape designers and floral designers alike, this book is a highlight reel of the work of world-famous Dutch gardener and innovator, Piet Oudolf. Showcasing gardens he has designed and created throughout his career—from New York's acclaimed High Line to the newly planted Vitra Campus in Germany—Piet Oudolf at Work offers unprecedented insight into Oudolf's design process, working methods and inspirations, and it also features original sketches and drawings that illustrate the evolution of his designs. The book also showcases other high-profile but lesser-known Oudolf-designed gardens, including Chicago's Lurie Garden, Belle Isle Park in Detroit, Hauser & Wirth Somerset and Menorca, Venice Biennale, Singer Laren Museum Sculpture Garden and others.
Oudolf is leading figure in the perennial movement, and his gardens—in which perennials are blended with drifts of grasses—influence not only landscape design but floral design. His focus on structural characteristics—such as leaf or seedpod shape, present before and after a plant has flowered—has also influenced floral designers.
National Audubon Society Wildflowers of North America
Published by Knopf
Release date: April 11, 2023
Flexibound; 912 pages
https://www.netgalley.com/widget/453009/redeem/e0a24c011e2edfb351e2321b8f30643d33af4bcde5e70211aa22fef02f7a7ab0
With wildflowers being used more in flowers arrangements, this comprehensive guide covers all bases, featuring covers 853 species of wildflowers, with nearly 5,200 full-color photographs. The result of a collaboration among leading scientists, scholars, taxonomic and field experts, photo editors and designers, this handsome volume has been updated for the first time in decades to reflect the impact of climate change and the advancements in DNA sequencing and studies that have radically altered the classification process. For ease of use, the book includes a glossary, an index and a ribbon marker, and is organized according to the latest Angiosperm Phylogeny Group IV classification system. Whether preparing for a scenic hike or getting to know the flowers in their backyards, readers will come to rely on this work of remarkable breadth, depth, and elegance.