Discover how "private labeled" products can resonate with today's consumers, expand your brand and generate greater sales.
By Melinda R. Cordell
How do I love thee, private-label products? Let me count the ways.
1. Private labeling allows you to add to your brand with little risk.
2. It gives your customers a wider variety of products from which to choose.
3. It allows you to easily expand your business and add to your bottom line.
Private-label products are goods that are sold under your brand but manufactured by a third party, such as a wholesaler. Here's how it works: A florist wants to sell candles under the company's own name. The florist goes to a third-party that manufactures private-label stock and orders a pallet of candles. The manufacturer makes the candles and labels them with the florist's label, and then the florist sells the candles as the company's "own."
One well-known form of private labeling is a store brand at a grocery store or a big-box store—like Kroger's "Private Selection" and "Kroger Brand" and Walmart's "Great Value" and "Equate" branded products. Private labeling allows businesses to expand their inventories, offer customized products to their customers and receive higher profit margins as a result.
The market share of private labels is growing. According to the Private Label Manufacturers Association (PLMA), private labels make up a quarter of products sold in the United States – and this number is outpacing national brands. Incidentally, for those interested in learning more about private labeling and finding sources, PLMA is hosting its annual "Private Label Trade Show" in Chicago, Nov. 12-14 (plma.com/events).
Private labeling can be lucrative for florists and a great way to branch out. According to Statista, a provider of worldwide market and consumer data, the home décor market in the U.S. is forecast to increase by 20 percent this year, likely fueled by the pandemic.
Using a Private Label to Boost Local Businesses
Tipton & Hurst, in Little Rock, Ark., has been in business since 1886 and is now in its third generation of family ownership. Sixty percent of its trade is in flowers and plants, and the rest is in gifts such as home décor, a china and crystal registry, and the company's private label products. Tipton & Hurst was built on a foundation of family, meaning that the company "puts its name on everything it does."—often, literally.
Howard C. Hurst, president, takes a great deal of pride in the local connection with the company's private label products. "If your gift is coming from Arkansas, it needs to be made in Arkansas," Hurst says. "But that can be a challenge at times."
Tipton & Hurst has taken a great deal of time and effort to make it happen, and the company has stuck with it, despite suppliers going out of business, supply-chain issues and other setbacks. For example, Hurst notes, "We've done candles for maybe 20 years, and we're currently in the process of changing producers—again. First, one that made candles for us in Little Rock went out of business, so we moved to another company, and they went out of business. Now we're in the process of moving it again. So that's a bit disrupted right now."
Despite those issues, Hurst says they're sticking with local businesses. "There are a lot of companies that make candles and do private labeling," he shares. "Everybody says 'Go to Dallas, Atlanta, New York; they'll custom-make them.' But then the label says it's from New York City. We don't want that. We want products we sell to be made in Arkansas because we're an Arkansas company." Our customers like to buy items that are produced locally, so that's the No. 1 thing."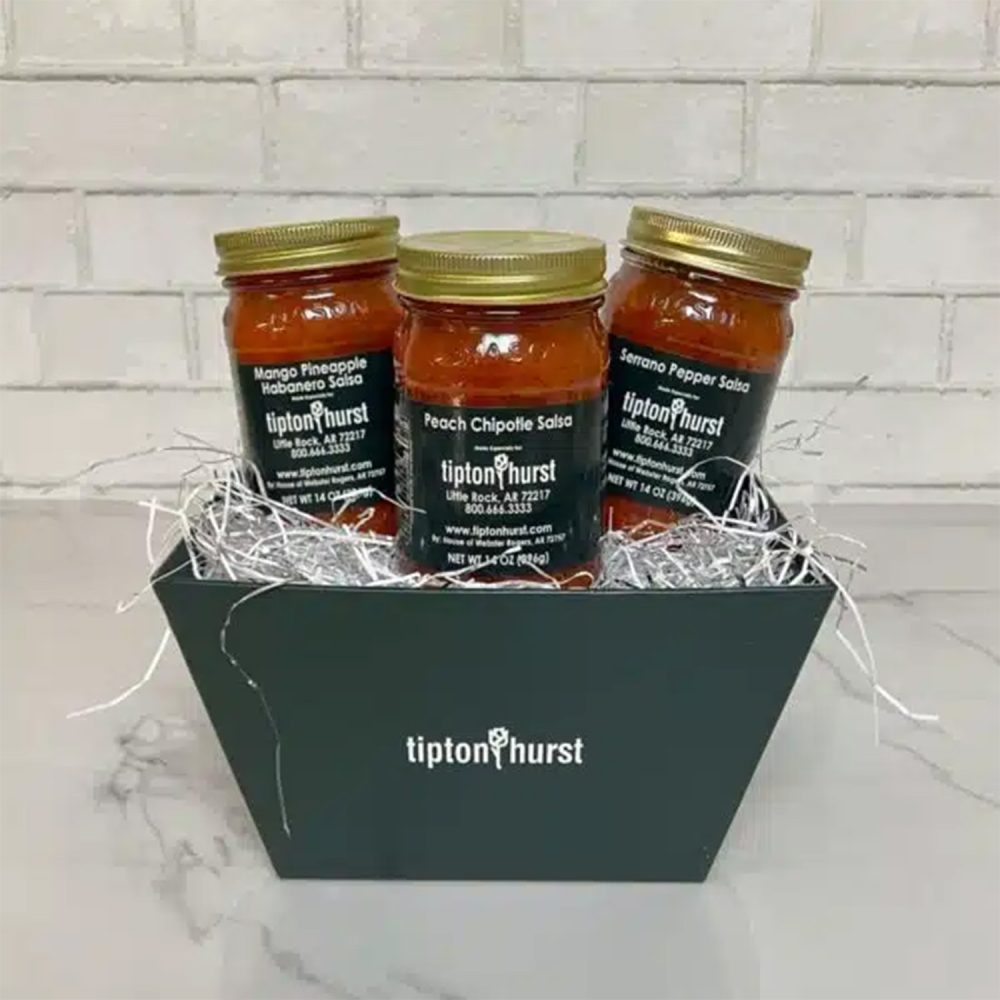 Tipton & Hurst also offers a wide selection of gift baskets, some with snacks, some with healthy fare, and the company wanted to add fresh mountain spring water. "But we didn't want to get it from Fiji," Hurst says. "So, we buy Mountain Valley Spring Water, a mineral-rich spring water that's been sourced and bottled in glass, in Hot Springs, Ark., for more than 150 years." Mountain Valley Spring Water rises naturally from a spring in Hot Springs National Park, in The Ouachita Mountains, in western Arkansas.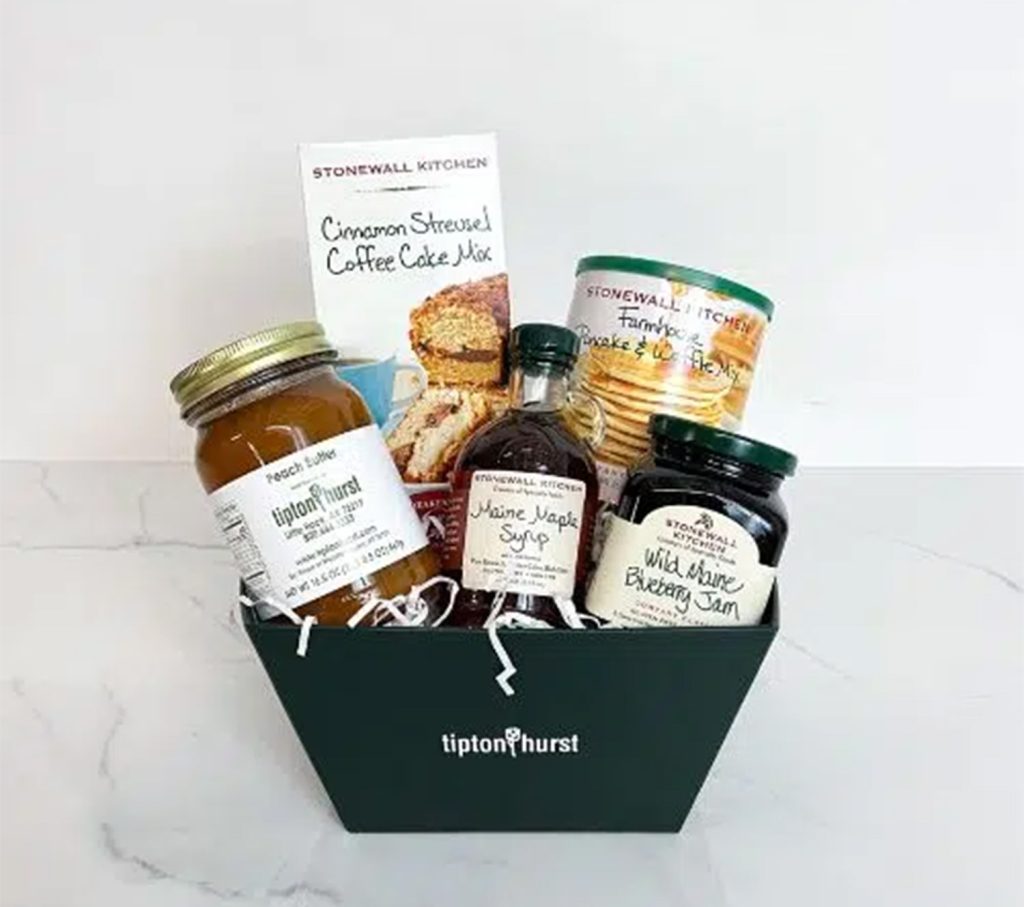 Choosing a Niche
It's important to find a specific niche that you want to fill, and, sometimes, that can take time. You want to avoid products that are already being sold everywhere else, including at big-box stores. It's more productive to focus on a niche than to go overboard and offer a huge variety of items.
Be sure to focus on products that already fit in with the other products and services you provide. Don't spread yourself too thin—because being all things to all people is exhausting! Focus on the aspect that defines your business— what you enjoy most, what piques your interest— and look for products that dovetail with that.
What Products Work Best for Your Business?
Googling "private label products wholesale" will give you a dizzying array of products from which to choose. How do you decide which products are best for your private label?
First, do market research. Analyze the customers who buy from you, and determine what they're most attracted to. Do the same on your social media analytics, to get an idea of your audience demographics. Then, keep track of requests from your customers. Is there a specific product they keep asking for? If so, it might be worth carrying.
You might also supply a limited stock of whatever products interest you—a "test flight" of a nonlabeled products—and let people know you have them via your customer newsletters and social media and by adding them to the front page of your website.
Straightforward choices for private-label products for florists could include a curated line of permanent botanicals and/or a "private" collection permanent botanical designs and fresh flower arrangements, houseplants, terrariums and products for cut flowers. These items could include glass, ceramic and pottery containers that the florists would collaborate on with the manufacturer or artist, as well as flower arranging and gardening tools—and much more. Get creative, consider your consumer and marketplace research, and brainstorm with your staff.
Other examples of private-labeled goods that could work well for florists include collections of spa, health and beauty items; home décor items, such as candles and other home fragrances, essential oils and holiday ornaments; and gourmet foods and utensils, which are always customer favorites.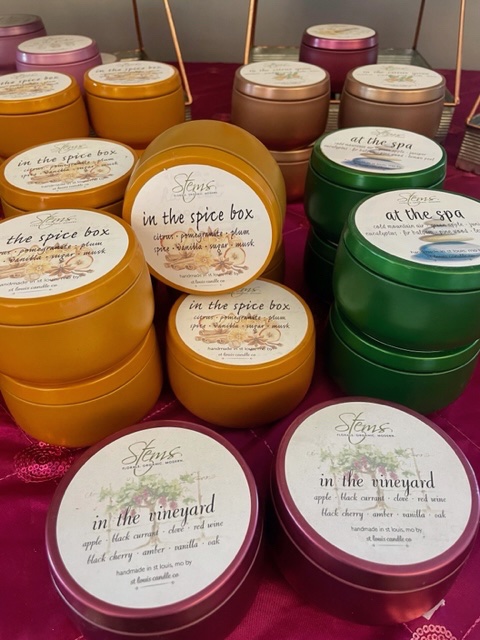 Finding Suppliers and Printers
Make a list of manufacturers that provide quality products, then contact them to find out if they offer private labeling. Find out what their minimum order is, as well as their production schedule and capacity, so that you can be well stocked during busy times like holidays.
Order samples from the manufacturers to see how the actual products look, feel and taste. If you've ever shopped online, you know how something on a webpage can be a lot different in real life. You want to choose products that consumers will want to spend their hard-earned money on. Preview the samples to some of your customers, to see what their reaction is.
When you determine the products you want to sell, reach out to printers to create the labels. You can go with a local printer, but you can also find print-on-demand companies online that specialize in private labeling. Many people make a living selling private label brands from their storefronts on eBay, Etsy, Amazon and other online retailers, so you should be able to find a number of places that would be eager to work with you as far as manufacturing products and creating labels.
Once you have all the costs, do some accounting and find out what your bottom line will be. Open a spreadsheet, and record expenditures and income related to this endeavor, including taxes, shipping, and projected project margins. Keep in mind that you can often sell private-label products at five or six times their laid-in cost. Check out comparable items at other places to see what the market, in general, bears in terms of price, and then customize your pricing for your specific clientele and marketplace, as well as the quality and uniqueness of the products you offer.
Figure out your strategy for fulfilling orders. What's your plan for when things go wrong? As with almost everything, Murphy's Laws often come into play: "Anything that can go wrong will go wrong," "Nothing is as easy as it looks," "Everything takes longer than you think," "If anything simply cannot go wrong, it will anyway," and so on. That's why it's a good idea to keep alternate suppliers or printers in the hopper, just in case.
Drawbacks to Private Labeling
Currently, the two biggest drawbacks of private labeling are trouble with supply chains and changes in the businesses you partner with. "Companies change hands, so you have to revamp," Hurst says. "A lot of businesses went out of business during COVID, and that was a tough hit for us. We're still trying to get production ramped back up. Again, we could have bought our products from people outside Arkansas, but we don't want to do that. So, you need to figure out which companies can get your products and labels and put it all together for you. That just takes time."
Also, smaller florists might find the cost prohibitive. Some items, such as candles, can be run in small batches that don't cost as much. But packaging can be another story. As an example, Hurst wanted the Mountain Valley Spring Water that they sell to be under Tipton & Hurst's private label. "Water is not cost effective unless we order a palette, which is about 800 bottles," Hurst says. "We have four locations at which we can sell those, but for smaller florists, it could be prohibitive. And, they have to print labels and buy the boxes and packaging, and those services can be expensive.
On the other hand, the rise of small retailers on the internet has led to a number of businesses that now cater to print-on-demand and small-shipment manufacturers, so you might be in luck.
Little Touches Can Mean the Most
Sometimes the best private labeling can be done with your own special designs. "All our flower arrangements are our 'signature' designs, so our No. 1 private label is just what we do every day with our Tifton & Hurst designs," Hurst says. "We don't use wire services. Our specific, curated designs are unique and available only from us."
Tifton & Hurst's Mother's Day arrangements are often named after mothers. "My mother-in-law, Katherine, passed away just a few months ago, so we named an arrangement 'Ms. Katherine,'" Hurst shares. The company also has named arrangements and plants for long-time employees. It offers a "Jean Anne" orchid and a "Gernice" arrangement, both named for loyal, long-time employees.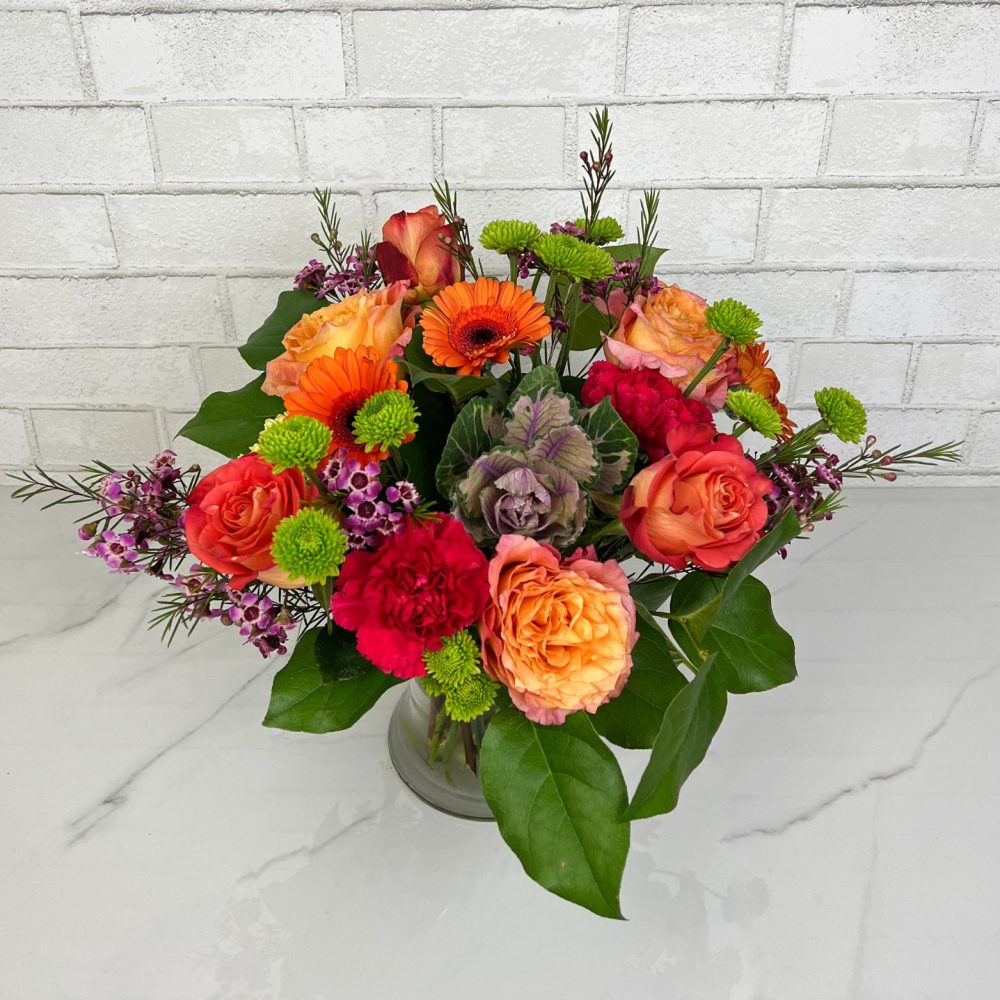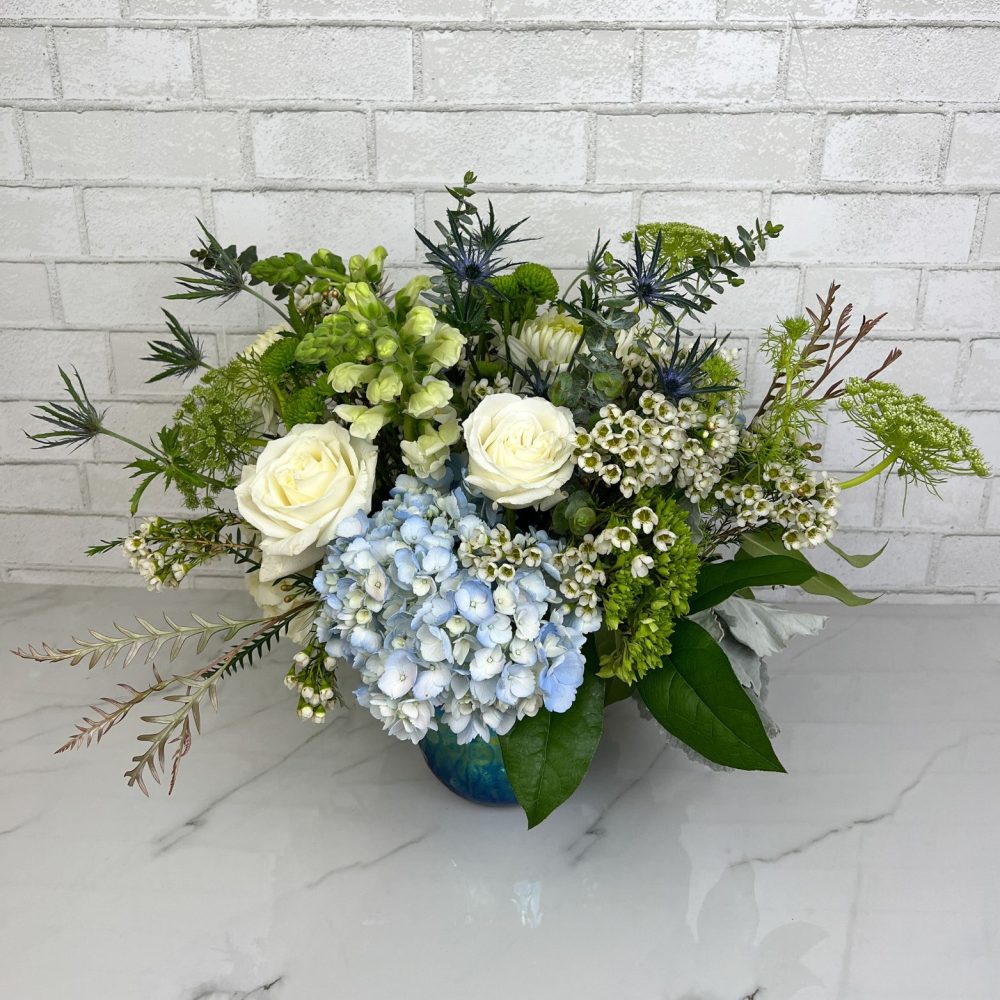 "Our customers really respond to that," Hurst continues. "It's all connecting with local people, and it has meaning. I saw Jean Anne's son the other night, and he said, 'I can't tell you how much I appreciate this. My entire family loves going onto your website. The only thing we send are Jean Anne orchids.' To this day, people comment about it to him. She worked for us for 35 years, so everyone knew her."
If you can do special things like this with your inventory, it's much more than a sweet gesture. It might not necessarily add to the bottom line, but that's OK. It's all about the small things—every day and in every way.