Meet the winner and finalists in FR's latest flower design contest.
By Nita Robertson, AIFD, CFD
June is a month of celebrations: Since 1959, the month has been designated as "National Rose Month," and in 2014, June was established as "Immigrant Heritage Month."
For the last few decades, June has been celebrated as "LGBTQ+ Pride Month." It commemorates the 1969 Stonewall Uprising in New York City, which was a tipping point for the Gay Liberation Movement in the U.S.; it honors those who have been lost to hate crimes or HIV/AIDS; and it recognizes the impact that lesbian, gay, bisexual and transgender individuals have had on history—locally, nationally and internationally.
Today, "Pride" celebrations include parades, picnics, parties, workshops, symposia, concerts and more, attracting millions of participants around the world. Because of the many types of events that take place throughout the month each year—many of which are ripe for the beauty of flowers—we asked florists to submit their best "Pride"-themed floral designs for our June "Show your Pride" contest. From the more than 40 submissions, we selected four floral designers and their artistic creations to be featured on these pages, as well as across all of our social media platforms.
For information about how you can enter future editions of the contest, visit our website at FloristsReview.com.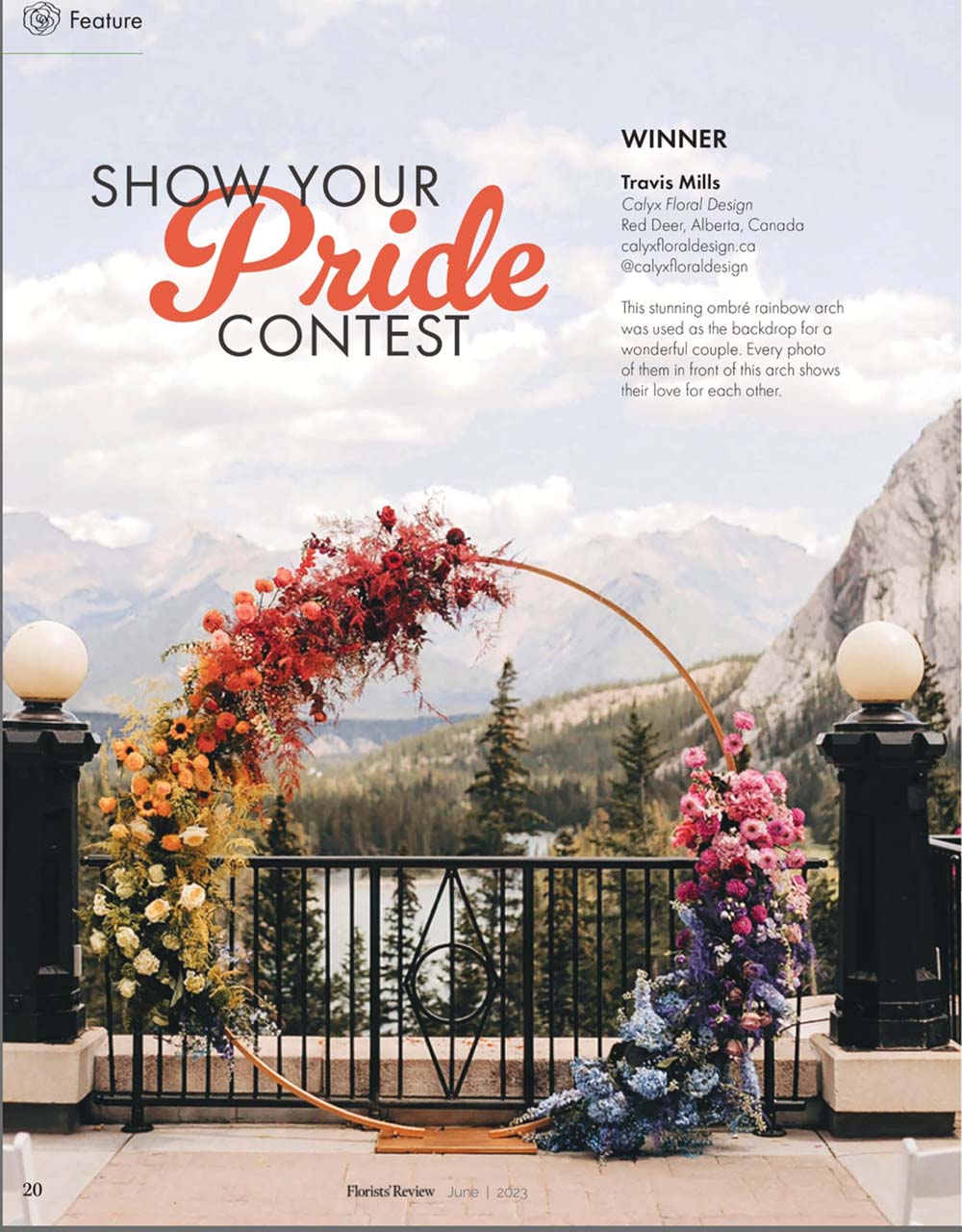 Finalists