The FTD America's Cup took place at the AIFD Roots Symposium in Las Vegas last week. Explore the amazing designs created by the ten talented finalists. The top four were then selected and competed for the title. Congratulations to Jenny Thomasson, winner of FTD America's Cup. Jenny will go on to represent the USA on behalf of FTD at the Interflora World Cup in Manchester, England in 2023.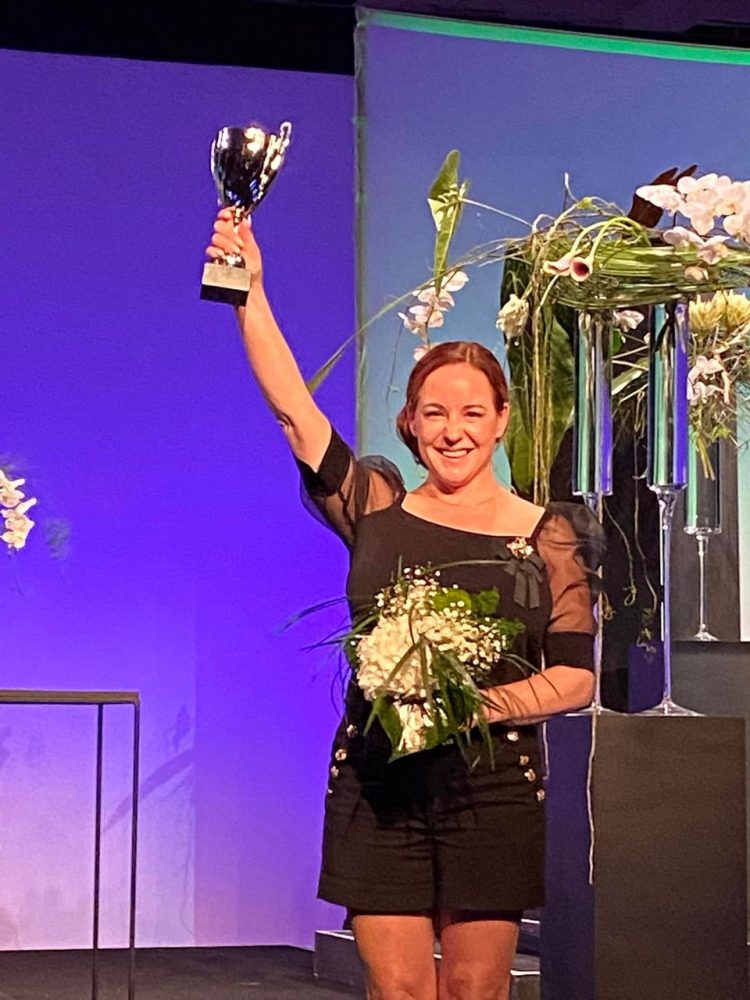 Full Article Below Source
A Vase is Not Just a Vase in FTD Flower Competition
by Jill Brooke
Flower Power Daily
As part of the FTD World Cup competition taking place at AIFD2022 in Las Vegas, the 10 finalists had to do something with the theme of "Roots" as well as tackle a surprise where they were given this low-sitting stone round urn.
While the previous competition of exploring what the theme of roots meant to them allowed the floral artists to bring in their own materials, flowers, and textures to play with, this challenge of the FTD America's Cup 2022 began with "the sprout of an idea inspired by nature" where the flowers – the Erasmus – with it's climbing spike decorated with smaller clusters of flowers -had to be "rooted" in the provided container. Other materials were earthy textures, protea, yellow calla lilies and my personal favorite – maroon scabiosa flowers.
Here is how the floral artists took that vase and flower and reinterpreted it for the competition. Maybe you at home can think of your own vases in new ways as a result of their creativity. Notice as well how some kept the design low and others soaring to the skies.
Notice how Sally Huynh from Salt Lake City literally inverted the vase which was a cool idea and others tilted it in different ways.
Samantha Bates from Especially For You in Louisiana also added intrigue with a bit of a tilt. The netted Montesera leaves was also a nice touch as was her draping.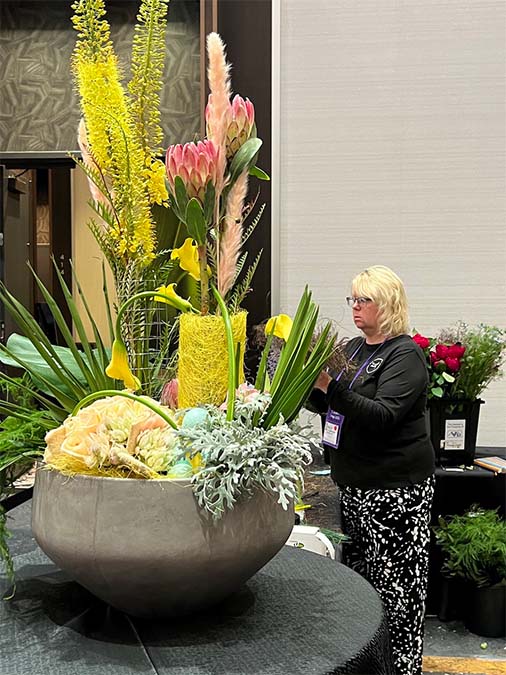 Here's what Sally Jablonski from Worcester, Mass did keeping the height in the middle while others did it differently.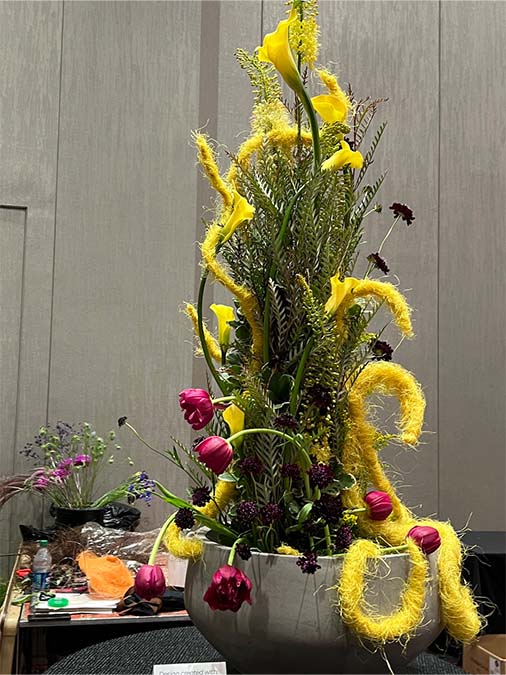 Jenny Thomasson made accessories the focal point and not as much the vase or Erasmus.
Jenna Sleeman from Cora Gables, Florida made her inspiration look like a wave leaning towards the right.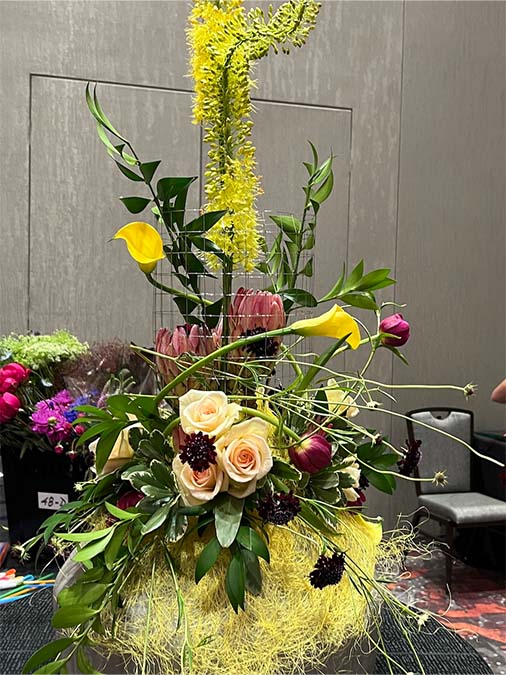 Lynne Tischler from St. Paul, Minnesota covered her vase with nature to add similar color to the Erasmus. And Samantha Bates explored low interiors for her design and actually cut the yellow spike flowers and curved them into the bowl.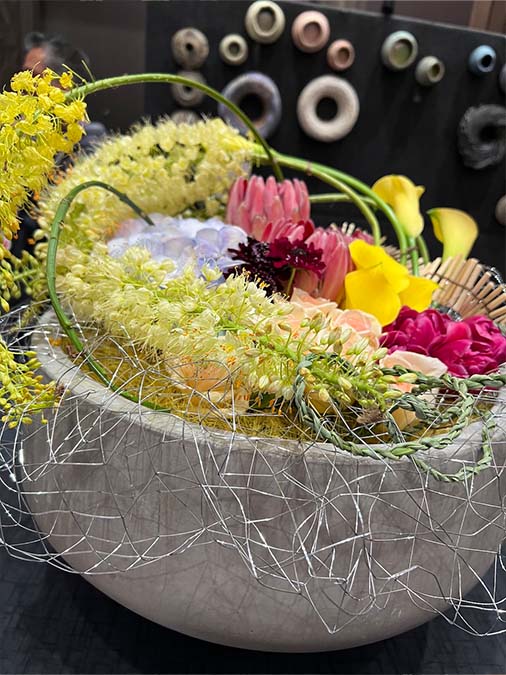 All of these displays show how creativity has so many threads and options for beauty.
Jill Brooke is a former CNN correspondent, Post columnist and editor-in-chief of Avenue and Travel Savvy magazine. She is an author and the editorial director of FPD, floral editor for Aspire Design and Home magazine and contributor to Florists Review magazine.