Advice for staying fresh as a daisy and maintaining your love for flowers.
By Carrie Wilcox, EMC
When people learn that I'm a florist, they often say things like, "You're so lucky you get to play with flowers all day" and "You must love every minute of your job." I am extremely passionate about and grateful to be working and creating with such beauty daily. My heart is full when I think of how I've contributed to my clients' significant moments: designing their bridal bouquets, providing flowers for the births of their first children, and the roses and pine taking center stage on their holiday tables. Despite how rewarding it is, being a floral designer and working in the flower business can also be physically and mentally challenging. It's a dirty, taxing and stressful job.
We've all been there: the 1 a.m. strike after a long, hot day; the week leading up to Mother's Day; the endless fall weddings. It's a lot of work, long hours and exhaustion, and missing your family and friends on weekends and holidays. When January arrives each year, you're able to relax and destress for a moment, but Valentine's Day and the spring holidays are looming on the horizon. Year after year, this cycle continues, and, eventually, it can take a toll—until you've had enough! You reach your burnout point, and effects can include decreased energy and activity, a negative overall attitude and a desire to throw your whole business away. Been there!
It was about 10 years and hundreds of weddings and events into my business (Carrie Wilcox Floral Design in Milford, Conn.) that I realized I needed to find ways to reignite my love for my work. Since shortly after I founded my business in 2007, I had been just trying to get through the craziness week by week and season by season. I wasn't enjoying my work, I wasn't doing my best for my clients, and my relationship with my family was suffering. I loved the flower business, but I needed something to reinspire and rejuvenate me.
That's when I created a list of all things floral that were outside of my comfort zone but would complement my passion for the business. I enrolled in the European Master Certification (EMC) program to learn new techniques beyond traditional American wedding work. In 2018, I flew to Pasadena, Calif., for a week to work on floats for the Tournament of Roses Parade. I entered flower design competitions, including the Philadelphia Flower Show (I won a blue ribbon!). And I got involved with American Grown Flowers and volunteered to design for the First Lady's Luncheon, an annual bipartisan event in Washington, D.C. (I'm now on my second year as the lead designer!). Meeting new flower friends from across the world and participating in projects that were outside my norm gave me the inspiration and invigoration I was craving.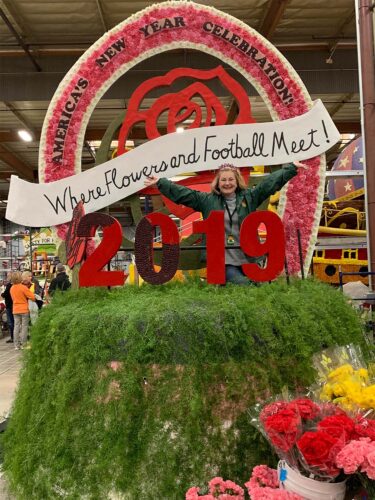 Always on the lookout for new ideas to stay inspired, I wondered how my peers keep their passion alive and avoided burnout. I spoke with Kelly Shore, of Petals by the Shore and farm-direct wholesaler The Floral Source in Damascus, Md., for her advice.
"We are so distracted by social media and the going, going, going of our businesses that our creativity can go by the wayside," Shore notes. To stay fresh, she invests in herself. When she needs a "recharge," she orders a box of flowers from a favorite American Grown flower grower or local farm and quietly creates in a favorite container just for herself. "I pick a sunlit area and just design how I want to, with beautiful product and no expectations."
Yumiko Fletcher, of Hana Floral Design in Mystic, Conn., shares that yoga has been beneficial for her physical and mental well-being. "Yoga has been part of my life for more than 10 years," she says. "I started soon after my dad passed away, and it was very healing for me, as well as physically transformative. Yoga helps clear my mind, keeps me present and helps stressful feelings regarding my business to pass more easily."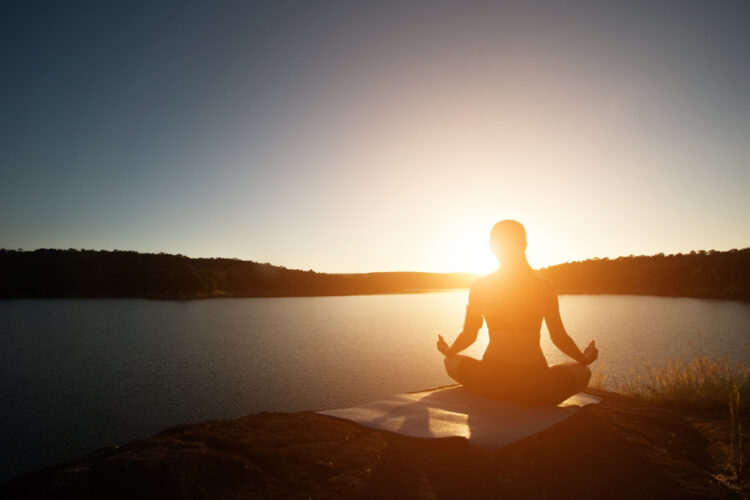 As for keeping her creativity alive, Fletcher shares, "I love seeing the work from florists in London and Paris. Inspiration comes from all sources for me—nature, fashion, art and interior design."
Jayne Kim, owner and lead designer of Still Carnations, a floral design studio in Los Angeles, Calif., and the current "Mayesh Design Star" says, "It's really important to have a hobby or a practice that is just for yourself and not for work. The challenge of learning a new skill can be refreshing and necessary for creative minds. Learning a craft like pottery or photography has taught me to be humble and have greater appreciation for the work of other artists and makers. The interruption of daily life that COVID presented allowed me to focus on how I wanted my business and personal life to intersect. I decided to limit the number of weddings I would take on each year and be more selective about the planners and brides I signed on with. I also decided to carve out 10 Saturdays each fall to watch my son play college football (I have only four years to watch him play from the stands and tailgate!).
Fletcher adds that saying "no" to Sunday meetings gives her some well-deserved downtime. She also advises making time to take a vacation every winter, to recharge.
Perhaps Jessica Hall, owner of Harmony Harvest Farm and FloralGenius in Weyers Cave, Va., puts it best. "We work in the world of flowers and feelings. We often talk about the importance of each flower, but who talks about the importance of us? The same principles apply to you. Stopping to check on your own well-being is just as important as conditioning each flower in a design. It's just like changing the water in a vase, so fill up your vessel daily with new appreciation for your skills and abilities, and stress and fatigue will be easier to dump out just like murky vase water. You deserve to be appreciated as much as the work you create; you are a masterpiece, too."