Practical ideas for making the coming holiday season your busiest and most profitable ever.
By Andrew Joseph
One of the biggest mistakes any florist can make is not making any special marketing plans for the fall and winter holidays. The first thing to do is determine which holidays you want to focus on. Thanksgiving and Christmas are gimmes. But also consider the ethnic and religious diversity of your market area, which could present possibilities for Hanukkah or Kwanzaa.
Another often overlooked marketing opportunity during December is engagements. Yes, according to WeddingWire, December is, surprisingly, the most popular month for couples to get engaged, with 19 percent of couples becoming betrothed during the month. That's more than double the number of proposals during any other month, with percentages ranging from 6 percent (September and October) to 9 percent (July).
Marketing is all about promoting your company. You sell flowers, but so does your competition. What's the difference between your business and your competitors? Length of time in a community? Better value? Professional world-class service? The longest-lasting flowers? Outrageously beautiful and creative floral designs? Whatever it is, just make sure that whatever you promote it is true—beyond true; a real, provable point of differentiation. After all, every florist claims to provide great service, have fresh flowers and design beautiful arrangements. These claims are so common, in fact, that they no longer resonate with many consumers. The main differentiating factor in all of this is, often, you and your management style.
Through the Looking Glass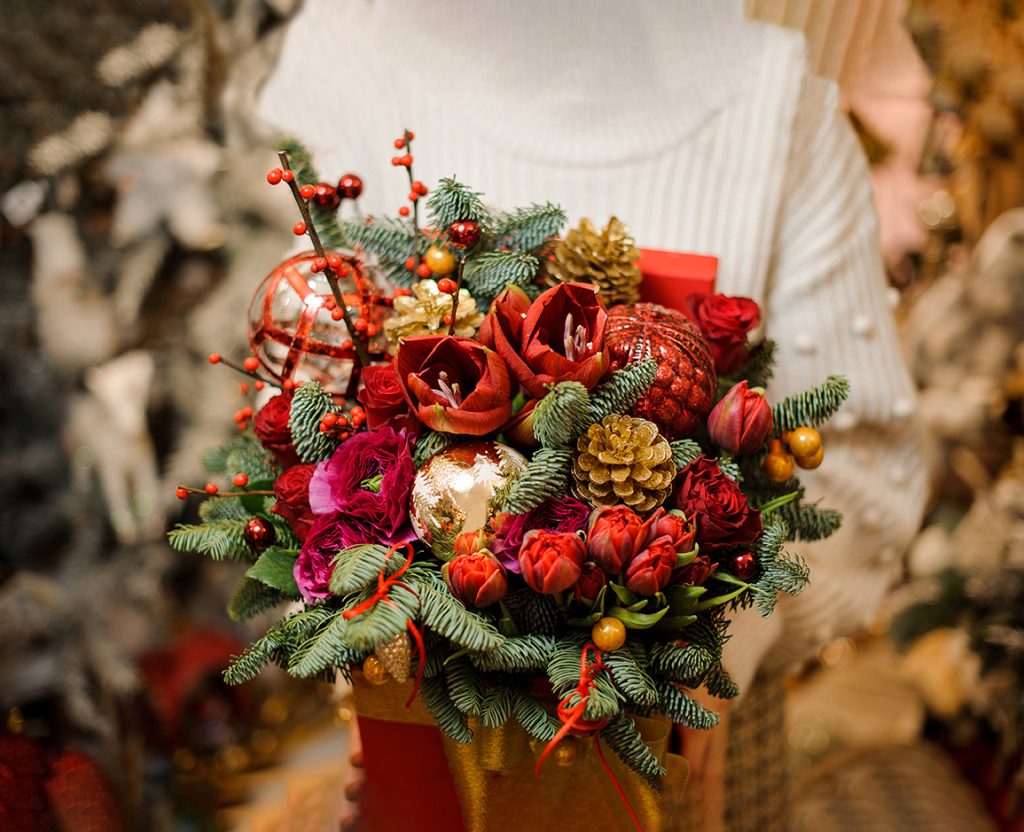 You sell beautiful things, and you must show the world the beauty you offer. One way to do that is to create traffic-stopping storefront displays. People do still walk around town to shop—and they don't always have their snoots buried in their smartphones. Give these people something else to look at that will stop them in their tracks—and that showcases the most desirable and innovative products as well as the creative talents of you and your staff.
Keep things fresh, colorful and interesting, so change your displays up a bit every few days. Yes, every few days. You want consumers to think that you constantly have something new to offer, and, as everyone knows, simply moving items around will cause people to notice items they may not have seen during their previous visits to your store. It's an interesting phenomenon.
Build your storefront window displays on varying levels, and utilize the entire expanse of your window(s). Remember, you are trying to capture the eyes of consumers walking and driving by your shop, and that means creating displays that work up close as well as from a distance. No one driving by will notice a collection of small items in a store window. The purpose of window displays is to draw consumers into your store where, hopefully, your in-store displays will entice them to by not only items for themselves (items that they never knew they needed or wanted until they saw them in your store!) but also gifts for others.
And, don't ignore decorating the exterior of your store. Design a grand, festive, welcoming entrance, and, if you live in a moderate climate and have the sidewalk space, create product displays outside, as well. Keep in mind that your storefront displays will likely have some serious competition from other businesses in town, but you are the decorating expert, so dress your window and exterior to impress and awe. For some inspiration, check out the annual "Chelsea in Bloom" public flower display in London (chelseainbloom.co.uk, click on "Participants & Voting" and "Archive"). Yes, we're aware that this event is held in May, but many of the design ideas are applicable to all seasons.
NOTE: Regardless of whether you reside in a non-snowy part of the world, don't be afraid to create a snowy background because it is part of a familiar backstory.
Web It Up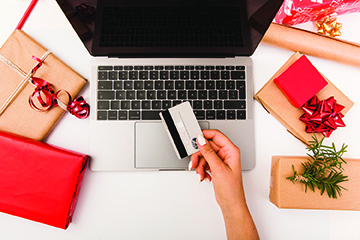 One need not venture into the spider-verse to realize the benefits of doing more with one's website. Although adjusting the background of one's website to reflect the holiday season is probably not something the average florist would be able to do without a skilled webmaster, it is possible—albeit probably expensive. Failing that, "holiday-ize" your website and social media pages to make sure that everyone visiting them will have no doubt that a special season is upon them. Populate them with stories and imagery of your latest and greatest gift and décor offerings, and provide notification of special in-store events and your participation in community events such as home tours, charity events and the like, as well as whatever sales or promotions you have planned throughout the season.
During the coming holiday season, you want to drive traffic through not only your company web shop but also your brick-and-mortar store (if you have one), and they should both have a complementary, similar "storefront" look and theme.
NOTE: During the 2022 holiday season, somewhere around 60 percent of U.S. consumers looked for gifts online and/or did all or part of their holiday shopping online, spending an estimated $240 billion. In contrast, sadly, only 43 percent of American consumers shopped in stores during the holiday season last year. Like it or not, the COVID-19 pandemic has affected the psyche of how many people shop, and many consumers are still reluctant to shop in person if they can avoid it. With more and more consumers making purchases online, you need to have a strong online presence if you are going to expand your business. It's also why your holiday marketing plans must encompass both brick-and-mortar as well as your online presence.
Are you wondering which social media sites you should utilize? The most popular as far as sites being used to gain business are Facebook, Google My Business, Yelp, Pinterest, Instagram, Twitter, YouTube, Snapchat, Reddit and Quora.
For those who know what Quora is, you must be wondering how it can be used to promote your floral business. Well, for flower shop owners, create a profile, and follow relevant topics and users. Answer questions specific to the flower industry. Or you could just create a Quora ad.
Regardless of how many social media platforms you wish to use, it is incredibly important to create a great profile. Having a great profile is key to getting noticed initially and to your marketing success because you are going to launch a social media campaign to highlight your shop's plans for the upcoming holiday.
Enticing Shoppers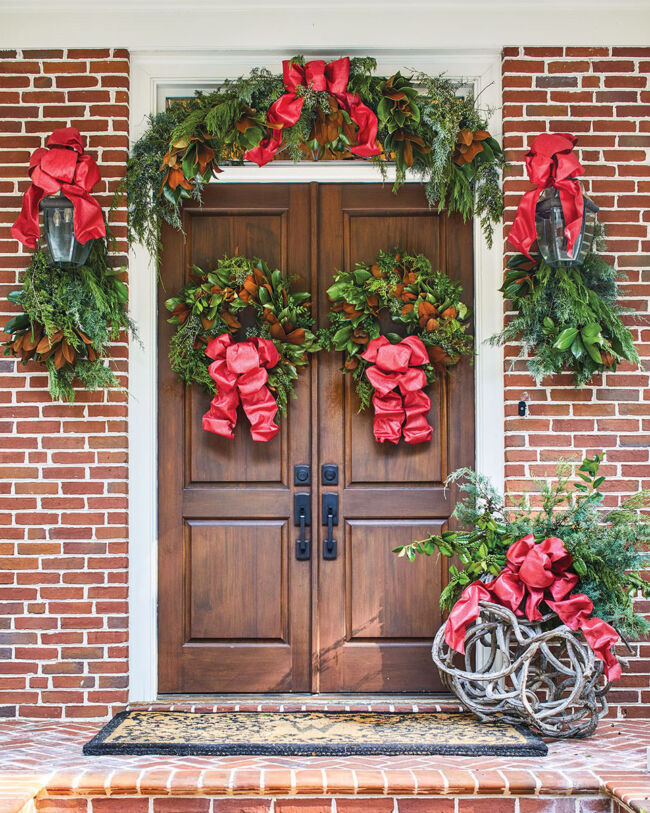 If you have ever braved the stores during a Black Friday event, you understand that people love to save a few dollars when buying something—often something they didn't realize they needed or wanted until they saw how much money they could save. In addition, holiday special deals attract new and returning customers throughout the season (think about Kohl's extremely lucrative "Kohl's Cash" program).
First, for shoppers who are already in your store, you could hand a flier or coupon to all—regardless of whether they make purchases or not—that details all your special deals (but that assumes they will care enough to read it, so make it exciting and enticing). Perhaps the flier or coupon could feature for a discount or a special gift like a small box of chocolates, balloons or even two or three extra "premium" flowers on a future purchase—or even the current purchase.
It could be as simple as spending $100 and getting something extra for free—discount, upgrade, delivery, etc. The point is, the more a customer spends, the more of a discount or premium you can offer—but, always keep in mind your need to make a profit. Keep the discounts at workable and profitable levels. More on that in a bit.
How about a contest or frequent drawings of some kind? Because we are always striving to generate repeat business, you could do weekly drawings for prizes that could include a floral gift for a later holiday, a reduced fee for a workshop you are hosting or, maybe, it's simply a lovely spring arrangement delivered in January to chase the winter blues away. Whatever the prize, remember that it should be for them to take advantage of at a later date of their choosing.
This brings us to how to encourage early ordering. One way to help gauge how much product you will need is to entice customers to place orders well in advance. One way to do that is to offer a special discount, free delivery, or even a free upgrade or an add-on gift. You're the savvy businessperson; you can come up with some creative ways to get customers to place orders early—without giving away the store. Just be sure to make your offers fun and enticing.
How about having an in-store sale only? Market it with a special discount on a specific day (or days) only or between certain times every day—a "happy hour," if you will. If customers know that they can a discount or a special gift or upgrade only by coming in, they'll likely to do just that. And when they see everything you have available, they may purchase more than they planned. Getting shoppers into your store almost always generates "impulse" sales, and those can offset the costs of any discounts, free gifts or upgrades that it took to get them to visit your store.
We have talked about this concept before, but it's worth mentioning again: in-store DIY workshops, design demonstrations or plant-care classes. Participants in such events almost always make additional purchases while they are in the store, so even if you offer the events at no charge, you'll likely come out in the black.
In addition, for those who attended a workshop or class, consider offering a discount for a future similar event. Returning workshop customers rarely attend alone, and word-of-mouth can lead to more family or friends wanting to know what the hubbub is about.
Another thought: record your workshops, demonstrations and classes with videos and/or photos. Then, post the videos and photos on your social media platforms and website. Be sure to include footage and photos of exciting product displays in your store, as well.
In a similar vein, a great idea, especially during the winter holiday season, is to host company holiday parties during which the attendees create a holiday centerpiece, wreath or other type of décor piece. If you don't have space for such events in your store, consider partnering with another business that does have the space, or host the events in a church or other community hall, which, typically can be rented for a nominal fee.
Last, but not least, extend your hours during the holiday season! Yes, including being open on evenings and Sundays. You absolutely must make it convenient for shoppers to buy from you. Remember, it's about their convenience—not yours.
Hopefully you now have some ideas to inspire you to market your store in new ways this holiday season. Cheers your new-found wealth!