by Nita Robertson, AIFD, CFD
In March, I went to Colombia to discover a piece of the country's more than 8,000 hectares (approximately 20,000 acres) of land devoted to cut flower cultivation. Imagine you're standing in a flower farm on a beautiful sunny day, with a perfect breeze and the sound of songbirds.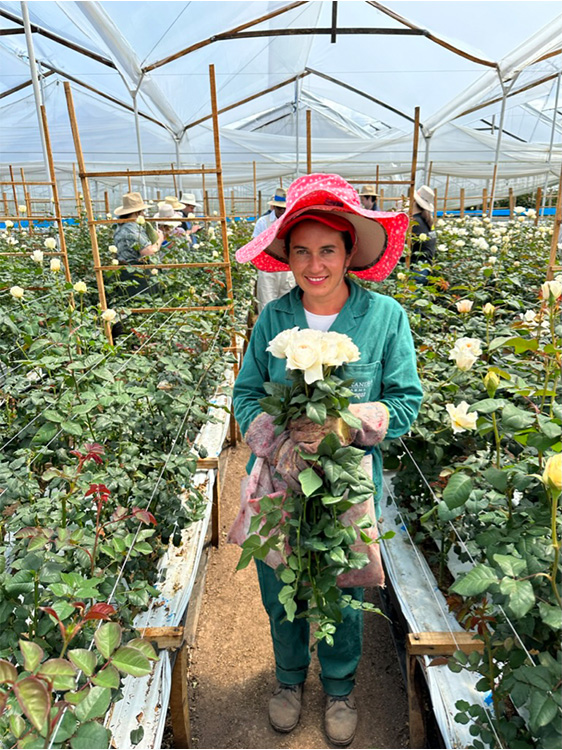 Alexandra Farms is a boutique grower specializing in nostalgic, romantic, fresh-cut garden roses and Dahlia. The farm is located on the fertile savanna of Bogotá, high in the Andes Mountains of Colombia, where the warm days and cool nights are perfect for growing flowers. Alexandra Farms' garden roses and Dahlia are grafted, harvested, graded, bunched and packed by hand. The company comprises two beautiful farms, San Ignacio and El Jardin, which occupy nearly 20 hectares (50 acres) of prime land. Founded in 2005 by Jose "Joey" R. Azout and named after his daughter, Alexandra Farms has grown into an industry leader bringing beautiful cut flowers to the world.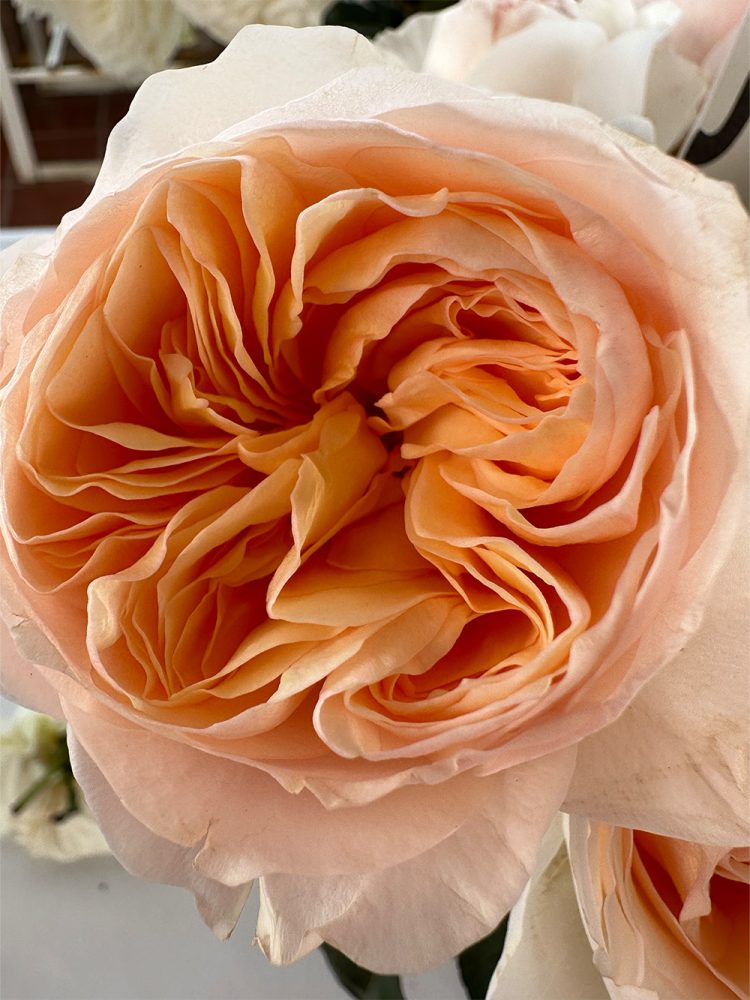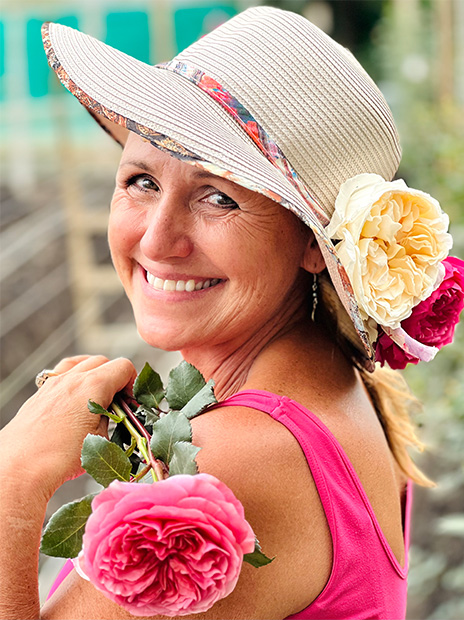 I was invited to accompany the winners of Alexandra Farms' 2022 "Garden Rose Design Contest"; other floral designers; and representatives from flower wholesalers Choice Farms, in Miami, and Mayesh Wholesale Florist, based in Los Angeles. It was an amazing group, and we instantly bonded over our love of flowers.
After arriving in the bustling city of Bogotá, I traveled an hour north of the city to the beautiful Sabana de Bogotá. The following morning, we visited the El Jardin farm. Along the way, we saw greenhouse after greenhouse of flower growing operations. Flower farms in Colombia—"the land of flowers"—generate an estimated 15 percent of the global supply of cut flowers, making the country the second-largest producer in the world behind only the Netherlands. The majority of the land used for cut flower production in Colombia (around 87 percent, approximately 7,000 hectares/17,500 acres) is dedicated to greenhouse cultivation while the remaining acres are used for outdoor flower production. The flower farms employ thousands of men and women, and the small towns around them thrive because of the flower industry, which has dramatically improved the lives of all of those working in it since the industry was started in earnest, in the 1970s.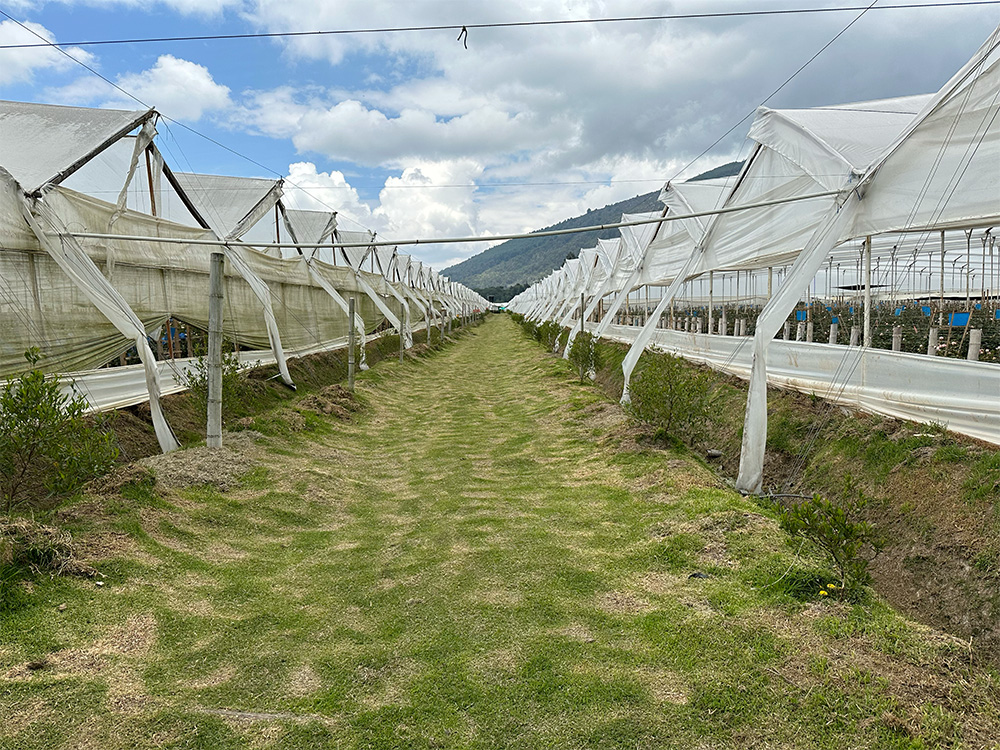 I met many wonderful people on this trip. Alexandra Farms' general manager Roberto Uribe was a joy, and he was proud to show us the amazing operation at the farm. I also met Pilar Buitrago, the company's manager of new products and its Florverde Sustainable Flowers program. She has an important job overseeing the variety testing and bringing new products to life. Alexandra Farms works continuously to bring the highest quality products to the floral industry. In 2021, the company introduced nine new garden rose varieties, followed by six in 2022 and seven in 2023.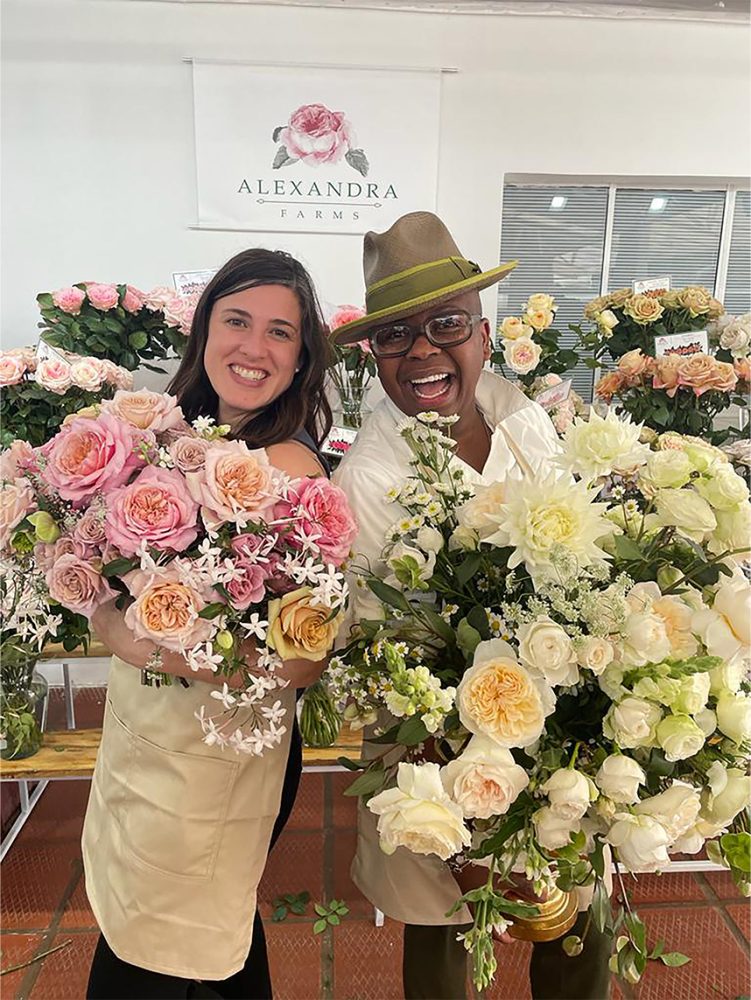 Azout shared with me that the company is currently testing 246 new rose varieties—almost 20,000 plants. "We have tested about that number of varieties every year for 15 years," he says. "That is more than 3,000 tested varieties, with 67 of them making it to production. That is a bit over 2 percent. It takes three to four years for a variety to make it through the trial process and be chosen to go to market."
We toured the testing greenhouses, which are full of varieties being considered for future release. I was overwhelmed by all of the beauty and hard work that goes into the testing process. During lunch, our group of retailers, event designers, wholesalers and media was presented with several of the new varieties being testing, and we were asked to give our opinions. It was interesting to hear everyone's varying perspectives: Wholesalers shared their knowledge of what they thought they could sell, and the designers provided input on trends and the likelihood of wanting to design with specific varieties in their markets.
On the second day, we visited the San Ignacio farm, which is in the same area as the El Jardin farm. We were welcomed by Inés Martinez, the manager of the farm, who is also in charge of the flower displays. This farm hosts the company's post-harvest facility, where all of the cut flowers are graded and hand packed. The employees are happy and take great pride in their work. Something you may not know is that out of 300 employees at his farm, 250 are women. It was powerful to see so many women in both higher management and farm-level positions. For the past couple of years, Alexandra Farms has employed about 75 percent women and 25 percent men.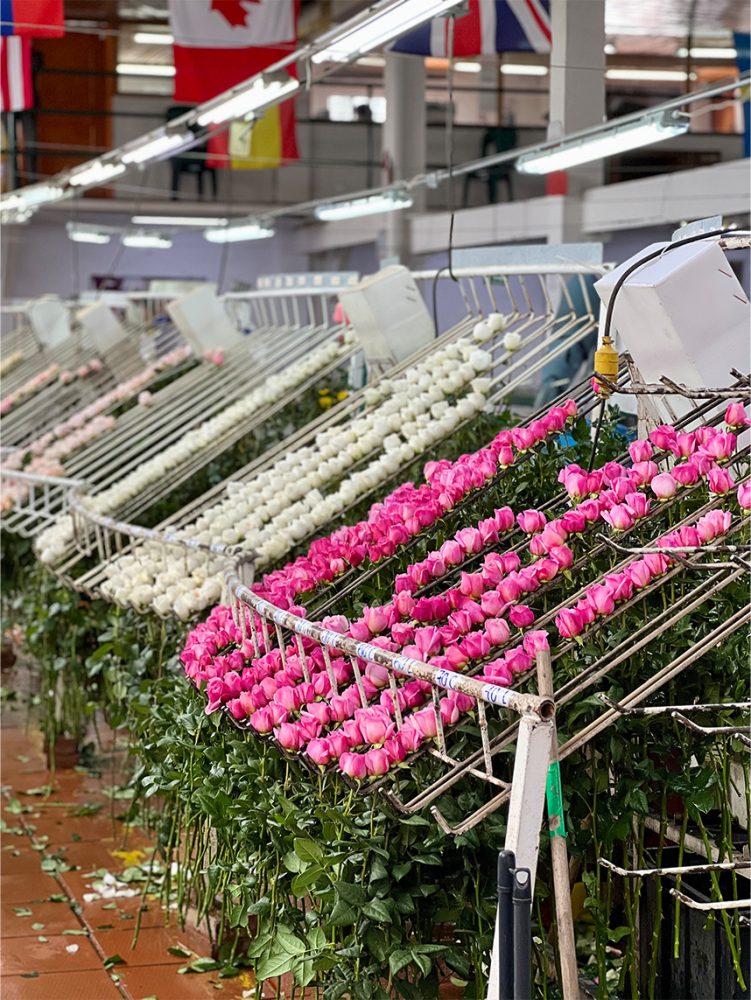 A special surprise for us was a special opportunity to design arrangements using flowers from the farm. We let our creative sides go wild; it was like a bunch of children in a candy store. We had hours to create designs of our choice, and it was a heavenly experience.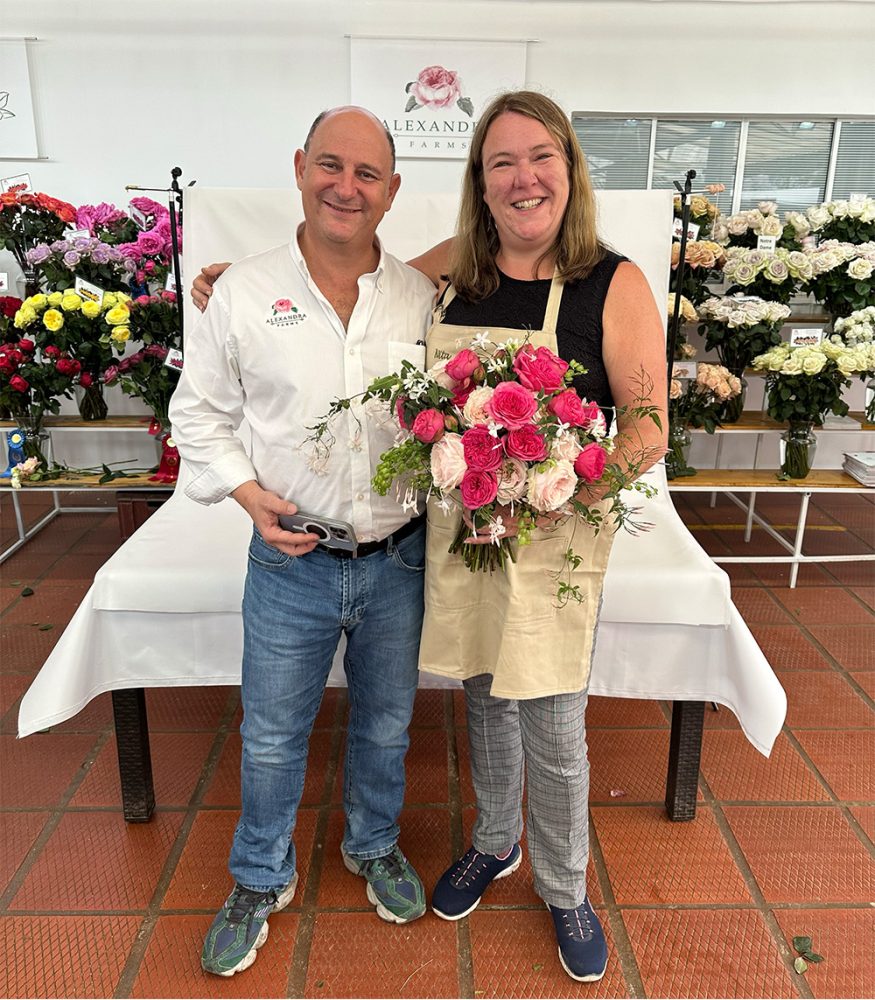 All of the employees were excited to see us create floral magic with the product they see every day, and we were surprised with special entertainment put on by the farm employees. They dressed in traditional Colombian clothing and did local dances for us, and we also enjoyed fabulous local food. It was a great glimpse into their culture.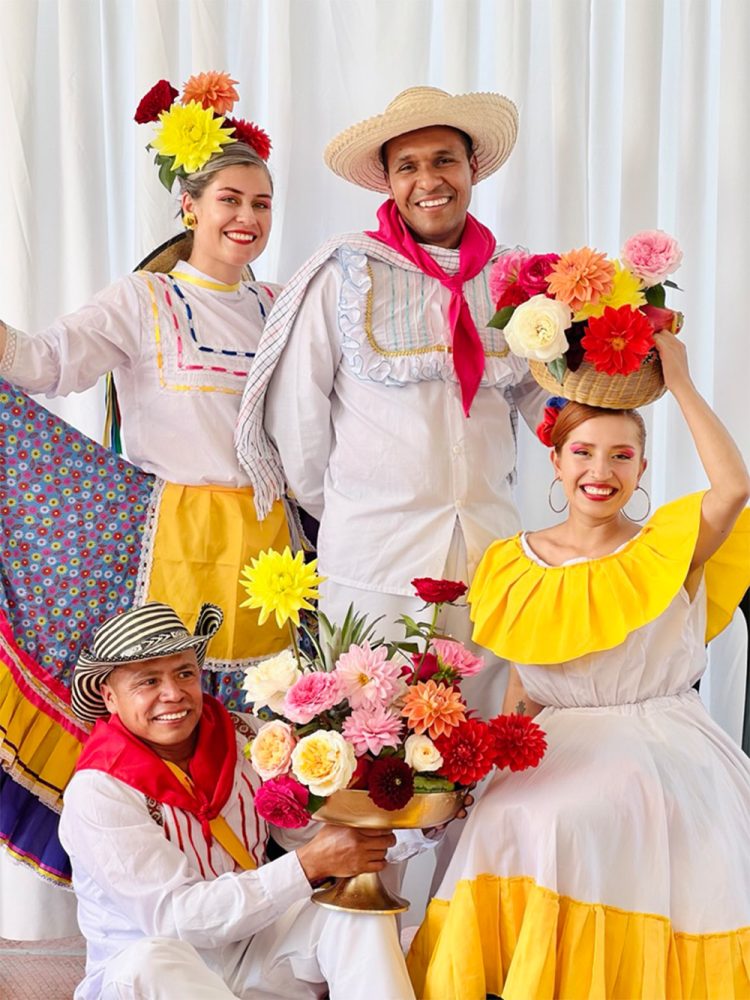 Taking a trip to a flower-growing operation like Alexandra Farms should be on the bucket lists of everyone in the flower industry. It certainly was an experience I will never forget. Seeing the flowers growing and witnessing all of the hard work that happens behind the scenes was inspiring. The next time you open a box of garden roses from Alexandra Farms, know that they were grown and packed with love.
MORE ABOUT THE AMAZING ALEXANDRA FARMS
Alexandra Farms currently grows more than 60 varieties of garden roses and garden spray roses and produces around 300,000 stem per week. The company's assortment of roses were bred in France, Germany, Spain, the Netherlands, Denmark and Japan. Alexandra Farms is the largest of four licensed growers of David Austin® Wedding Roses in the world and the only one in Colombia; it currently grows 16 David Austin varieties. In addition, eight varieties of garden roses that were bred for the Emperor of Japan compose the company's Princess Garden Rose Collection. The Wabara Garden Rose Collection is a branded line of six very special Japanese garden roses developed by breeder Keiji Kunieda and his son Ken, at Rose Farm Keiji, near Kyoto, Japan. Alexandra Farms currently sells to select importers and wholesalers in the U.S., Canada, England, Belgium, France, Germany, Switzerland, Japan and other countries.
Garden roses must be harvested at a certain point of cut to minimize damage during shipping. Given the proper water, food and care, Alexandra Farms' garden roses will perform incredibly and grow to four or five times their original size. The company says that most of its roses will be at their best four days after being placed into flower nutrient solution.
Alexandra Farms also grows a few novelty flowers, including blue and white Tweedia (Oxypetalum) and 12 varieties of Dahlia. The Dahliavarieties were developed by two breeders specifically for the cut flower market and are available year round. More varieties are in testing for future release. This is a dream because Dahlia has always been a seasonal crop.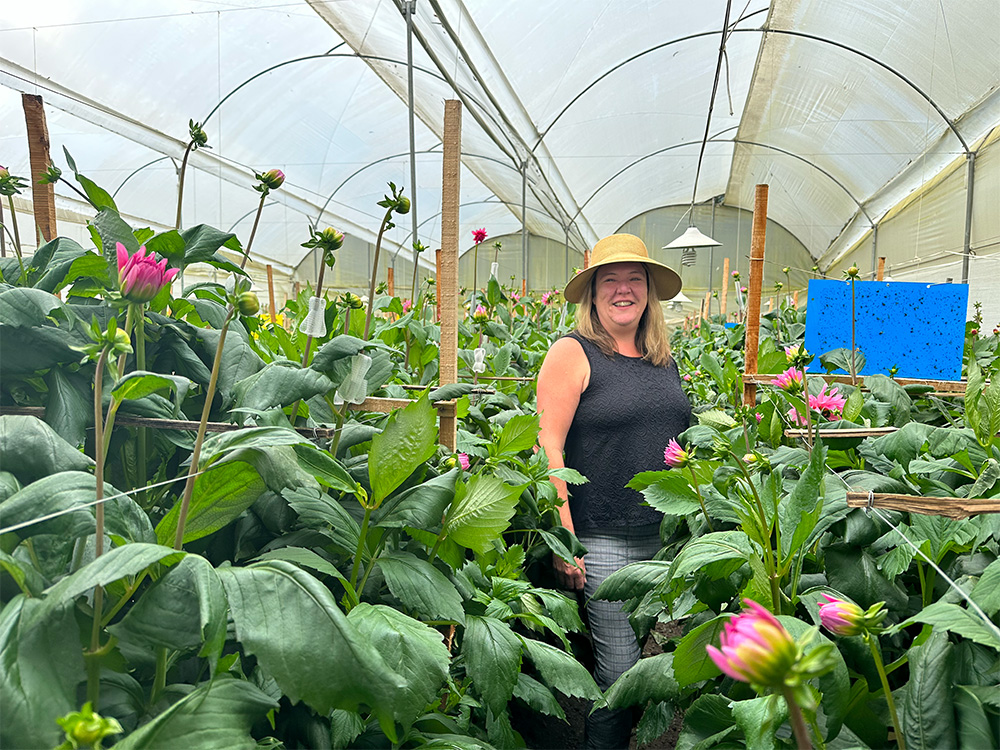 I was impressed with the care that goes into packaging the Dahlia because they are such fragile flowers. Farm workers place a net over each bloom as it is growing, before it gets too big. This protects the delicate petals during transport.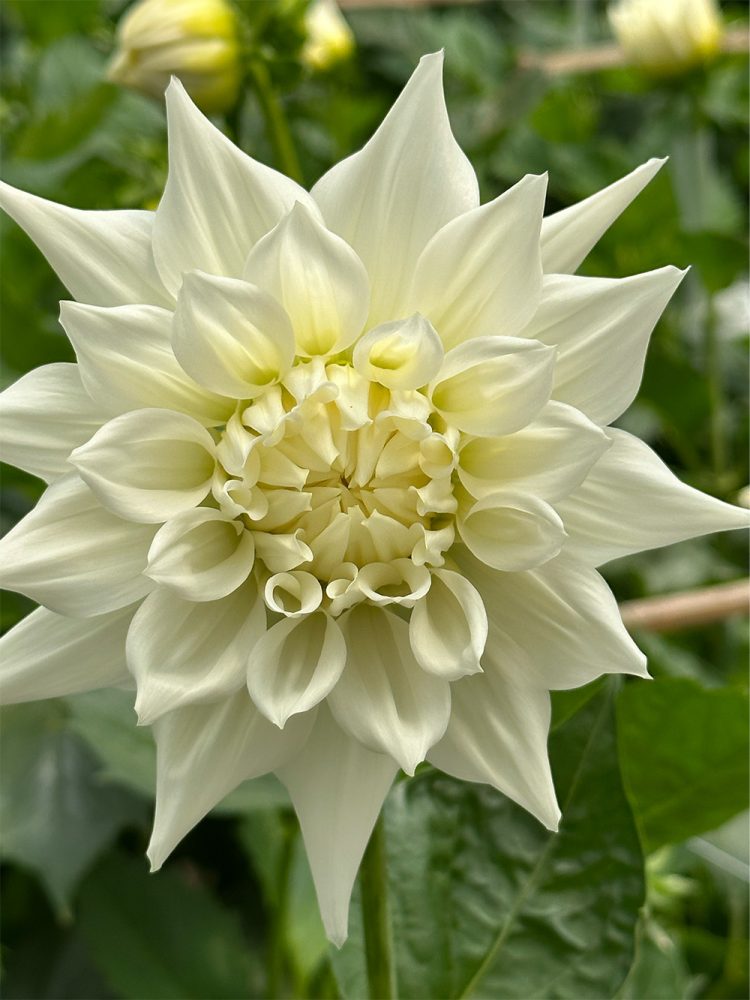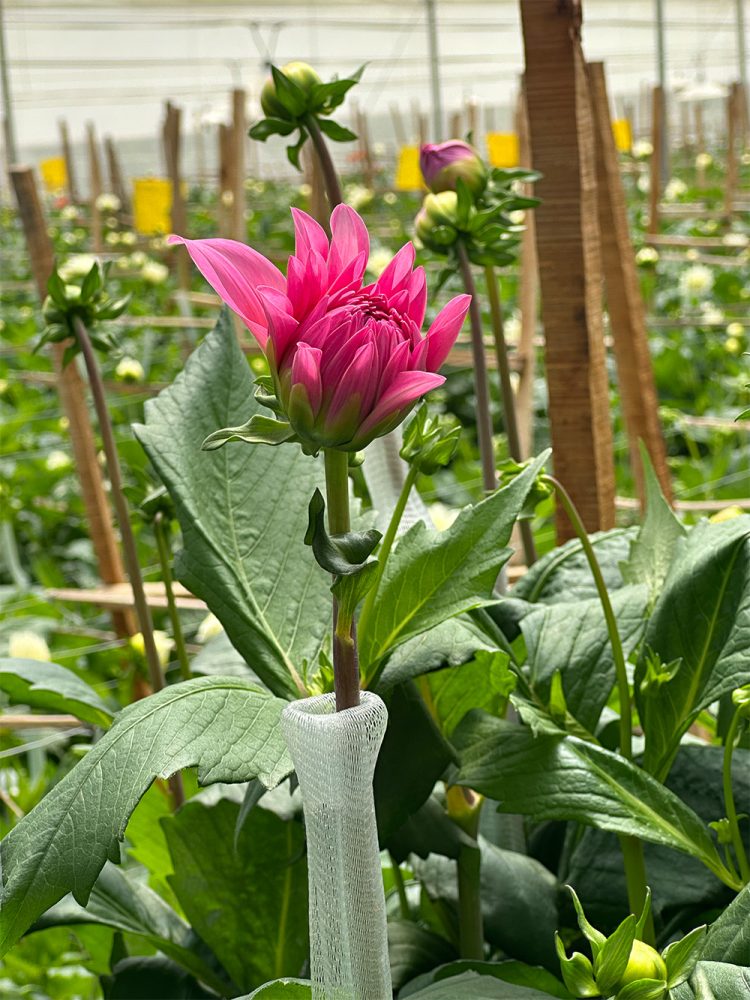 It was also impressive to see the environmental measures that Alexandra Farms takes to minimize the company's impact on the environment. Examples include capturing and reusing rainwater, composting, sticky paper to catch bugs and much more. The farms are certified by Colombia's Florverde Sustainable Flowers initiative (florverde.org/en/home), an independent social and environmental standard for the flower sector that promotes sustainable agricultural practices. In addition, the farms are certified as being "carbon neutral" by One Carbon World (onecarbonworld.com). A lot of work goes into being eco-conscious, and I appreciate it.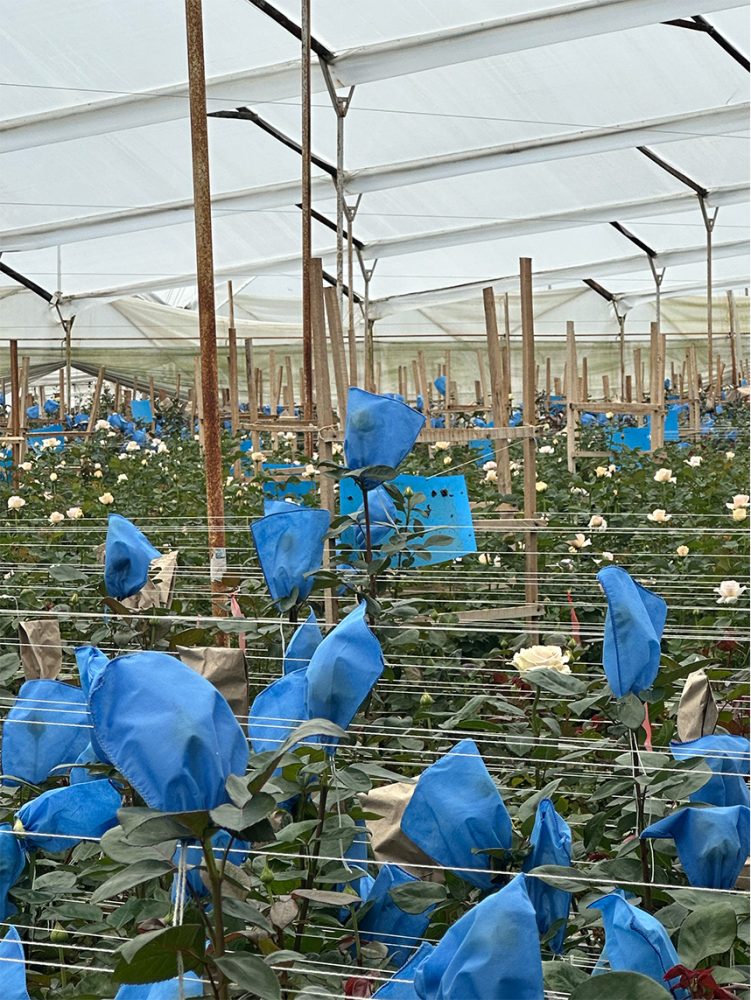 Educating its customers is also important to Alexandra Farms. If you would like to learn everything there is to know about garden roses, I recommend taking the 12-part online "Alexandra Farms Certified Designer Program" (AFCD), developed and taught by Azout and Holly Heider Chapple (alexandrafarms.com/afcd-program). There is so much to learn about the different varieties, and because garden roses are different from other roses, they require customized care. Through the AFCD program, you will learn all about these flowers, from the history to varieties to the right anatomical vocabulary. You'll gain confidence in caring for and designing with garden roses.
Finally, you, too, could win a trip to Alexandra Farms in 2024. Enter the 2023 "Garden Rose Design Contest" (alexandrafarms.com/garden-rose-design-contest). If you enter and your designs take first place in either of the categories, you will be awarded the trip of a lifetime to two of the most amazing flower farms on the planet.