From June 16 – July 4, experience Fleurs de Villes PRIDE at The San Francisco Mint – a remarkable floral celebration of LGBTQIA+ cultural icons, in partnership with San Francisco Pride.
Full Press Release Below
GLOBAL SENSATION FLEURS DE VILLES ARRIVES IN SAN FRANCISCO WITH ITS 'PRIDE' SHOW – A FRESH FLORAL CELEBRATION OF JOY AND INCLUSIVITY
From June 16 – July 4, experience Fleurs de Villes PRIDE at The San Francisco Mint – a remarkable floral celebration of LGBTQIA+ cultural icons, in partnership with San Francisco Pride.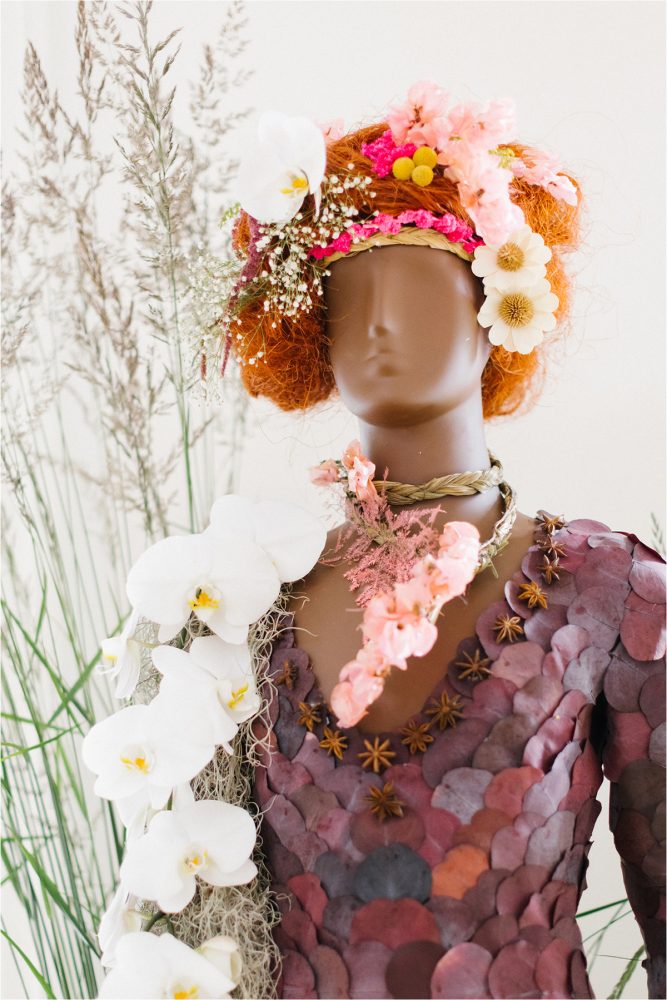 MAY 31, 2023 – World-renowned floral show Fleurs de Villes arrives in San Francisco for the U.S. premiere of Fleurs de Villes PRIDE – a fresh floral celebration of joy and inclusivity at The San Francisco Mint, created by some of San Francisco's favorite florists.
Fleurs de Villes PRIDE will showcase a series of fresh floral mannequins honoring San Francisco's LGBTQIA+ icons and trailblazers, inspired by San Francisco Pride's 2023 theme "Looking Back and Moving Forward." Incredible local florists will create floral tributes that celebrate the triumphs of LGBTQIA+ trailblazers and pioneers and honor progressive champions that continue to advocate for LGBTQIA+ rights and liberties.
In addition to Fleurs de Villes' signature mannequins, guests can admire the historical grandeur of The San Francisco Mint as they visit stunning salons and regal ballrooms bursting with blooms, including floral rainbows, chandeliers, hearts and angel wings – all celebrating the diversity and beauty of the Pride community. Guests can also enjoy refreshments and light bites in the beautiful courtyard, toast to 53 years of San Francisco Pride with a floral cocktail from the Hendrick's Gin bar, and vote for their favorite mannequin for a chance to win a month of fresh flowers!
Tickets are on sale now and can be purchased at www.fleursdevilles.com/sf-pride.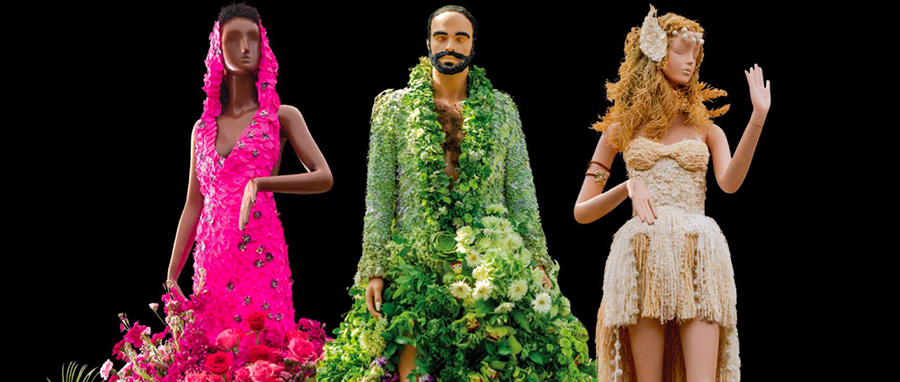 This one-of-a-kind floral extravaganza will be designed by talented local florists, including Acme Floral, Bellevue Floral Co, Celestial Petals, Dasluz Flower Studio, Diosa Blooms, Fleurt Style, Floral Luxe, Flybunker, Garden Party, Green Petal Designs, Llave Floral, McCalls Catering & Events, Mister Lee Designs, Nigella, Noovo Bloom, Obsessed with Flowers, Ornamento, Sharla Flock Designs, The Bloom Generation and U&I Event Design.
"Fleurs de Villes has long supported the LGTBQIA+ community – not only our florists but also through the people we champion through our floral storytelling, like our PRIDE show at 2023 Sydney," says Karen Marshall, Co-founder of Fleurs de Villes. "We are thrilled to partner with The San Francisco Mint, Non Plus Ultra and San Francisco Pride to bring people together and spread joy through flowers at our U.S. premiere of Fleurs de Villes PRIDE."
"Inspired by the vibrant spirit of the LGBTQ+ community, Fleurs de Villes is beautifully weaving the essence of our heroes into breathtaking floral sculptures, including one in honor of our very own SF Pride president, Nguyen Pham," says Suzanne Ford, Executive Director of San Francisco Pride. "Their artistry celebrates the indomitable strength, resilience, and love shaping our history. With each petal and bloom, we honor those who paved the way for equality, reminding us that our collective journey towards acceptance is a blossoming tapestry of diversity and unity."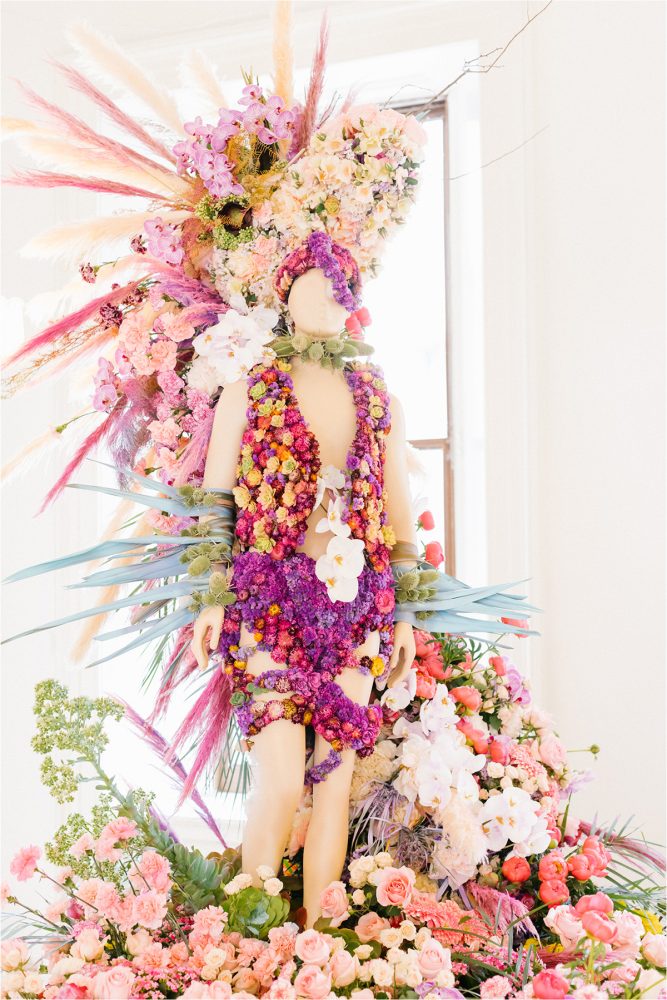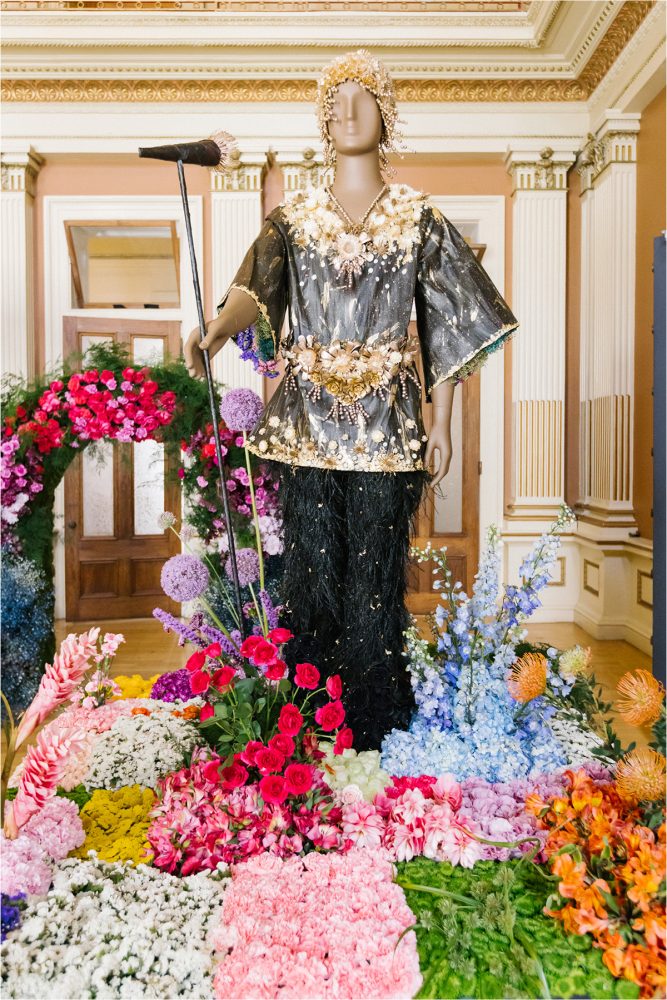 Fleurs de Villes PRIDE will feature 18 floral mannequins honoring these LGBTQIA+ cultural icons and trailblazers:
● Del Martin & Phyllis Lyon – Co-founders of the first lesbian organization in the U.S., States, Martin and Lyon were instrumental in the successful campaign to legalize same-sex marriage in California, paving the way for nationwide progress in LGBT rights.
● Bayard Rustin – Openly gay civil rights leader Rustin worked alongside Martin Luther King Jr. and was instrumental in organizing the March on Washington. Despite facing discrimination, he fought for both racial and LGBT equality, leaving a lasting impact.
● Harvey Milk – The first openly gay elected official in California, Milk's passionate advocacy for LGBT rights and fearless activism paved the way for greater visibility, representation and progress in the fight for equality.
●  Marsha P. Johnson – Transgender activist and icon, Johnson played a pivotal role in the Stonewall uprising of 1969, co-founded the Street Transvestite Action Revolutionaries (STAR), and tirelessly fought for the rights of transgender and marginalized individuals.
● Heklina – Groundbreaking drag queen, producer, and LGBTQ+ nightlife pioneer, Heklina created spaces in San Francisco that fostered inclusivity, celebrated queer artistry and provided a platform for emerging talent.
● Nancy Pelosi – Representing San Francisco in Congress for more than 35 years, Pelosi has been instrumental in advancing legislation such as the Equality Act, while consistently championing equality and protection for the LGBTQ+ community.
● Dr. Nasser Mohamed – Voted by the public as 2023 San Francisco Pride Community Grand Marshal, Dr. Mohamed became the first Qatari to publicly come out as an LGBT person during his international petition campaign "Love is Not a Crime."
● Aria Sa'id – A transgender advocate and award-winning political strategist, Sa'id is the founder of the world's first cultural district celebrating the resilience, culture and presence of transgender people in San Francisco's famed Tenderloin neighborhood.
● Gilbert Baker – Creator of the iconic Rainbow Flag, a powerful symbol of pride and diversity, Baker is an enduring emblem of the LGBTQ+ rights movement worldwide who fostered unity, visibility and solidarity within the community.
● Honey Mahogany – Drag queen, singer, and activist Honey Mahogany is best known for her appearances on RuPaul's Drag Race, co-founding Compton's Transgender Cultural District, and her advocacy for racial, gender, and LGBTQ+ justice.
●  Sylvester – The disco Queen and icon of queer liberation, Sylvester fearlessly expressed his authentic self;his music became an anthem of empowerment and celebration for the LGBTQ+ community.
● Peaches Christ – The renowned San Francisco drag queen and filmmaker, Peaches Christ is best known for her unique style, sharp wit and ability to blend comedy and horror elements in her performances.
● José Julio Sarria – The first openly gay candidate to run for public office in the United States in 1961, Sarria's drag performances and political activism paved the way for greater visibility, acceptance and representation for the LGBTQ+ community.
● Margaret Cho – Trailblazing comedian, actor, and LGBTQ+ advocate, Cho is known for her bold, boundary-pushing humor that tackles social issues and inspires audiences around the world.
● Ken Jones – The first Black president of San Francisco Pride, an early HIV/AIDS activist, veteran, an ordained deacon and a fighter for racial justice, Ken Jones was a hero to San Francisco's LGBTQ+ movement throughout his life.
● Mia Satya – Named a California Woman of the Year by the California State Senate, Satya is an activist for social justice, youth, LGBT and transgender rights.
●  Nguyen Pham – Director of philanthropy at Frameline, San Francisco's annual LGBTQ film festival and San Francisco Pride's first Viet President
Tickets for Fleurs de Villes PRIDE can be purchased at www.fleursdevilles.com/sf-pride. General admission is $28 for adults, $22 for seniors and $15 for children.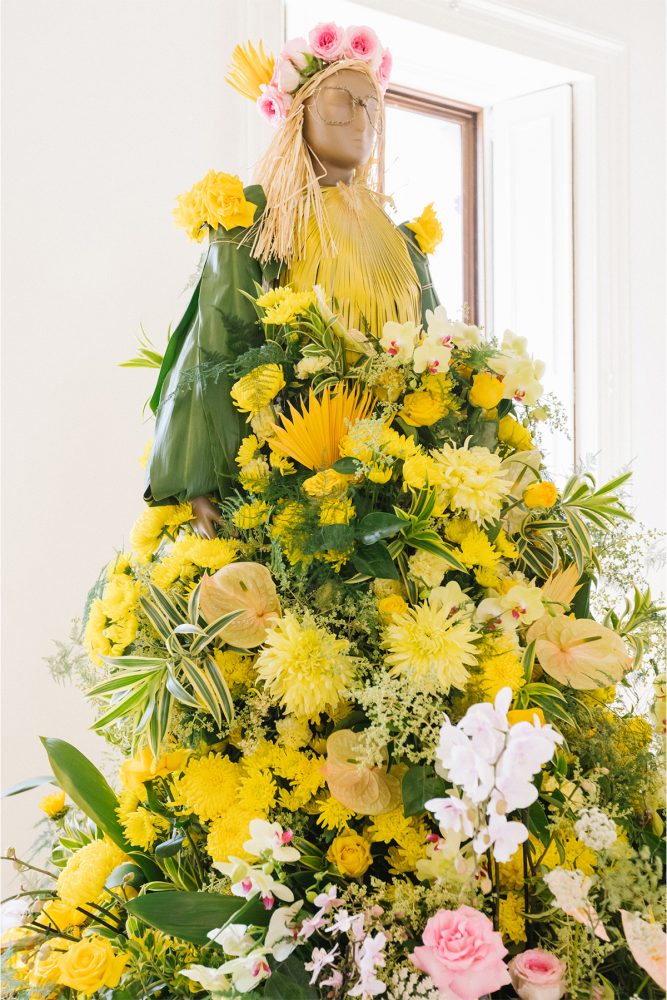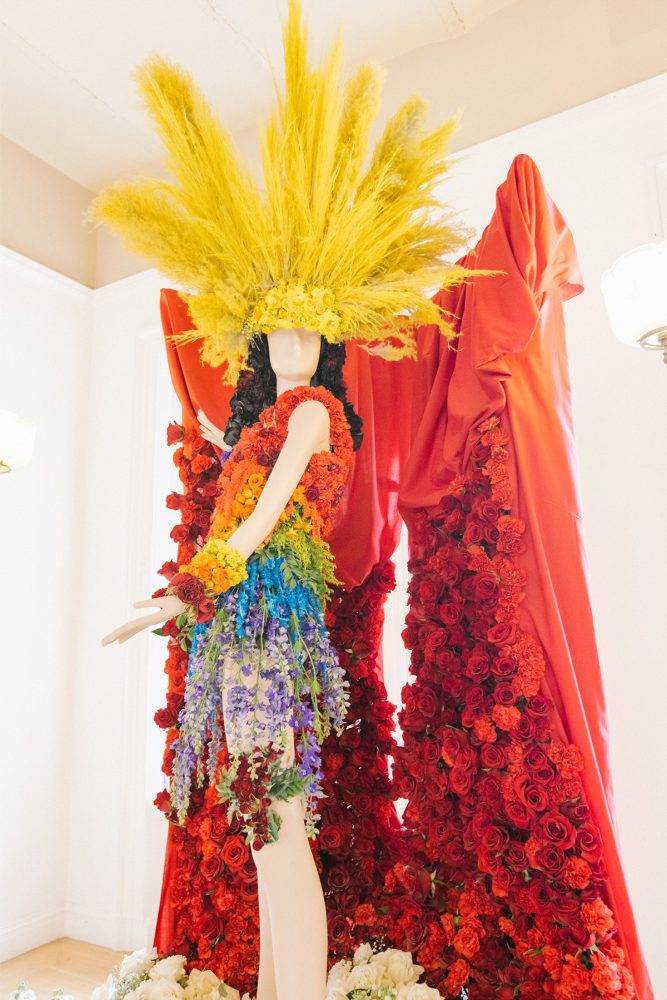 ABOUT FLEURS DE VILLES
Founded in 2015 by lifestyle and media experts Tina Barkley and Karen Marshall, Fleurs de Villes is a Vancouver-based luxury brand specializing in bespoke fresh-floral experiences and activations. Champions of experiential marketing in the form of large-scale floral installations, Fleurs de Villes is a floral story-teller, bringing to bloom brand legacies through flowers. Gardens, venues and shopping districts come to life through fresh-floral place-making and retail engagement, plus collaborations with some of the world's biggest luxury brands and entertainment franchises. Fleurs de Villes has produced more than 80 luxury floral shows in major destinations across Canada, England, Scotland, Australia and the United States, with Boston and more cities, debuting in 2023. Leveraging local floral talent in every city, Fleurs de Villes creates authentic, engaging 360-degree experiences with omni-channel touch points across digital, video, social, print and live platforms.
ABOUT NON PLUS ULTRA
Built to serve a rapidly growing city, and a thriving regional economy, The San Francisco Mint offers a community gathering place that's rich with history – and is now available for your private events. This classical Greek revival style structure has been renovated to accommodate modern production without losing its historical grandeur. Managed by Non Plus Ultra, San Francisco's premiere event management company, the SF Mint is conveniently located just a coin toss away from Moscone Center, SOMA and many more of San Francisco's most iconic locations.
The San Francisco Mint is part of the Non Plus Ultra event venue portfolio. Non Plus Ultra is the leading real estate partner for the corporate activation and experiential entertainment industry. Non Plus Ultra activates historic and architecturally-significant landmarks as iconic event venues. The company partners with full-service event producers, global brands and the world's most talented creators to produce mind-blowing entertainment experiences, large-scale events and impactful community activations.
ABOUT SAN FRANCISCO PRIDE
The San Francisco Pride Celebration Committee is a 501(c)3 non-profit organization founded to produce the SF Pride Celebration and Parade. The mission of the organization is to educate the world on LGBTQ+ issues, as well as commemorate the heritage, celebrate the culture and liberate the people of all LGBTQ+ communities. A world leader in the Pride movement, SF Pride is also a grant-giving organization through its Community Partners Program. Since 1997, SF Pride has granted over $3 million dollars in proceeds to local nonprofit LGBTQ+ organizations and organizations working on issues related to HIV/AIDS, cancer, homelessness, housing rights and animal welfare.