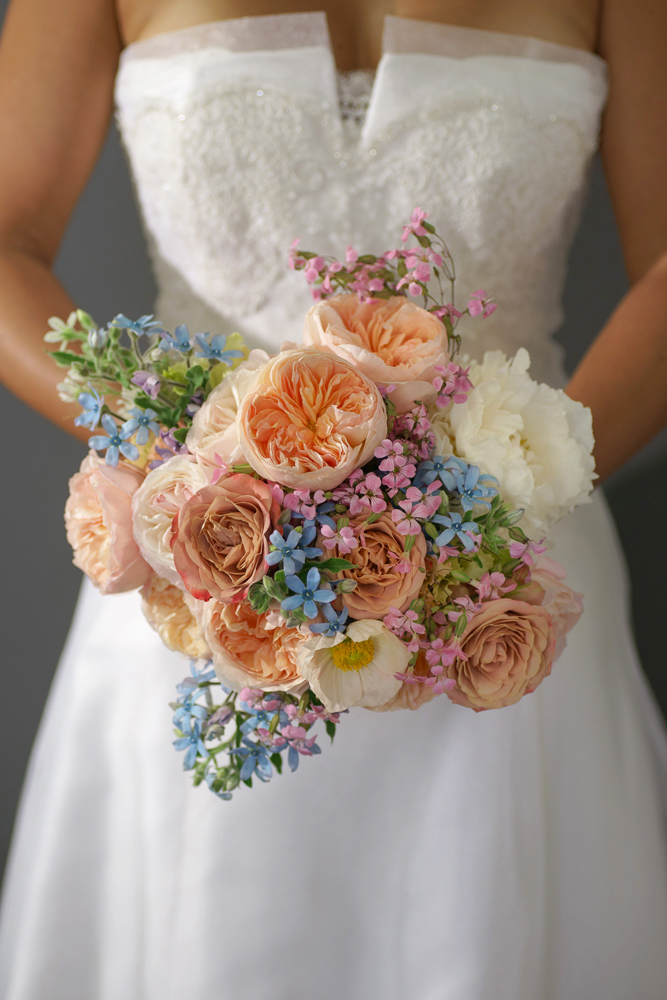 Over-Delivering on Customer Experience
Your delivery execution says as much about your brand as the product itself. Is it time to up your flower delivery game?
By Jennifer Howard
Consumer options and expectations for product delivery have intensified. Delivery is no longer a luxury service but a common everyday convenience. The floral industry has unique tenure in product delivery, but the logistics have diversified. Delivery is more than the vehicle that transports the product. Delivery is about making good on your brand promise. So, how do you deliver in a way that works for you, your customers and your brand?
Delivering your brand? Absolutely, delivery is all about branding. It's the last (and sometimes only) interaction your customer or a recipient has with your company's service.
The floral quality will bear itself out in the vase life, but your company experience climaxes at the front door, especially for online orders. So, are you delivering on your brand?
BRANDS DO THE HEAVY LIFTING
Your well-defined brand is the unifying spirit that tells customers when they've found their squad, guides employees when a question isn't in the manual and attracts customers when you're asleep. Your brand should echo through the entire purchase process—from webpage discovery to product delivery.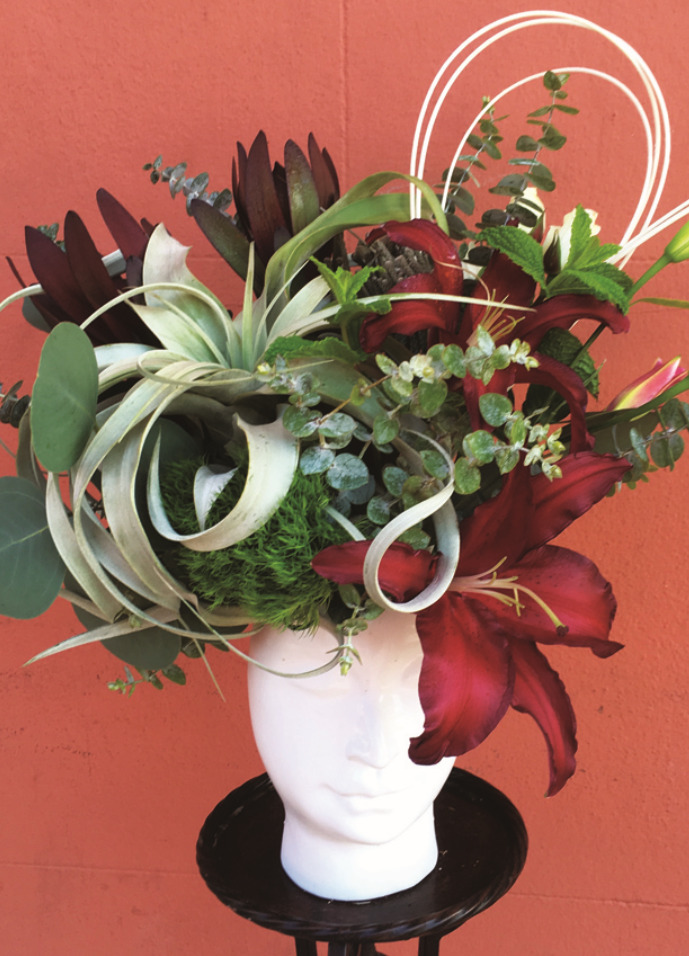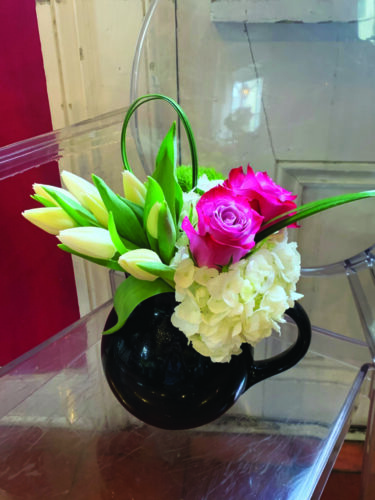 The Product Experience
FROM IN HOUSE TO THEIR HOUSE
Your brand sets expectations and builds trust. From your Instagram feed to your website checkout, the look and feel should be consistent. Will a customer actually receive the product shown in the image he or she clicked on on your website? Stock photography is handy, but when substitutions become the norm, you're setting customers up for disappointment—and your business for negative reviews. Make sure your brand experience is positive and pervasive, and that you can deliver on it—repeatedly.
Suzanne Black, owner of Flora Savage in New Orleans' historic French Quarter, keeps her website photos current with what inventory is readily available. "Customers expect the photo! Some customers have been burned in the past by poor substitutions. They often want specific flowers," Black states. "Our brand is about modern, vibrant color stories. It's essential that customers' expectations are not only met but exceeded." She acknowledges that keeping the site current with changing wholesale availability is challenging but necessary for customer clarity.
THE BEST THINGS COME IN … PACKAGES!
When your customers place their orders, is there an element of delight and surprise? Standard flower delivery is a person holding a vase of lovely flowers with a tiny card, maybe with your logo—or maybe not. Could you level up that brand experience?
One of the best parts of receiving a gift is the unwrapping. Hello, Instagram unboxing videos! Why should receiving flowers be any different? Even everyday purchases should feel like gifts. Plus, a premium experience commands a premium price. Your customer didn't just receive flowers, he or she received [your company's] flowers. So how can you ensure he or she knows that?
Nic Faitos, senior partner of Starbright Floral Design in Manhattan's diverse Chelsea neighborhood, packages his deliveries in chic reusable bags. When recipients open their doors to delivery, they get Starbright—and then their flowers. "It's the first thing they see." Faitos explains. "And we know we've communicated the quality and experience of receiving a Starbright arrangement."
Your packaging is the final touch you get to ensure that your products represent you. Cementing your products and brand creates a reputation that will earn you referrals and repeat business.
The Service Experience
What about the human touch? Your delivery driver is the literal face of your brand to many consumers; he or she may actually be the only person consumers ever see. Your delivery execution says as much about your brand as the product itself. In a perfect world, you would have an efficient, highly trained delivery staff driving beautifully branded company vehicles to usher in that premium experience.
This may, in fact, be your best option for large installations, large-volume orders or complicated funeral setups. But the in- house staff overhead is awfully heavy for most small businesses to carry on a daily basis.
OUTSOURCED DELIVERY OPTIONS
Increasingly, businesses are outsourcing delivery including wire-service networking, batched floral pools and part-time contractors. But the COVID pandemic innovated another tier of outsourced delivery for single transactions.
Services like Cornershop by Uber and Instacart provide online shoppers with the ability to browse aisles and virtually shop retail locations. This type of "pull through" purchasing pairs online buyers with in-store staff to collect and then deliver purchased goods. It's been a hit with grocery and drug stores. If you have a robust online catalog and function predominantly as a retail seller, this option could work for you.
For florists and designers focused on delivered products, a new crowd-sourced platform called Roadie is showing great promise. Roadie offers a crowd-sourced courier model where florists post their deliveries as "gigs" to Roadie's network of five-star approved drivers (similar to Uber's personal cab service). Roadie reports average pick-up and delivery to occur within a two-hour window.
This "push through" delivery service allows florists to outsource as many or as few deliveries as they choose whenever the need arises, without financial commitment during slow times. 
"Roadie has really improved our capacity elasticity," Faitos reports. "We are able to expand our delivery area beyond what was previously possible and accept every last order, even after our own trucks have left on their last runs of the day."
Faitos raved about his almost one-year experience with Roadie. "We control our reputation because we control the product. We know what every arrangement looks like when it leaves and when it arrives. It's that extra bit of quality assurance that really delivers on our brand and customer expectations."
Roadie is available in all 50 states, reportedly covering up to 90 percent of U.S. households, including rural areas! Pricing depends primarily on product size and distance, but booking higher volume could net you some savings.
If you need more design time and/or less delivery overhead, check out Roadie. Especially for peak seasons, it could be a better solution than even part-time hiring.
BRIEF DRIVERS ON YOUR BRAND
Whatever delivery logistics you choose, take time to communicate your delivery expectations to the driver(s)— whatever is important to you: shirt tucked in, hat on straight, walk on sidewalks, don't park on the grass, smile, ring the doorbell, thank the customer, leave items in a shady spot, etc. Write it out so that expectations are repeatable to any driver.
Impressing your customers and recipients at the front door is just as important as your website. But there are a lot more variables. Cleverly packaging products and clearly communicating practices is your best bet for getting consistent results.
A compelling brand experience sells while you sleep. If your branding extends throughout your entire customer experience, it will continue to sell for you. Delighting customers is a sure step toward five-star reviews, referrals and repeat buyers. Now, when consumers are in the market for your service, there will be no doubt on whom they will call.
Pop-up Stores Offer Many Options and Benefits By Jill Brooke Everyone finds their aha moment in unexpected places, and for Brenda LaManna, founder and president of Damselfly Flowers, which is headquartered in White Plains, N.Y., and currently has seven...
read more