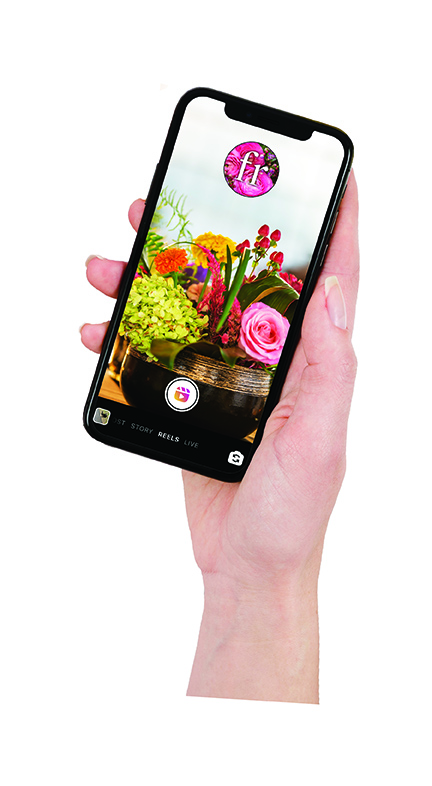 Using Instagram's Newest Features
Flourish by embracing new social media features, like Instagram "Reels."

By Tonneli Grüetter
When brands release something new, those new products typically receive a lot of attention. This is not by mistake but, rather, by design.
When you walk into your favorite big-box store, new products are front and center, displayed with the best lighting and access to shoppers. Likewise, weekly print ads highlight these new products, along with celebrity endorsements and a tsunami of online ad suggestions. We all know and expect this is how the marketing of physical products such as homewares work.
Yet, when it comes to social media, many users forget "new features" such as
Instagram
"
Reels
" and
Instagram
"
Guides
." These happen to be the same types of things: new products hungry for emerging market share. When companies like Facebook roll out new features, especially in competition with other apps, they will direct traffic within their audiences to heavily sway in favor of the new features into which they have poured valuable R&D dollars.
This results in tons of free exposure for users willing to be among first to adopt these new features while they grow. This is beautifully illustrated by examples such as the launch of "Stories" to Facebook and Instagram in reaction to Snapchat. At the peak of the battle, the two competing social media companies were launching new features sometimes within hours of each other.
Losing market share to new apps is not a threat that Facebook takes lightly. Despite being the first to bring the concepts of disappearing content and augmented-reality photo filters to the mainstream, Snapchat now trails far behind Facebook and Instagram in daily user counts.
Most recently, this battle for market share heated up again, in August 2020, when Instagram launched "Reels," officially saying in its press release, "We're excited to introduce Instagram 'Reels': a new way for anyone—people, creators and businesses—to create and discover short entertaining videos on Instagram."
While Instagram may not have said it outright, this was in clear defense against competition posed by Chinese-owned app TikTok.
What this means for you: At this point, it is no secret that simply posting a beautiful image and caption without paying to "boost" your best work with targeted ad dollars is—while being a reliable way of engaging your current followers—not an easy path to new growth. If your flower business is looking for a no-cost path to gaining new followers, adopting video is a surefire way to do it.
Video content such as Instagram "Reels" is currently favored by the algorithms that select which content will appear in the "Discover" section of Instagram, unlike still images.
BASIC STEPS TO MAKING YOUR FIRST "REELS" VIDEO

Activate "Reels" using the "+" icon at the top left side of your Instagram home screen.
Select the length of your "Reel"—15 or 30 seconds—us- ing the top icon on the left side of your
Optionally, select a song to synchronize your video to, or enable a filter using the other icons beneath the video-length icon on the left side.
Hold the "Record" icon near the center of the bottom of your screen to begin filming, or upload a prerecorded video using the link in the bottom left corner to access your "Media "
Select "Edit" at the bottom right
Add GIF stickers, text, drawings or other effects to your "Reel" using the icons at the top of your preview
Select "Share" on the bottom left side of your screen.
Select if you would like to share your video in other loca- tions such as your main feed or "Stories." Write a caption, including the @ of any collaborators and up to 30
Share your "Reels."
Don't stress; you can manually delete "Reels" content after a few days, if you wish. Watch "Reels" from other ac- counts, learn new tips and create No one is an expert on his or her first try.

PRO TIP: Make your content interchangeable on both Instagram and TikTok by using the "Gallery Upload" feature. Most creators will find they enjoy making content on one app more than the other.
SOCIAL MEDIA: SO WORTH IT
Social media is fun, but even for the most tech savvy among us, it can be exhausting to keep up with all the latest apps and social media products. Despite this, we assure you it is worth it!
Check out these comments on the topic, from three real-life florists.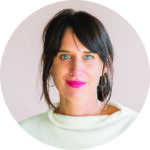 It feels important to work to keep up with the trends because a lot of our clients are definitely staying up with them!
We get so much business from relationships that start on social media. Especially Instagram. We have found that staying top-of-mind keeps the inquires rolling in."
Sophie Felts; Sophie Felts Floral Design; Laytonsville, Md
See her work on Instagram @sophiefelts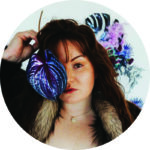 I definitely look forward to where social media is heading for floral artists.
Platforms like TikTok and In- stagram are giving florists new mediums with which to connect with clients and peers. My business has been positively affected by my willingness to try new avenues when it comes to social media."
Valen Ibarra; Blumenhaus; Denver, Colo
See her work on Instagram @blumenhausdenver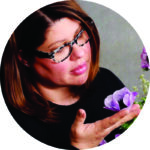 I love to use 'Reels' to show designs in 3-D video with music because it appeals to my brand's vibe and highlights me actually having a little fun with my designs.
I look forward to new features and apps in social media. I believe that when you embrace new features on social media, whether it's IG 'Reels' or 'IGTV' or utilizing IG 'Stories' along with posting consis- tently in your grid, it shows your followers that you have a good handle on what is new and fresh. As a studio-based business, the pictures of my flower arrangements act as a virtual shop, so I need both great pictures and fantastic media, which IG provides. I leverage key new capabilities to increase my brand consistency (authenticity, concierge-like service) and reach. I also am a firm believer in having fun with IG 'Stories.' It's always great when you can captivate your followers with beautiful images on the grid, but it's all about engagement—engaging with followers via comments on your posts or posting questions/polls in IG 'Stories.' It's all about adding value to your audience and being authentic. People can see through a phony immediately. To quote the late Oscar Wilde, 'Be yourself; everyone else is already taken.'"
Ursula Gunther, CFD; fleursDC; Washington, D.C.
See her work on Instagram @fleursDC
The capital city of England and the United Kingdom boasts an embarrassment of riches when it comes to luxury florist companies—from revered institutions to newer cutting-edge trendsetters. Here are 10 that are worthy of knowing and following on social media. By Jill...
read more