Flowers are not just for humans; our furry, feathered friends deserve flowers too!
A call for submission for your fabulous pet florals. We want to see your creative florals for all types of animals.
Please submit your beautiful pictures of your pet floral creations below for the chance to be published in our June Issue of Florists' Review. We are excited to see your pet creations.
The deadline for submission is May 5th. 2022
Please submit your entry here: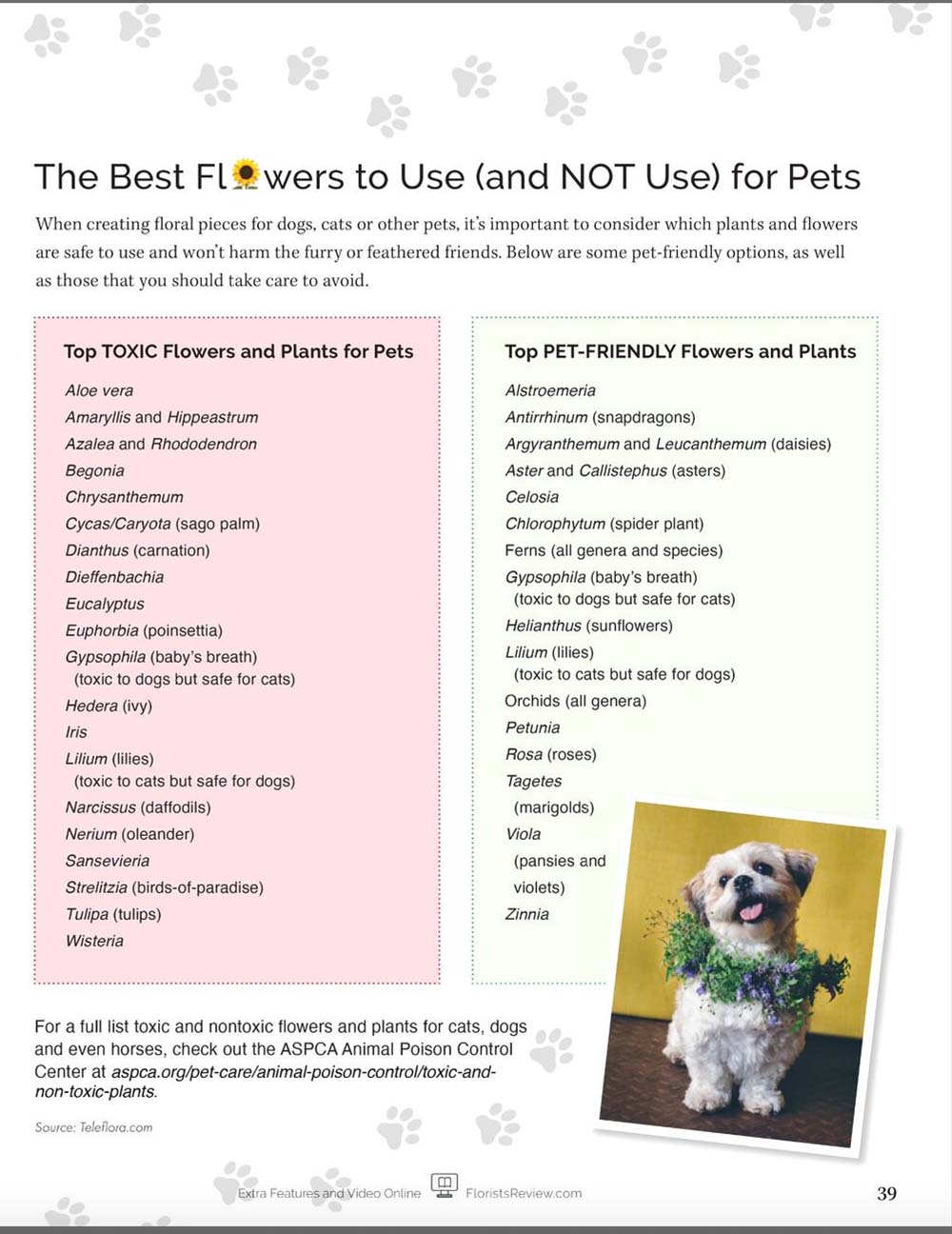 Examples from last years Pets in Petals for Inspiration