As Florists' Review celebrates its 125th anniversary this year, we offer this glimpse into how it all began.
By David Coake
Appropriating a phrase from one of the most prolific storytellers of our time, The Golden Girls' Sophia Petrillo, Picture it: Chicago. 1897. 508 South Dearborn Street. Caxton Building, on Printers Row.
Yes, it was 125 years ago when a thoughtful, mild-mannered, cerebral and Renaissance gentleman, 38 years of age, named Gilbert Leonard Grant, founded the magazine you now hold in your hands. That makes Florists' Review the oldest flower industry magazine in the world today!
In addition, since its inception in 1897, Florists' Review has been continuously published—never missing a single issue—even through two World Wars and The Great Depression, when many businesses suspended operations or converted to manufacturing other products, primarily to help America's war efforts.
The first issue of Florists' Review (Volume 1, No. 1) was dated Dec. 2, 1897, and it was originally titled The Weekly Florists' Review. The "Weekly" was dropped within the first two decades (becoming, simply, The Florists' Review), but the magazine continued to be published weekly throughout its first 70+ years. For math nerds, that's somewhere around 4,000 issues! After that time, in the early to mid-1970s, Florists' Review became a monthly publication, generating another 600 or so issues to date.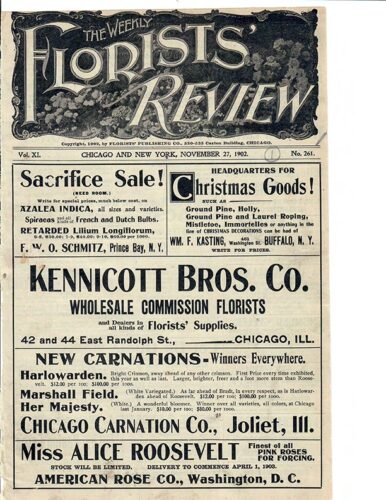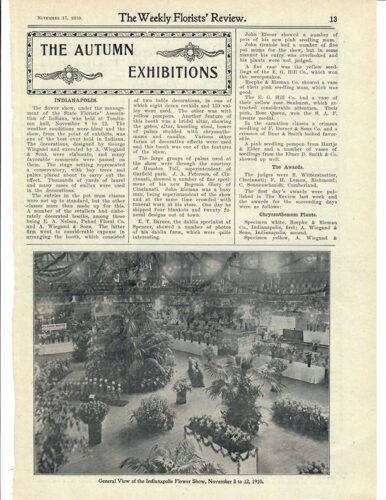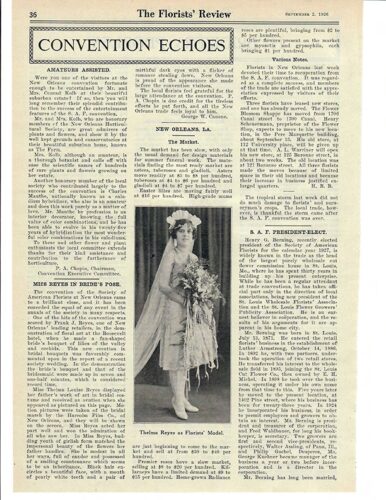 All Those Past Issues
So, that begs the questions: Where are those 4,600-odd issues? Does anyone have all of them?
The answer, surprisingly to many, is "Yes, we do!"
Astoundingly, Grant and his publishing successors (of which there have been only eight over the 125 years) had the foresight to preserve every issue ever published. Decade after decade, from one century to the next (to the next), those issues have been lovingly and chronologically bound into beautiful books (some 400 of them!), providing a priceless and unparalleled history of the U.S. floral industry—the only one of its kind in existence.
Those bound volumes, incidentally, will be housed at the offices of the American Floral Endowment, in Alexandria, Va., later this year—available for everyone in the floral world to peruse, study and become absorbed in. If you visit the AFE offices, allot plenty of time—maybe even a couple of days—because this incredible (and addictive) treasury of floral history will suck you in for longer than your favorite social media platform does!
During my years at Florists' Review, many subscribers have called, written and emailed to say that they have every issue of the magazine since (whenever). I can't tell you how many times that has happened! Florists really do devour FR's contents, from cover to cover, and many of them save their issues for years, if not decades.
One such florist is the venerable and indefatigable "Energizer bunny" of the floral industry—and former FR columnist—Carmen Cosentino, AAF, PFCI, owner of Cosentino's Florist in Auburn, N.Y. Cosentino has owned the shop for 60 years, but it has been in existence for 87 years. Cosentino has subscribed to Florists' Review for the entire 60 years and still has every issue. In addition, he has many years' worth of issues that the previous owner kept squirreled away!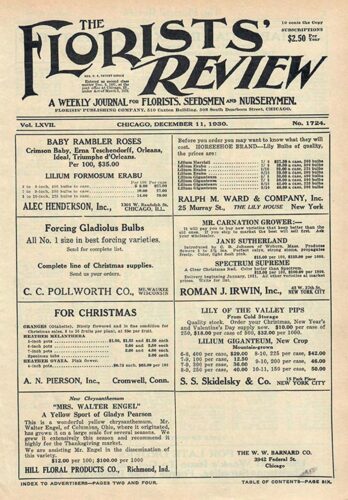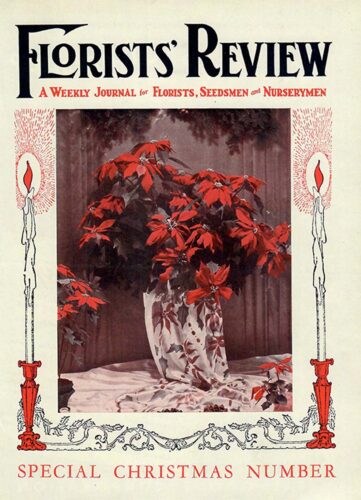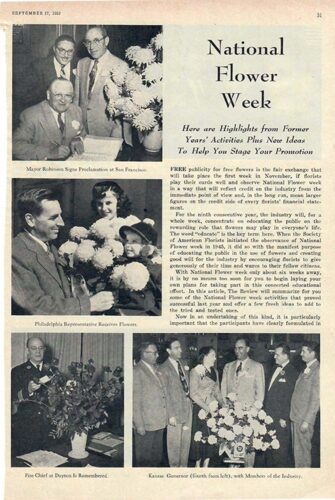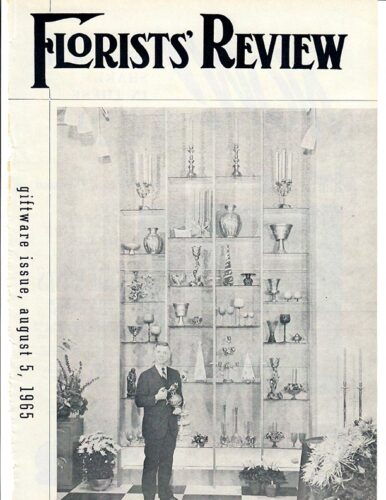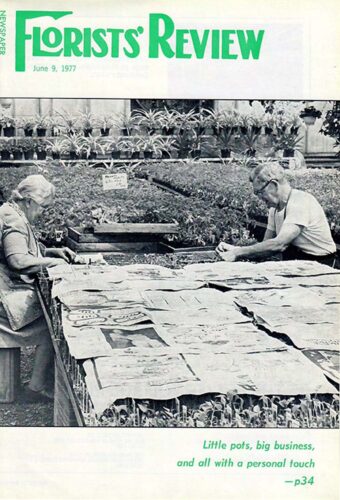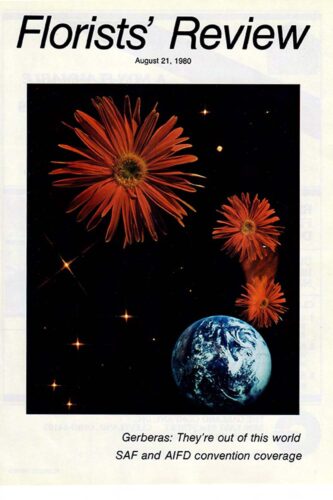 FR: An Industry Leader Since the Beginning
As noted earlier, Grant was a forward thinker—in both the publishing and the flower industries. For instance, he was well known in all the principal printing and publishing centers across the country as a pioneer in that field, and he was instrumental in developing many of the modern printing processes of the time, including half-tone engraving.
In fact, because of Grant, Florists' Review (and its parent company, The Florists' Publishing Company) was one of the first publishing houses in Chicago to utilize it. And it wasn't easy for Grant and his staff: At that time, photos had to be sent to Philadelphia to have the half-tone printing plates made because there were no Chicago engravers that used the process then. Yes, Florists' Review was—and still strives to be—a pioneer in the publishing field—and in the floral industry, as well!
Grant's early adoption of the half-tone engraving process is the singular reason that we have—preserved forever in the pages of Florists' Review—a photographic record of our industry from the turn of the 20th century, including incredible images of florists (the people); interiors and exteriors of flower shops, along with their window and product displays; wholesale companies; growing operations; the latest products of the times, including early delivery vehicles; floral conventions and industry meetings; and so much more. Those early issues, in particular, provide a truly fascinating and unequaled glimpse into the flower business during those times, from the photos that bring the industry to life to the old advertisements and articles.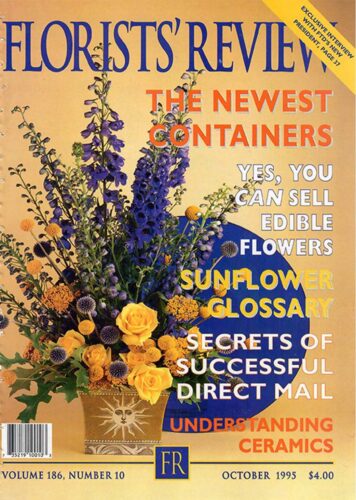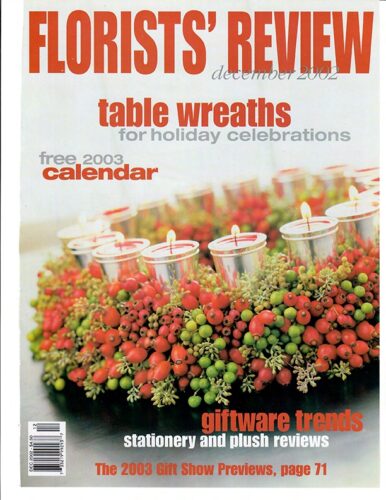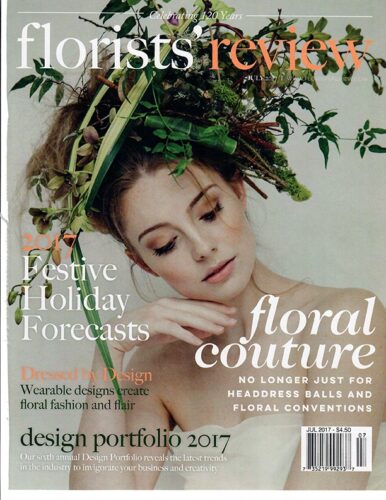 More on the Marvelous Mr. Grant
FR's founder and first publisher was what we, today, might call an overachiever. He was highly regarded nationally throughout the horticulture, floriculture and publishing industries for his breadth of knowledge and understanding as well as his rational, considerate and forward thinking. He was acclaimed by one colleague as "the most informed man on horticulture I have ever met." Prior to founding Florists' Review, Grant worked in the flower wholesale business and was the publisher of another industry publication, The American Florist, so he immediately had "street cred" in both industries.
In addition, before establishing Florists' Review, Grant was instrumental in the creation of The Chicago Florists' Club in 1886 and The Horticultural Society of Chicago in 1890.
Grant helmed Florists' Review for 16 years, until his death in 1913. He called the magazine "a weekly journal for florists, seedsmen and nurserymen," and in the early decades, Florists' Review chronicled happenings in all segments of the floriculture and horticulture industries, from growing and wholesaling to retailing to transportation—and more.
Grant's credo was that "the function of a trade paper is to assist its readers in making two dollars grow where only one dollar grew before through the expansion of business, the elimination of waste and the utilization of up-to-date methods." And that guiding principle has been held by every publisher since Grant, including current publisher Jules Lewis Gibson.
Jules Lewis Gibson, President & Creative Director Florists' Review
A third-generation female entrepreneur, Jules has acquired an abundance of know-how in the publishing and luxury marketing industries. For the past decade, Jules owned Fuse Media+, the Sarasota-based media company creators of Florida Homes Magazine, Florida Boating Magazine, and the award-winning women's publication, GRAVITAS.
In January 2021, Jules' company acquired Florists' Review, Superfloral, Canadian Floral brands. Before media, Jules founded an advertising agency specializing in the luxury home industry and launched an online floral/garden boutique, among other ventures.
"I am honored and feel a great sense of responsibility to move these brands forward for the florists, the growers, the craftsmen, and for all of us to have beautiful flowers in our lives. I love the process of creating beautiful products and online experiences. We have so many exciting things to create, people to meet, and fabulous flowers to enjoy!"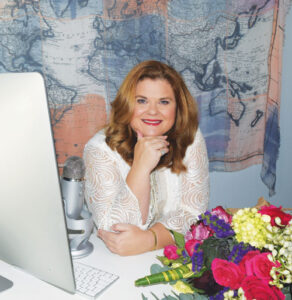 Happy anniversary to us, and a hearty thank-you to all subscribers, advertisers and other supporters who have enabled 125 years of floral industry history to be recorded.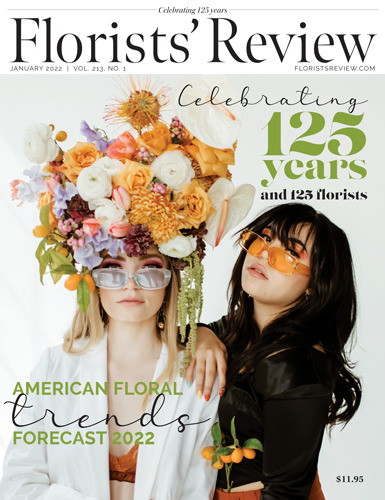 Printers Row Today
As mentioned in the opening paragraph of this article, Florists' Review was birthed in offices in a building at 508 South Dearborn Street, on Chicago's Printers Row, which was the printing and publishing hub of the Midwest at the time. Today, Printers Row is an up-and-coming neighborhood in downtown Chicago (South Loop), having morphed into a mostly residential neighborhood in recent years. Most of the area's remaining original buildings have been converted into unique residential condos and lofts—and, of course, there are also new high-rise condominium buildings sprinkled throughout. The quieter but lively tree-lined streets are now home to several bookshops (fittingly); Dearborn Station, a former passenger train station with an iconic clock tower; trendy bars and restaurants; and retail shops—as well as schools from K-12.
The Printers Row neighborhood is situated between West Ida B. Wells Drive (formerly Congress Parkway) on the north and Polk Street on the south, and between Plymouth Court on the east and the Chicago River on the west.