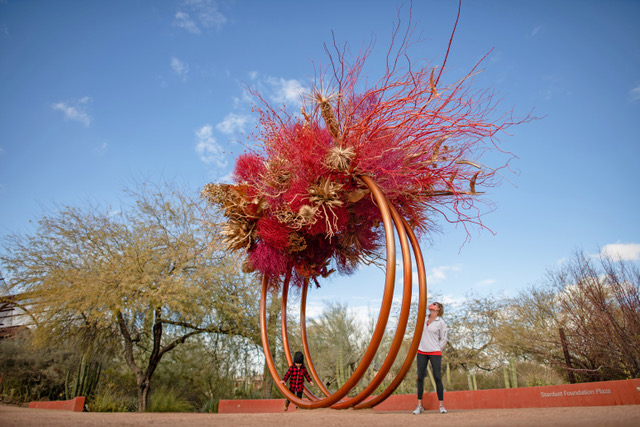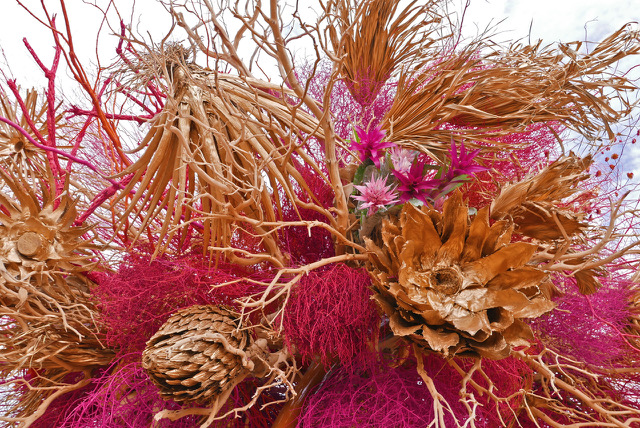 Wind-Water-Earth by Waterlily Pond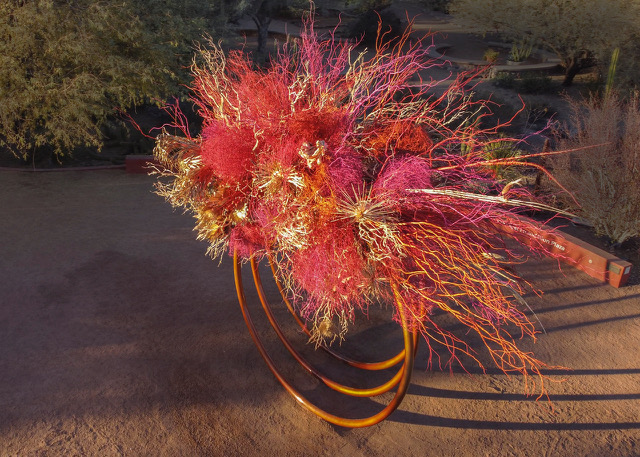 A new breathtaking large-scale floral art installation is currently on display at the Desert Botanical Garden in Phoenix, Arizona by the international floral artists, wife-and-husband team Natasha Lisitsa and Daniel Schultz of Waterlily Pond studio based in San Francisco. Renowned for our large-scale modern floral art installations, the work is a three-part series Wind-Water-Earth. 

First WIND is a 16-foot tall sculptural installation inspired by the gesture and emotion of tumultuous winds and dust storms that move across the desert landscape of Arizona.
This site-specific installation features a variety of local plant materials collected in the desert. 500 pieces of dried agave, cactus, yucca, palo verde, creosote branches, and tumbleweeds collected in the desert and transformed by adding vivid color and brilliant gold, highlighting and reimagining the shapes and textures of the desert.
The foundation for the structure is cleverly engineered and buried so that the rings appear to roll effortlessly on the surface of the plaza. With the composition of natural materials atop of it as if being picked up and carried by the wind.
Below a time-lapsed video of the installation.
The second installation WATER is also now open through March 29. A 100-foot long landscape intervention entirely built on-site, mapping the seasonal flow of water through the garden. "Flood" of vibrant yellow color built with wooden rods around boulders and agaves one piece at a time, saturates the muted desert colors and highlights the existing heritage plants. Eddies of 2,000 red garden flowers, unusual in such a landscape, are found at the edges of the flow.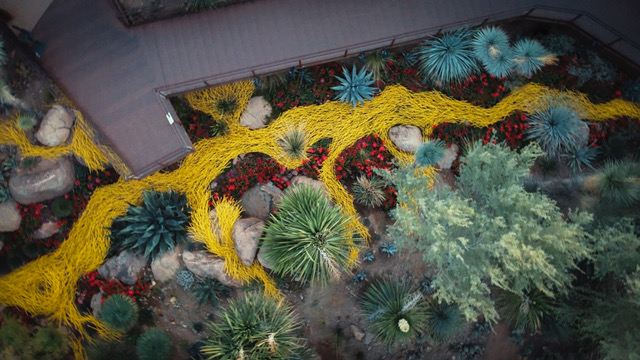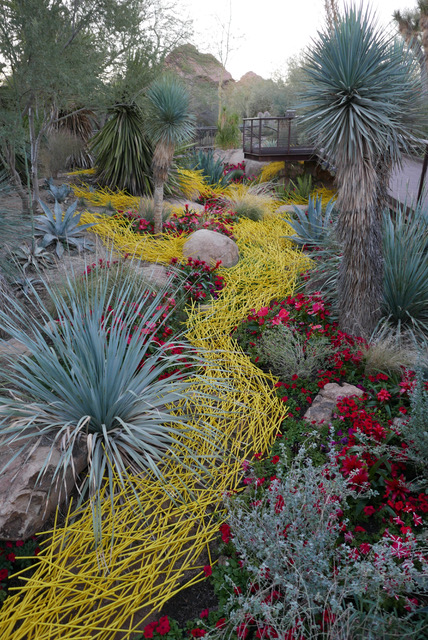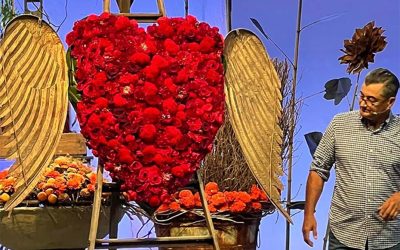 "GROW" By Nita Robertson, AIFD, CFD Established in 1965, the American Institute of Floral Designers (AIFD) is a nonprofit organization dedicated to establishing, maintaining and recognizing the highest standard of professional floral design. The mission is...
read more