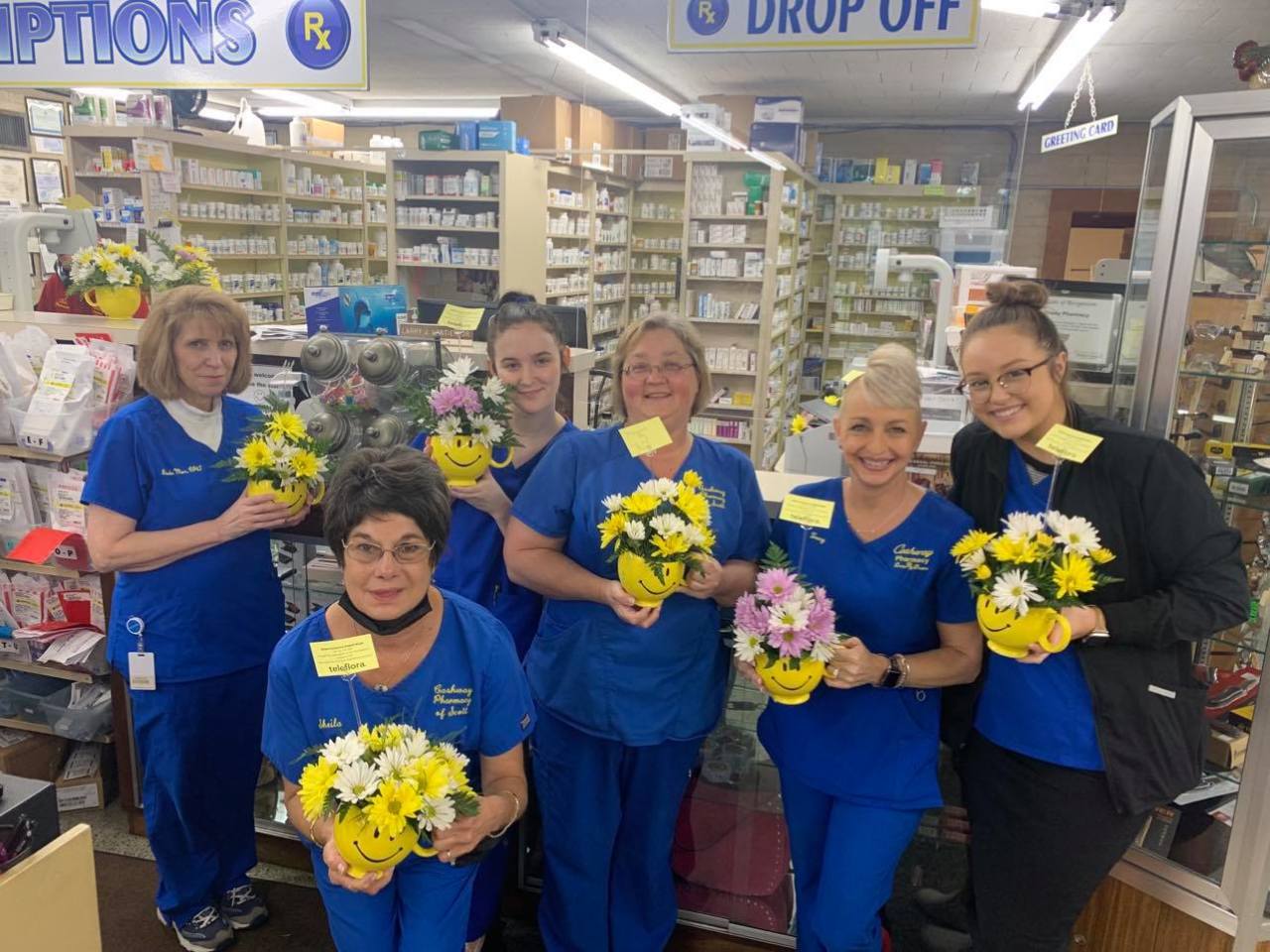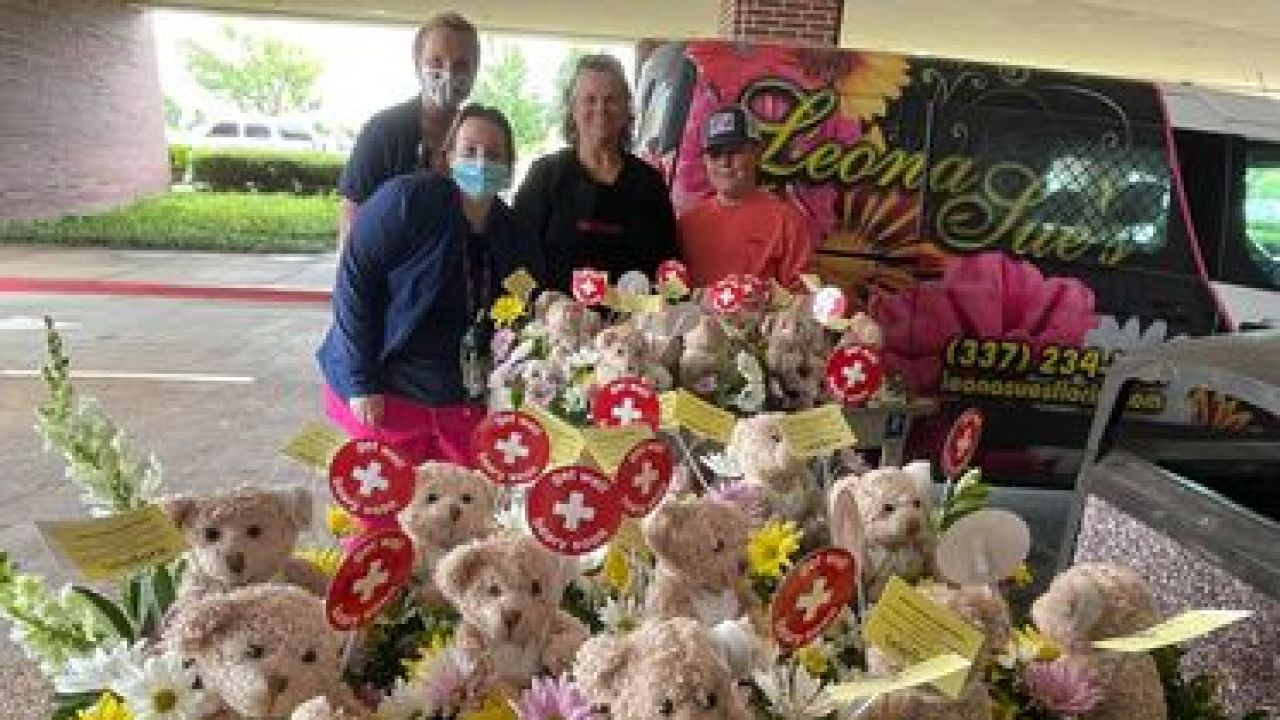 Florist Spreading Smiles by Gifting Flowers
Locals florists were delivering flowers throughout the country for Teleflora's National Make Someone Smile Week, July 18th through the 24th, 2021. Florists, Growers and Teleflora come together every year, donating time and product, to provide a complimentary flower arrangement for people in a need of a smile. It is a great charitable event. A florist in Scott, Louisana participated in this years Make Someone Smile week. It is a great way to give back to your community.
Full Article Below Source
In Scott, a local florist company is helping put smiles on peoples faces this week with free flowers.Leona Sue's Florist is gifting flower arrangements as part of Teleflora's Make Someone Smile week. The bouquets, arranged in smiley face mugs are given to deserving people the week until July 24.
Leona Sue's Florist in Scott has visited several different deserving groups so far, including the Scott Fire Department and the Scott Pharmacy.On Tuesday, the florists were at Our Lady of Lourdes Emergency Center in Scott to hand out more bouquets.Annie Venable with Leona Sue's says that a local couple donated their time to design arrangements to deliver the Lourdes Emergency Center.
She says the man suffered a heart attack just last week and was helped by the staff."He is walking around doing very well thanks to this team!" she said.Deliveries are expected to continue through the week. They are expecting to give away more than 200 smiley face mugs and 100 get well bears.
The fall of 2023 promises to be a season of transformation driven by changing consumer preferences, advances in technology, and a growing awareness of environmental sustainability. Full Article Below Source 2023 fall trends in the horticultural industry As the leaves...
read more