By Jill Brooke
In many ways, an event planner is a casting director. It's not only lights, camera, action but also the ability to have a list of characters to perform different roles in the production. After all, some clients are looking for a boho chic wedding while others may want a modern minimalist affair. Others opt for lush compact floral décor while still others want over-the-top profusion of flowertopias.
Event planners have their stars and supporting cast members while overseeing details including set décor, the chairs, the linens and the lights as well as recommending the right florist for their events. "You have to pair the right person with the bride," says Shannon Wellington, creative director of Shannon Wellington Weddings, a boutique wedding-planning firm based in Chadds Ford, Pa. "We have our contractors and subcontractors, but we're always looking for new talent."
There is a pervasive myth that event planners always use the same people. While the superstar event planners like Marcy Blum, of Marcy Blum Events in Brooklyn, N.Y.; Jennifer Zabinski, of JZ Events in New York City; Victoria Dubin, of Victoria Dubin Events in Harrison, N.Y. and others do have their stables of florists—with brand names like David Beahm, Lewis Miller, Jeff Leatham, Rishi Patel, Larry Walshe and Thierry Boutemy—they do more than just big-ticket, Vogue-worthy events.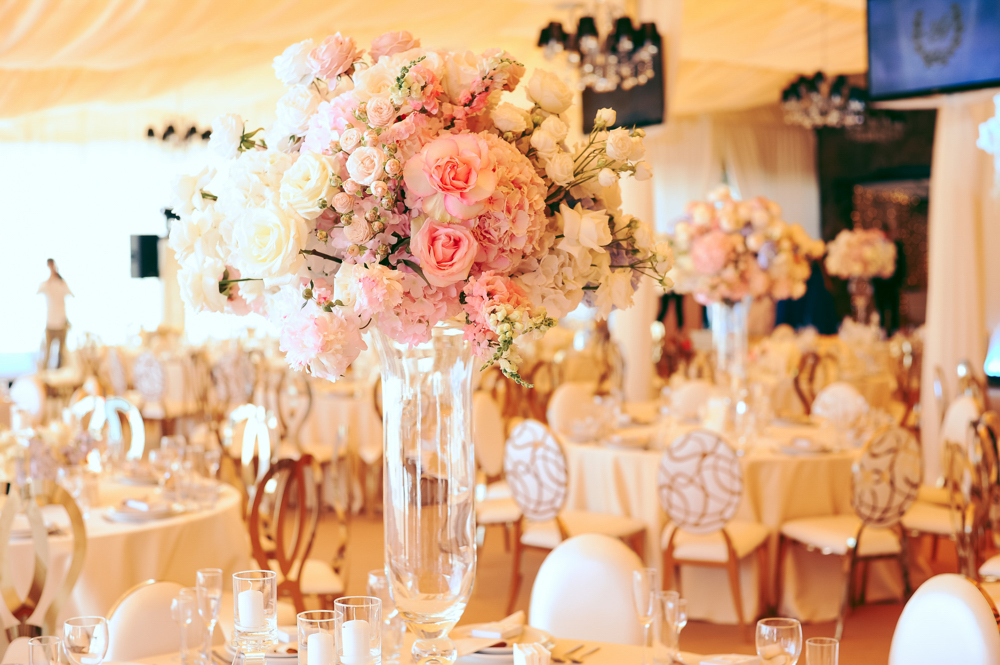 As Wellington explains, clients with a range of budgets visit event-planners' offices. "I have to know who is up and coming, as well as who will be less expensive and who will be available for the big-budget weddings I do at the Ritz," she explains.
Furthermore, many star florists get booked quickly because, according to The Knot, most weddings—73 percent—take place from May through October. June, September and October are currently the most popular months for weddings, with approximately 45 percent of all weddings taking place during those three months. This confluence of wedding dates can provide an opportunity for resourceful florists.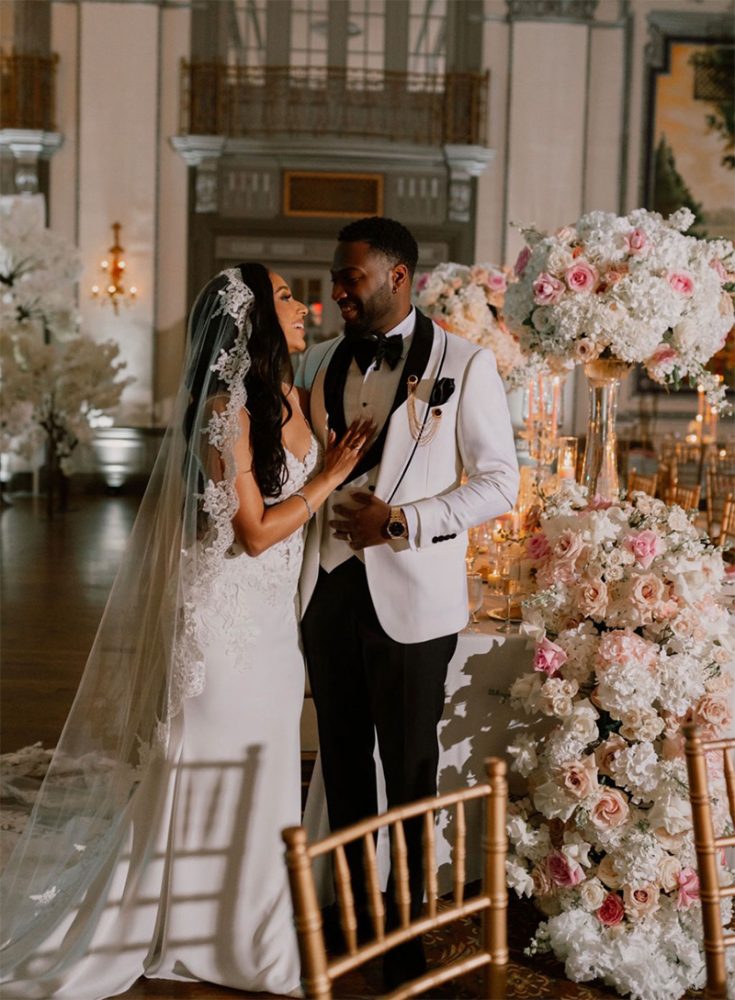 So, what are the best ways to get on the event planners' radars? Here are some helpful tips.
1. Apprentice with a florist who does big events.
As Dubin reveals, apprenticing for a grand florist is helpful. "Most of us are hugely busy and have established vendors with whom we have a long history," she says. Furthermore, one mistake can impact event planners' reputations, which is why they rely on their established vendors.
For large events, big florists often subcontract, but the event planners must have confidence that those florists know the subcontractors' style and work ethic. "A personal connection being part of the design collaboration during the planning process or being on site at an event set with an established team is always a great first step," states Dubin, whose weddings are often in the multi-hundreds-of-thousands bracket.
"Apprenticing is the best way for floral designers to learn because big events are very different than smaller ones," says Bill Schaffer, AIFD, CFD, AAF, PFCI, co-owner of Schaffer Designs in Philadelphia, Pa., who often hires teams of apprentices for the million-dollar weddings he does for event planners like Wilkinson Rhodes, in San Antonio, Texas. "You may be able to do a beautiful bouquet in a vase, but these productions require speed and skill and technical abilities. You also have to be able to adapt to problems that often occur because these events are often destination events, with many layers of production. There's the rehearsal dinner, the wedding ceremony and reception, brunches, etc. Efficiency, as well as artistry, is required."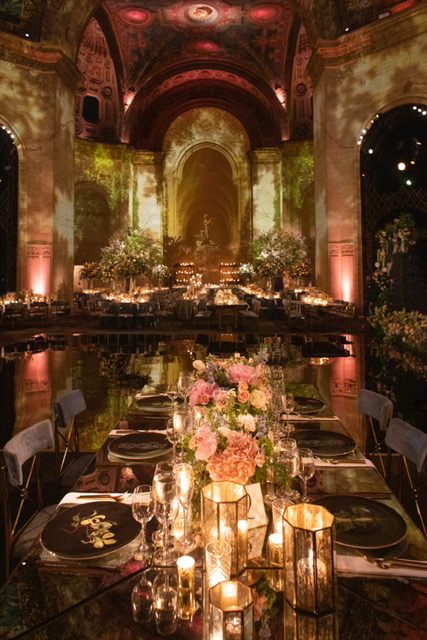 2. Do not send emails without images from your portfolio or make unreasonable requests.
Just saying "Hi" and introducing yourself will fall on deaf ears. "Random emails of introduction without a visual association most likely won't get any attention," Dubin emphasizes. One florist reminded an event planner that she worked on an event that had many players, forgetting that event planners rarely remember everyone and need to see images.
Echoing others, Laura Ritchie, founder of Grit & Grace, an event-planning company based in Leesburg, Va., says florists shouldn't ask to help with floral shoots. "Asking a planner to produce a photoshoot is basically asking us to work for free," she says. "Creating and producing a photoshoot is a lot of work, and they are not necessarily things we have time for." Therefore, if you are working at an event that you want for your résumé, plan ahead to shoot it yourself.
3. Do not send portfolios overstuffed with pictures to event planner.
From speaking to many event planners, I have learned that the biggest mistake florists make is overwhelming an event planner with too many images. "Sending a huge portfolio or giving a planner too much to see will be overwhelming and, most likely, ignored," Dubin shares. "Edit your best work, that of which you are most proud, and tell a very short story of why this is representative of your sensibility, taste and style."
But that doesn't mean to not show a variety of skills. "I look for examples of their hard goods as well as their bouquets," says Wellington. "Their chuppahs, arches, candleholders, vessels—all those things matter to me." Therefore, pick your best shots, but show a variety of skills and styles.
Samia Zellner, founder and CEO of Samia Zellner Events in Cleveland, Ohio, looks for florists who are talented but also good listeners. No divas need apply. "These productions require teams, and I will rehire those who are team players," she says.
Wellington appreciated floral artist Lauren Weintraub, "lady boss" of Belovely Floral Co. in Ambler, Pa., who arrived with "digital mockups" to show all angles of how a specific room will look with her designs. "She has a degree in interior design and used tech in a smart way," she says. Again, event planners want to know that a florist will deliver as planned.
4. Think of a specific style you offer.
Being a generalist these days is a wonderful skill but doesn't separate you from the pack. The super-famous event planners want "new" and "different" to be part of their posse. After all, you will be the add-on to their established stable of talent. If you are trying to break in with this group, capitalize on something unique you do. Wellington just hired someone who was specializing in ikebana designs. "Japanese floral design style is becoming more popular, and it caught my attention, and I hired the florist," she says.
"Sophie Felts Floral Design [in Gaithersburg, Md.] got on our radar by producing interesting color combos," says Ritchie. "They did an amazing job and are now one of our go-to floral design teams who we tap each season."
"We, as planners and designers, are always looking for new creative resources who can show us something novel and unique," Dubin concurs.
After all, for the brides who don't ask for specific florists, event planners show them many options.
5. Make impressions on social media.
All event planners we spoke to look for new talent on Instagram. "I look for consistency," says Wellington. "You can typically tell the skill when you see the number of flowers used in an arrangement. It tells me how long someone has been in the business. They should be willing to invest money into their output."
The very polished production offers another challenge. Was it the florist or a team of florists? This is why individual accounts should have not only the team-produced pieces but the personal ones, as well.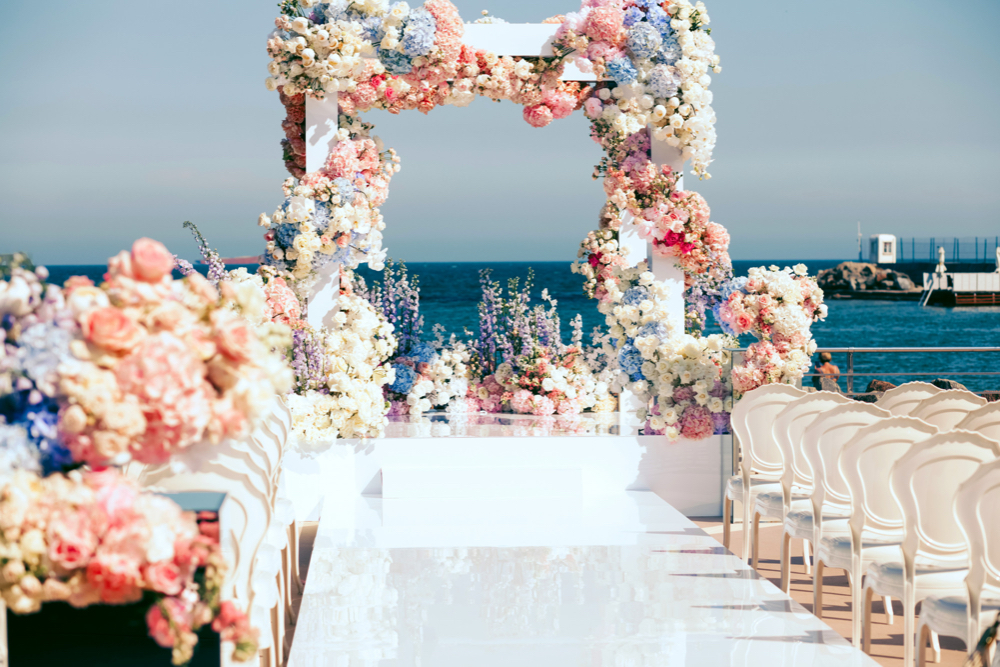 "Because of Instagram, brides now are very focused on flowers and consider that part of an event a priority. That is, indeed, progress." — Shannon Wellington
6. Show resourcefulness once you have a job.
Wellington marvels at how Jennifer Reed, owner of Jennifer Designs Events in Mantua Township, N.J., and an award-winning floral designer from the Philadelphia Flower Show, draped an arch with two sheets of fabric to create a dramatic effect. The wedding was one of those rare occasions where the ceremony arch had to be dismantled following the ceremony in the same room in which cocktails were served. "Jen had all this greenery on the back wall hidden with draped fabric, to create a wow effect," says Wellington. "Event planners like to be surprised—in a good way."
To many florists we interviewed, event planners appear to be the "gatekeepers" who are keeping them away from the big-money events that have increasingly become necessary financial opportunities, as supermarket flower shops take a bigger chunk of weekly sales by providing flowers at cheaper prices. But, there are many ways to break through the gates and open the door to mutually beneficial opportunities.
One of the complaints we heard was how florists are always being undercut, as far as flowers' priority. But that is also definitely changing in 2023, as the pandemic and Instagram have shown how vital flowers are for the memory-making pictures. "Because of Instagram, brides now are very focused on flowers and consider that part of an event a priority," says Wellington. "That is, indeed, progress."