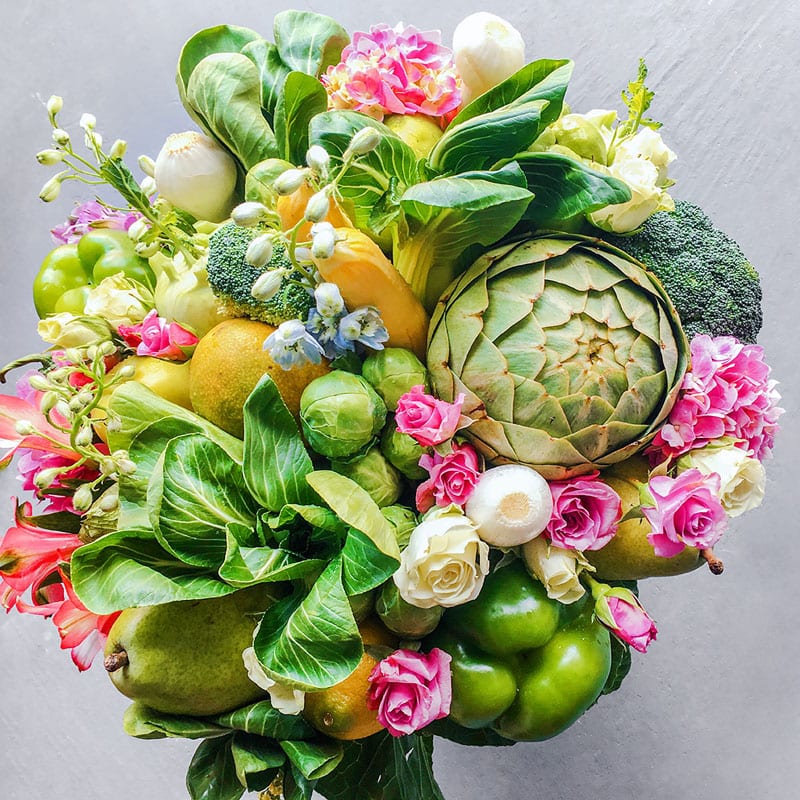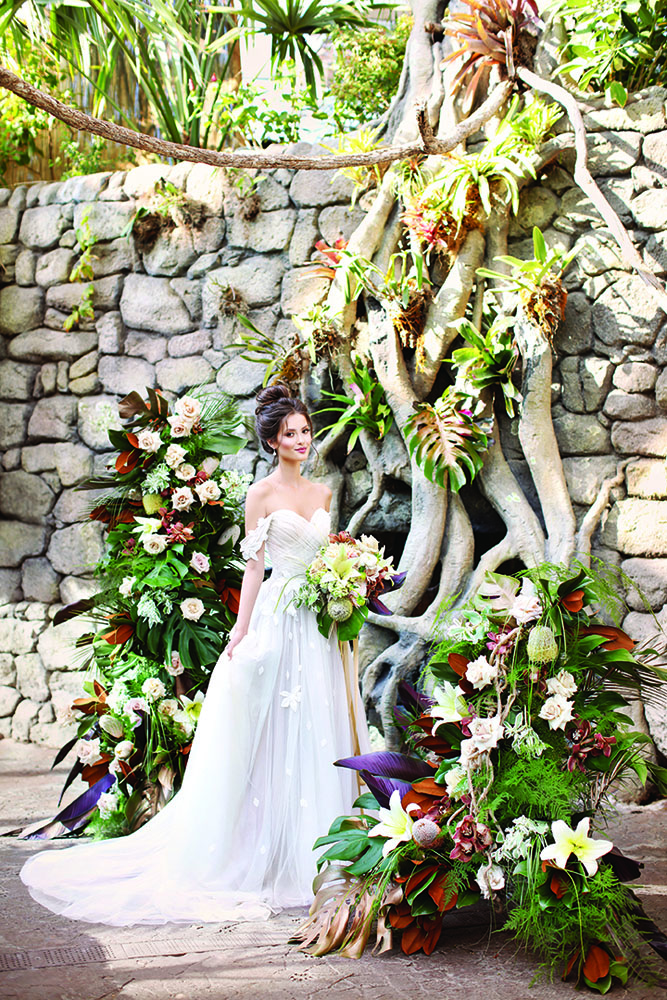 Julia (Iuliia) Prokhorova with Wild Veggie Bouquet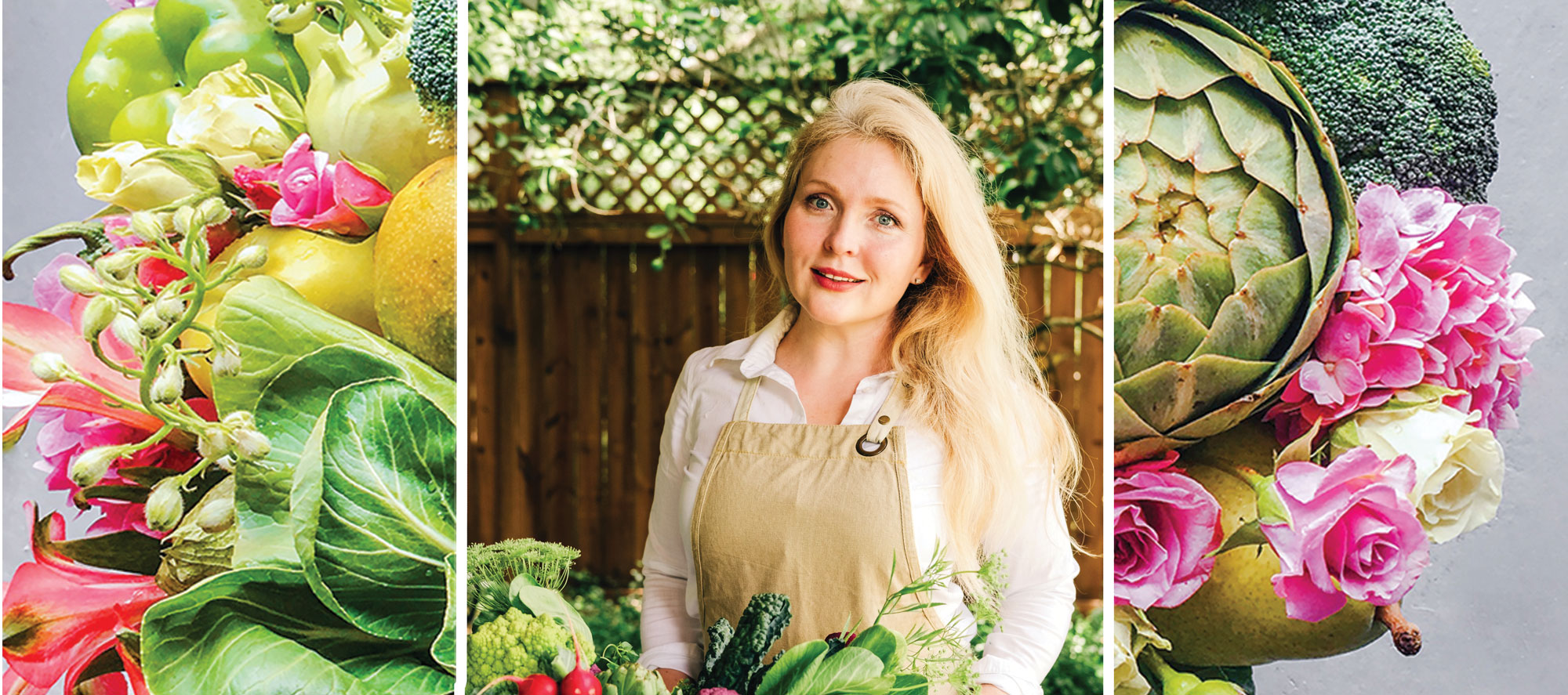 Like many in the floral industry, Julia Prokhorova's path to floristry was not a straight one but rather a passion that turned into a business. After leaving St. Petersburg, Russia, to start a new life for herself, her son and her new husband, in Texas, Prokhorova ran into mountains of red tape as she tried to continue her studies for her Ph.D. in molecular biology. While she waited for bureaucrats to clear the path for her to continue her education and research, she began to create vegetable-and-flower arrangements that reminded her of home. Eager to share her creations, she started some social media accounts, and the rest is history. 
Prokhorova built her business, Wild Veggie Bouquet, in Corpus Christi, Texas, predominantly on Instagram; in fact, that's where I found her. I was mesmerized by her time-lapse videos of her elaborate installations and her gorgeous veggie bouquets. She advises other florists to have fun and be consistent to see success with social media.
"Make sure to keep it not only business but also entertainment," Prokhorova advises. "No one goes to Instagram to buy something; people are there because their friends are there sharing fun content, and that is what I do. I don't dance with flowers; I am 41. But I do create fun activities for followers where they can vote for designs they like, I run contests, I share do-it-yourself tips and so on. Instagram and Facebook are all about people sharing content, so you have to not only post photos of pretty flowers but also encourage people to share them.
"That's why I started to collaborate with local photographers to create styled photoshoots. This new direction has opened many doors, and I started seeing my designs in fashion publications. I find this work very rewarding, and I promised myself to keep doing at least one styled shoot per month. It's adding to my portfolio and developing my networking skills, too. Plus, no one is limiting my design ideas, and in 100 percent of cases, I have absolute freedom to design what I like. It adds joy to my everyday work, for sure!" she concludes.
When Prokhorova began to see success with her veggie-and-flower arrangements, she found herself entangled in red tape again. She soon discovered that, in Texas, one cannot work with produce without health-department licensing, unlike in Russia. She confirms, "The official position is very strict. Even when we use fruits or vegetables as decorative elements in flower arrangements, we cannot control the clients, who may use them for food. This means that the only legal way to include produce into a floral design is to operate from a commercial kitchen."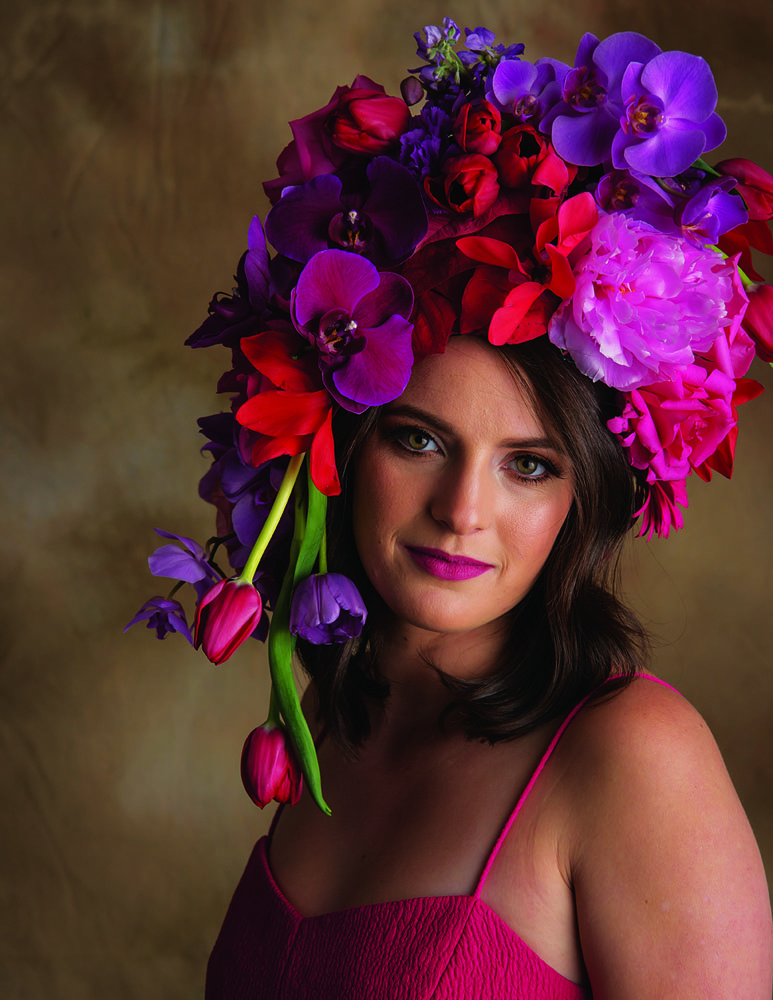 Photographer Kevin Schuster, model Grace Ann Polasek, stylist Alexa Gignac and makeup Malorie Johnes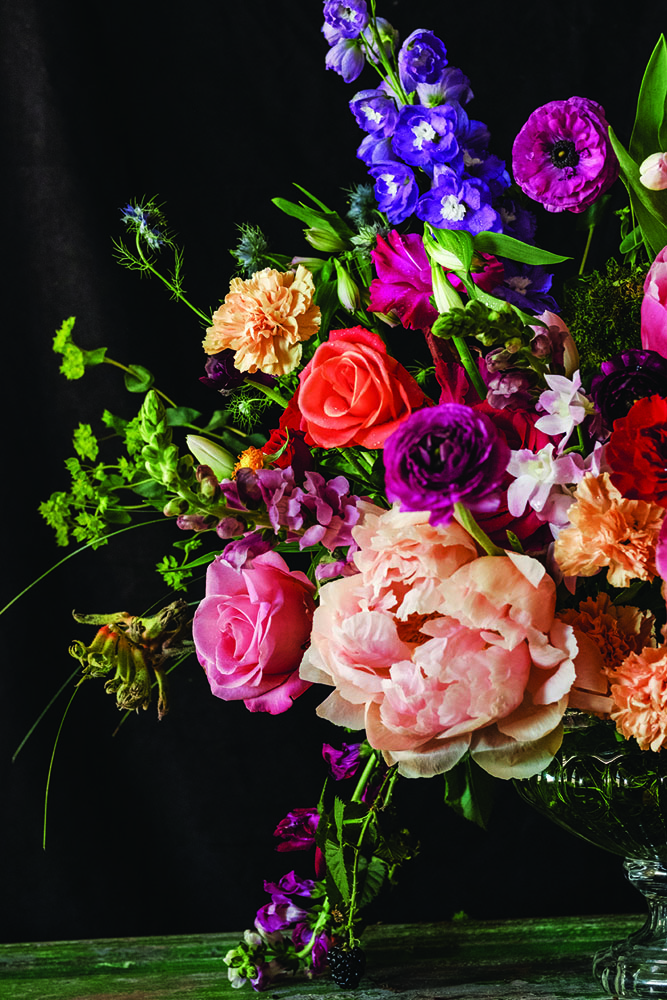 Photographer Rachel Benavides
Prokhorova is now continuing her education; however, she is no longer studying biology. This time around, it's floral design. "I won the 'Sheri Renee Montgomery White, AAF, TMFA Memorial Scholarship' from Texas State Florists' Association's Floral Endowment, and I plan to use those funds for my Texas Master Florist certification," she informs. "I know many talented designers who applied for the scholarship, and I greatly appreciate receiving the honor! At this point, I have to take only three in-person classes to finish my certification, which I hope will take place this spring."
In addition to her active Instagram account, Prokhorova continues to grow her business with out-of-the-box ideas. "I collaborated with the local chef Dean Sprague, CEC, executive chef at the Omni Corpus Christi Hotel and the Texas Chefs Association's 2019 'Chef of the Year,' to come up with ideas for the fruit-and-veggie combos I used for my most popular arrangements," she shares. "It was a hit! Clients had so much fun sending arrangements to each other, cooking the veggies and sharing what they made later."
Today, Prokhorova's work includes creating floral walls and installations for weddings and fundraising events, as well as her interesting veggie/flower bouquets and floral design classes. Several publications have featured her work recently, and she regularly styles cover photoshoots for lifestyle magazines. She is no stranger to attention; however, our notice of her talent gave her pause, and her response humbles us. "When I saw one of my designs reposted by Florists' Review, I cried.
No kidding! I never considered myself as a florist until that day."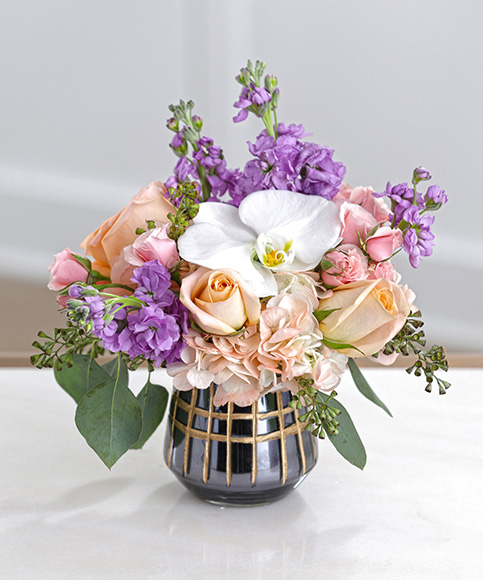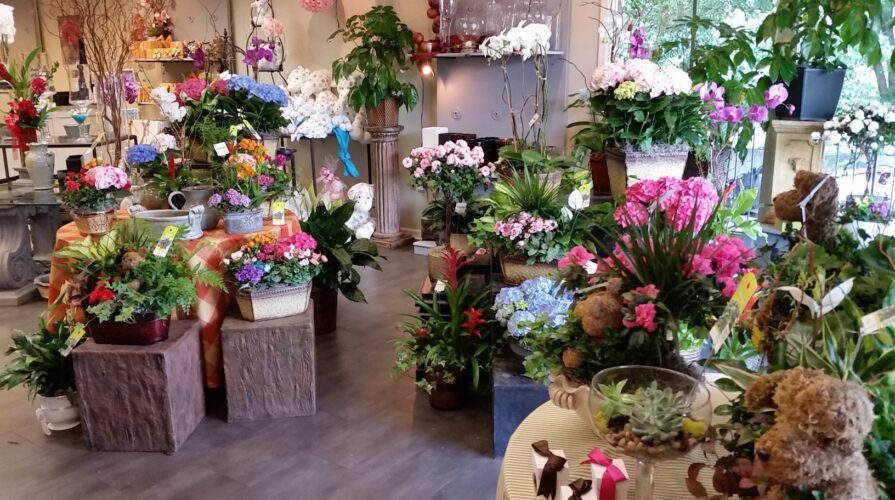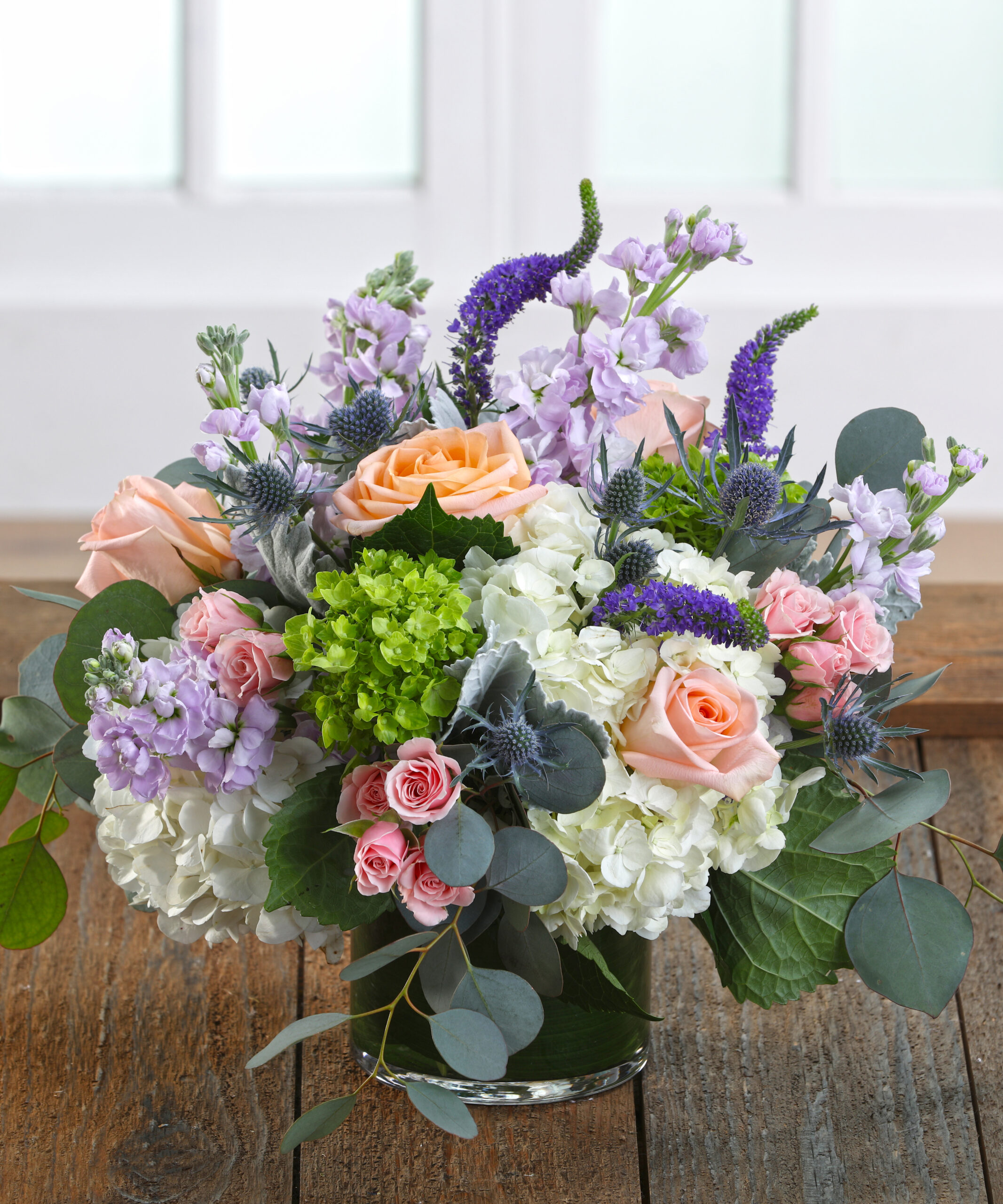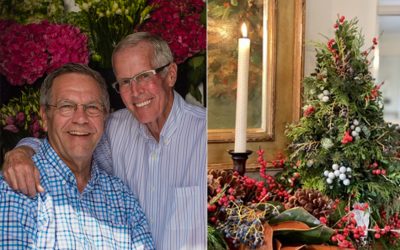 Michael Grim and Jim Osburn The Bridgehampton Florist Bridgehampton, N.Y. thebridgehamptonflorist.com @thebridgehamptonflorist Florist Spotlight: The Bridgehampton Florist By Jill Brooke About midway through the Hamptons—a string of tiny seaside towns, villages and...
read more