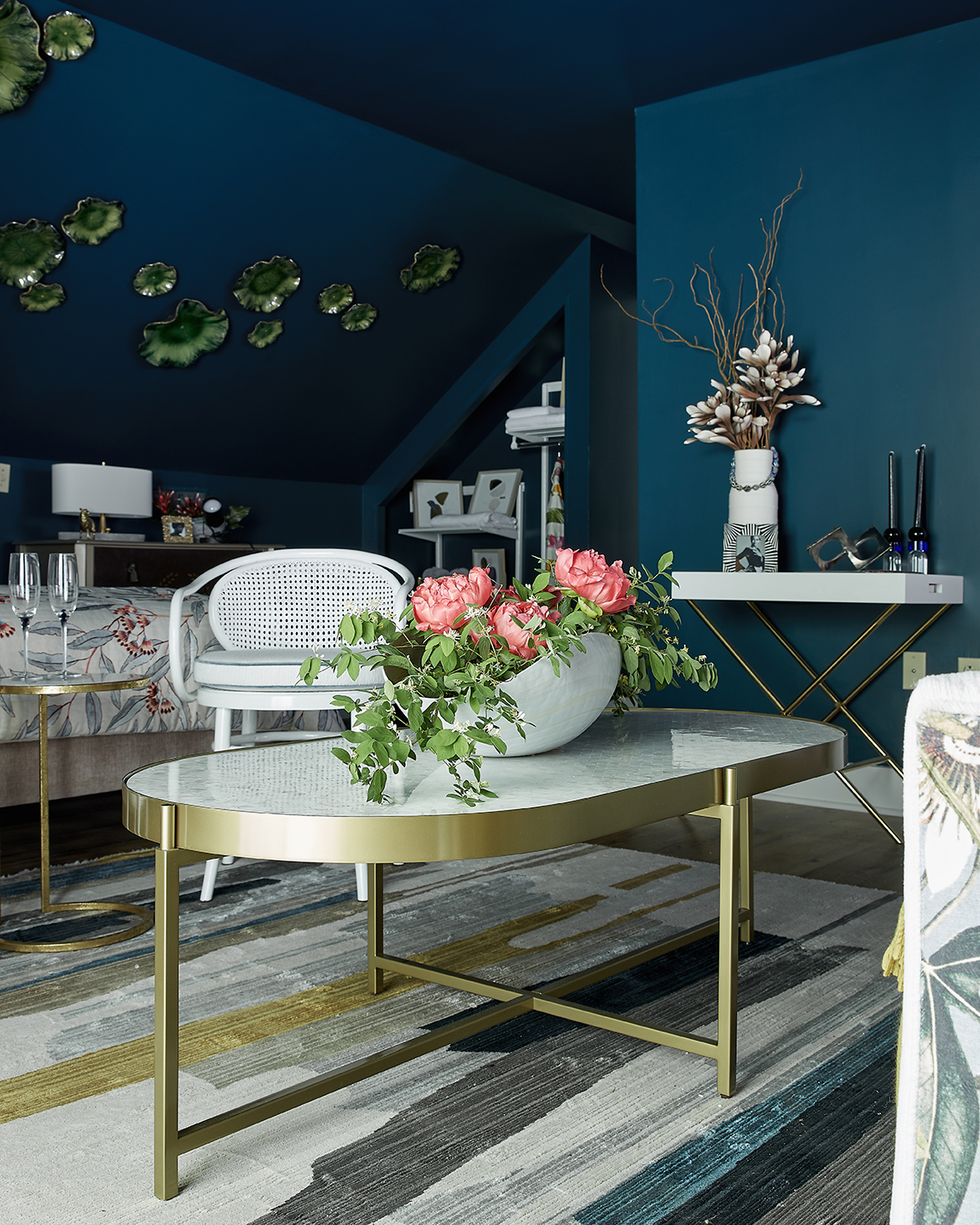 Showing Off for ShowHouses- How Designers Can Get Their Work Into Designer Show Houses
By Jill Brooke
Although flowers enhance any room with pizzazz and personality, that is not the focus for Steven Mandel. Like a Dumbledore-like wizard from Harry Potter movies, Mandel is busy fielding calls and conjuring possibilities for award-winning decorators across the country who want to be part of the many show houses he organizes each year. Mandel finds and negotiates not only the real estate for these big-ticket events but also the sponsors, with the help of his right- hand publisher Janice Browne.
 Mandel is the CEO of Hudson One Media, which produces Galerie and Aspire Design and Home magazines. His company is producing the inaugural "Galerie House of Art and Design" show house, created by style setter and Galerie magazine founder Lisa Fayne Cohen, in Sag Harbor, N.Y., which is open for four weeks, through Sept. 6. The shingle- style estate is being renovated by Michael Derrig—who counts chef Ina Garten as a client—and features decorators such as Richard Mishaan, Sara Story and Elizabeth Gill.
"The decorators normally choose the florists to accent their designer rooms," Mandel explains. In rarer cases, sponsors recommend florists, as well.
Show houses are a big business these days—as well as marketing opportunities for decorators, artists and florists. It is not uncommon for more than 20,000 people to walk through a show house to marvel at the fabulously decorated spaces. Typically, the public buys tickets—the proceeds from which benefit a worthy charity—and the attendees get to see the work of promising and famous designers from the region. Devoted fans of designer show houses plan to attend well in advance because many of these events sell out.
Regarding the financial arrangements for florists, Mandel says, "Rarely do florists get paid unless they have a relationship with the interior decorator, who may pay them. Florists should think of their involvement as a great marketing opportunity."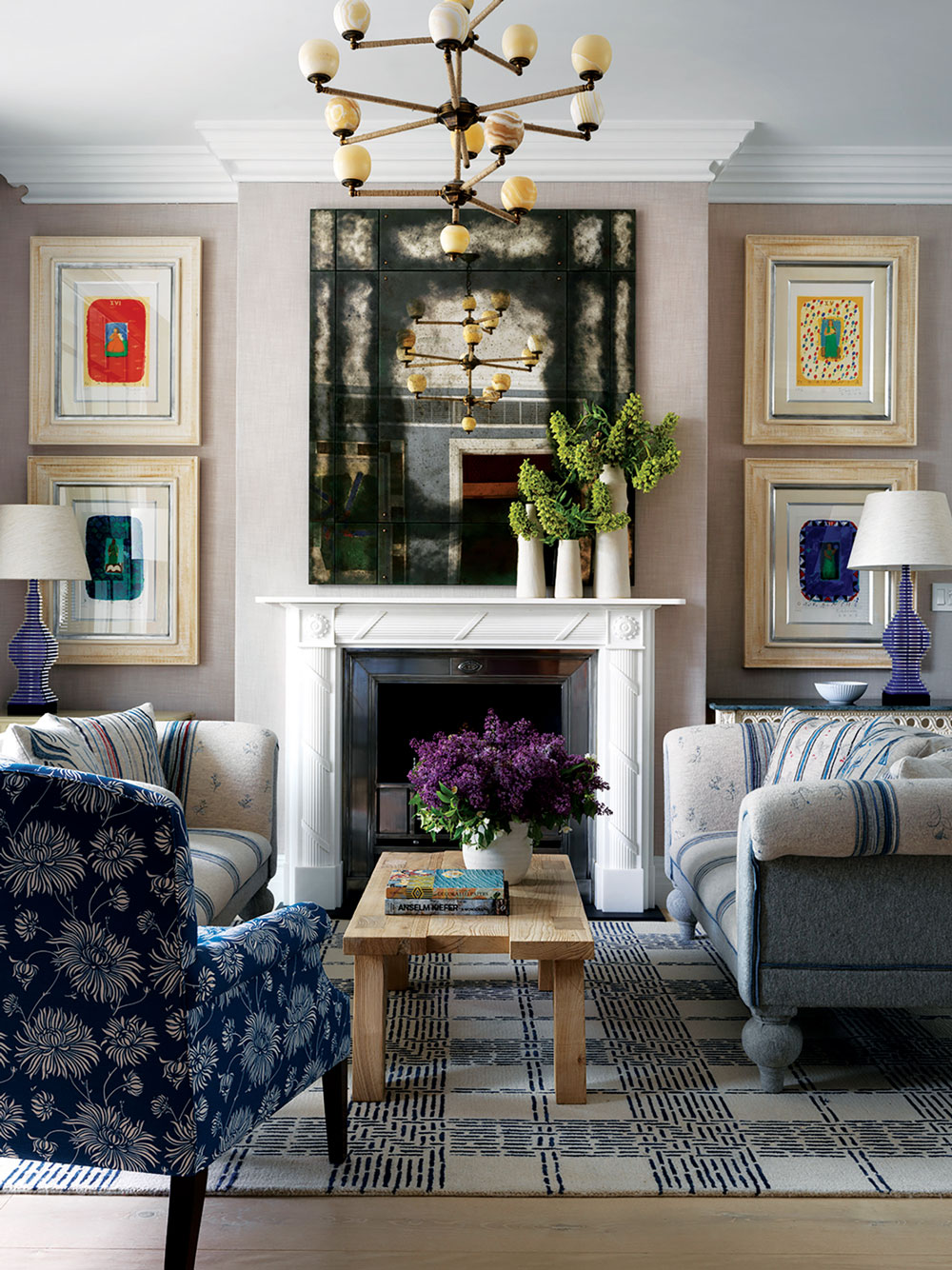 But how do florists then get more bang and enduring impact from this marketing investment? Here are some ideas.
First, to get involved, Mandel suggests that florists learn the names of show house organizers in their region. Call them, and offer to create flowers for a luncheon prior to the big event. "These events always have a luncheon for the sponsors and decorators who are involved with the project," he explains. Nazira Handal, Director of Special Events & Corporate Partnerships for the Kips Bay Boys & Girls Club's Kips Bay Decorator Show House New York, Palm Beach and Dallas (which opens Friday, September 24, 2021) says "Offering the organizers a discounted rate for services to build this relationship is a great start."
"The organizers not only handle vendors for the show house's opening events but also are asked for recommendations for corporate events throughout the run of the show house, so are in need of florists to tap for all of those events," Handal adds.
Such events are not the place for florists to skimp. Often, the florist is given the color scheme and can then interpret the theme with his or her personal flair. After all, where else could a local florist have the eyes of so many prominent decorators on their work? So that all guests know who designed the floral décor, florists should negotiate to have their business cards placed on the tables.
Another idea that Mandel suggests is offering to design a bathroom at a show house (the designers prefer to call them powder rooms). Sometimes, florists really jump into the role of interior designer and volunteer to design an entire room.
In Michigan earlier this year, the indefatigable Liana Dabir, who was the chair of the Junior League of Detroit's Designers' Show House, helped transform the historic Charles T. Fisher Mansion (currently owned by actor Hill Harper) into a show house.
Claudette Wellons, of LaShee Floral & Events, offered to participate, and took the first-floor powder room. "A powder room allows you to go as big as you want and be as creative as you want," she says. "The space is a perfect opportunity because it's small, and people will view the flowers."
For the powder room, Wellons used yellow Oriental lilies, pincushions, roses, callas and draping Amaranthus. The wallpaper wasn't a big expense because the room was so small. "People loved it," Dabir assures.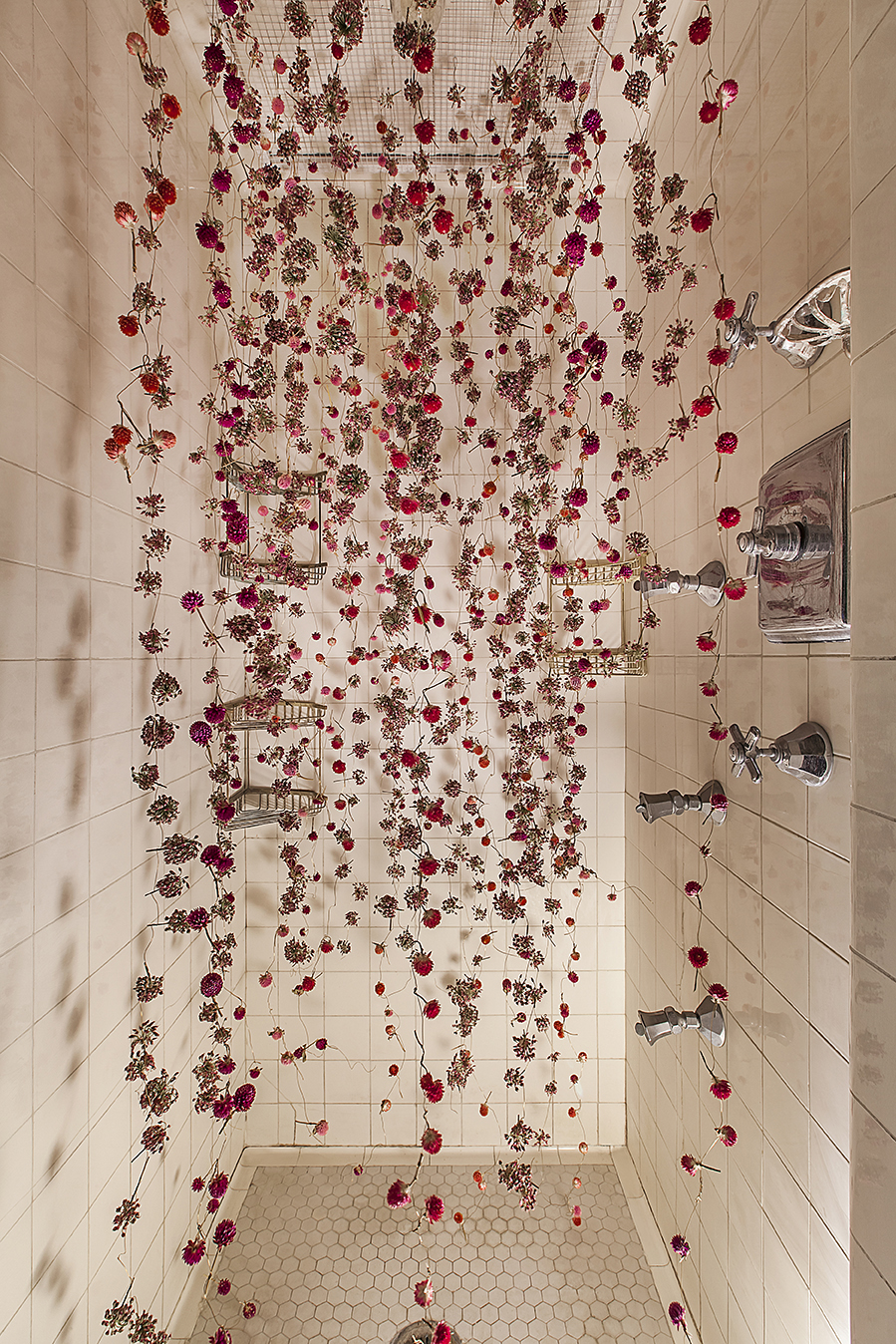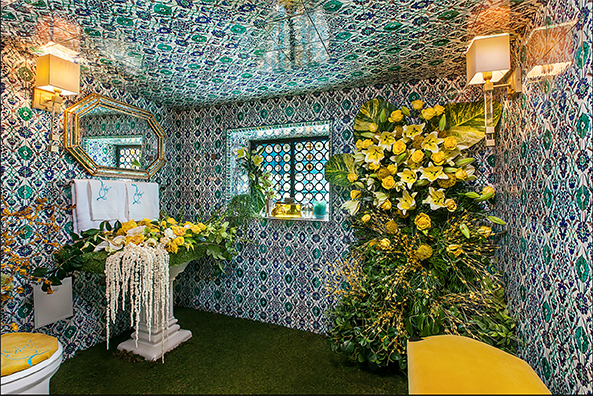 For me, it is essential to find someone with a similar aesthetic. I like more restraint and more architectural and sculptural designs. I don't like massive bouquets.
Campion Platt, an award-winning interior designer and architect, is extremely particular about the florists he uses. Platt has designed rooms for Kips Bay Decorator Show House, Holiday House NYC and Esquire House 360. "For me, it is essential to find someone with a similar aesthetic," he says. "I like more restraint and more architectural and sculptural designs. I don't like massive bouquets."
For a recent Holiday House NYC event, Platt used Dutch Petals in Southampton, N.Y., to enhance the gorgeous custom floral wallpaper by de Gournay. One would be surprised how rarely a florist looks at an interior designer's repertoire before reaching out. Platt says that florists just looking to get their names in magazines should focus instead on the "harmony between floral and interior design." For example, while Platt likes a more restrained look, Kit Kemp, co-founder and creative director of Firmdale Hotels and Kit Kemp Design Studio, is known for her love of colorful florals and craft décor. Her go-to florist is New York City's Lewis Miller, of "Flower Flash" fame, who is literally on speed dial for the many events for which her work is coveted.
 "When I started out decades ago, I saw Lewis's work and hired him," Kemp recalls. "The longevity of our relationship is due to him knowing exactly the tone and colors I want, and, more important, I can trust it will be done beautifully."
Miller, who is also a superstar now, says building loyalty and speaking the same design aesthetic is essential for great collaborations—especially because busy people want to speak in code and to know the job will be done. The resident florist for Kemp's Crosby Street Hotel and The Whitby Hotel, Miller says his relationship with Kemp has been "a joy" and continues to blossom with more projects. Miller's advice, like Platt's, is for florists to find decorators whose work would complement their design aesthetic. "It becomes more than a business relationship; it becomes a friendship after many years," he says. That's a collaboration that benefits both parties.
Written By Jill Brooke, Founder FlowerPowerDaily.com
Article featured in the August 2021 issue of Florists' Review. Read digital issue>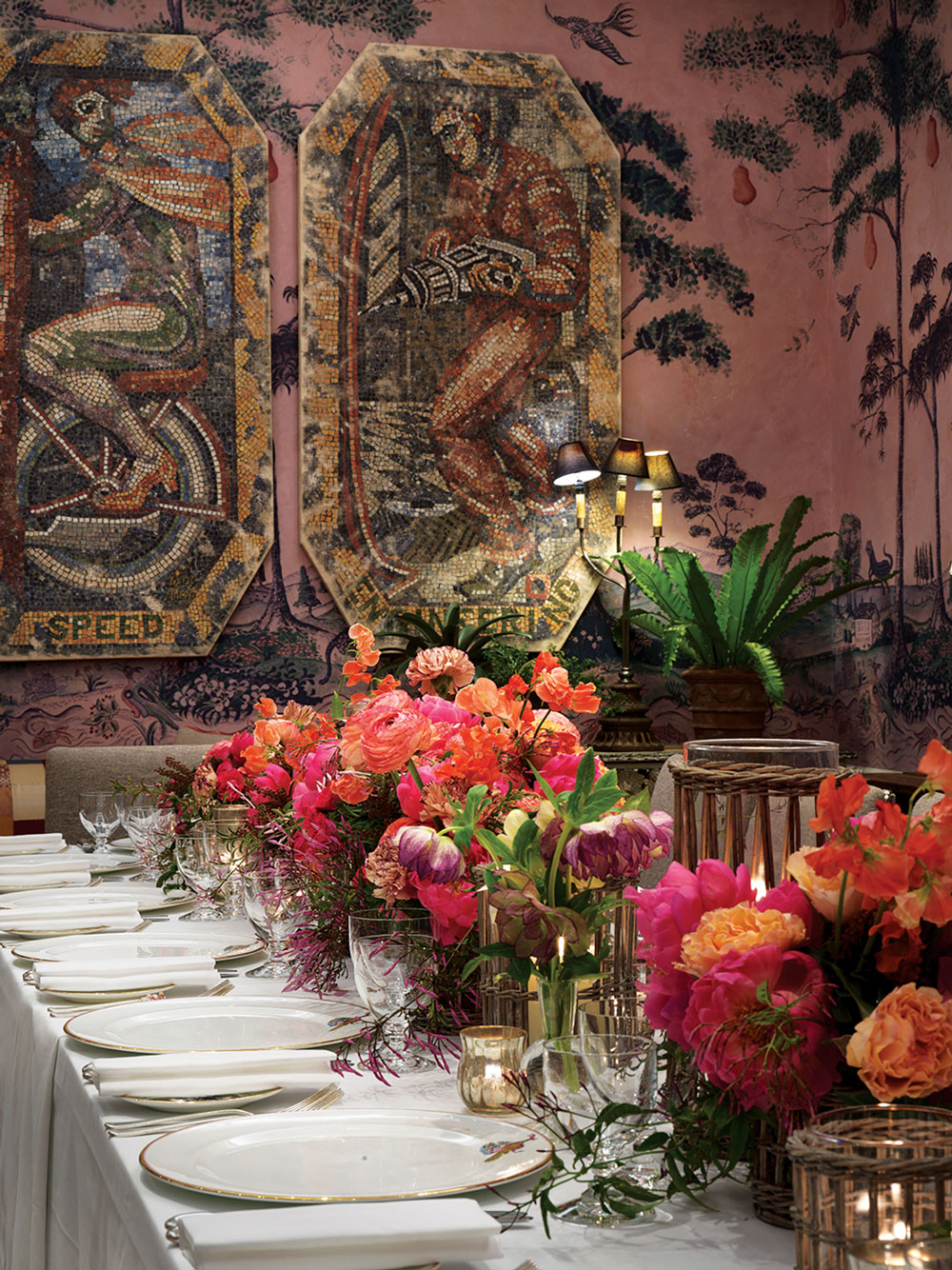 Furthermore, in bathrooms, there is easy access to water, and the rooms tend to be less structured, so a floral artist can be more creative. One can fill the ceilings, sinks and bathtubs with impresario flourishes.
For another room, florist Laurie Bolach, of Olive's Bloombox, transformed a drab shower area into a cascading waterfall of flowers. "It was an immersive experience to walk through," Dabir notes.
Fauno Floral sponsored a luncheon, and then, Dabir reports, "Several designers used him, as well." Dabir shares another tip for currying favor with the producers of these events: Offer to replace flowers as needed. Florists who offer to freshen their flowers during the show score points, she mentions. "One reason I like using local florists is that they can be around to replace flowers when needed."
Another imperative is to disregard normal conventions of scale. Both interior designers and florists want the flowers to pop. Marjeth Cummings, owner of Florals by Marjeth Cummings, created a flower arrangement for interior designer Everick Brown at The Kaleidoscope Project's show house in West Stockbridge, Mass. Cummings used a tall cylinder vase with simple meadow-like flowers, for a lovely effect that complemented Brown's choice of wallpaper.
For show-house dining rooms, the scale of table flowers is often massive. We've seen designers cluster numerous arrangements on a single table—especially when the table is not set. In some rooms, like bedrooms, for example, a table can have a soaring tall arrangement in front of a mirror, which wouldn't  work in real life because mirrors are used for putting on makeup, etc. In a show house, however, those rules don't apply.
Experts say florists should not assume an interior designer is on the same page as them regarding scale. Discuss ideas, and don't leave anything to assumption—especially when starting new relationships. For many florists, these events are relationship builders, but it is a delicate balance. The most successful partnerships are authentic ones.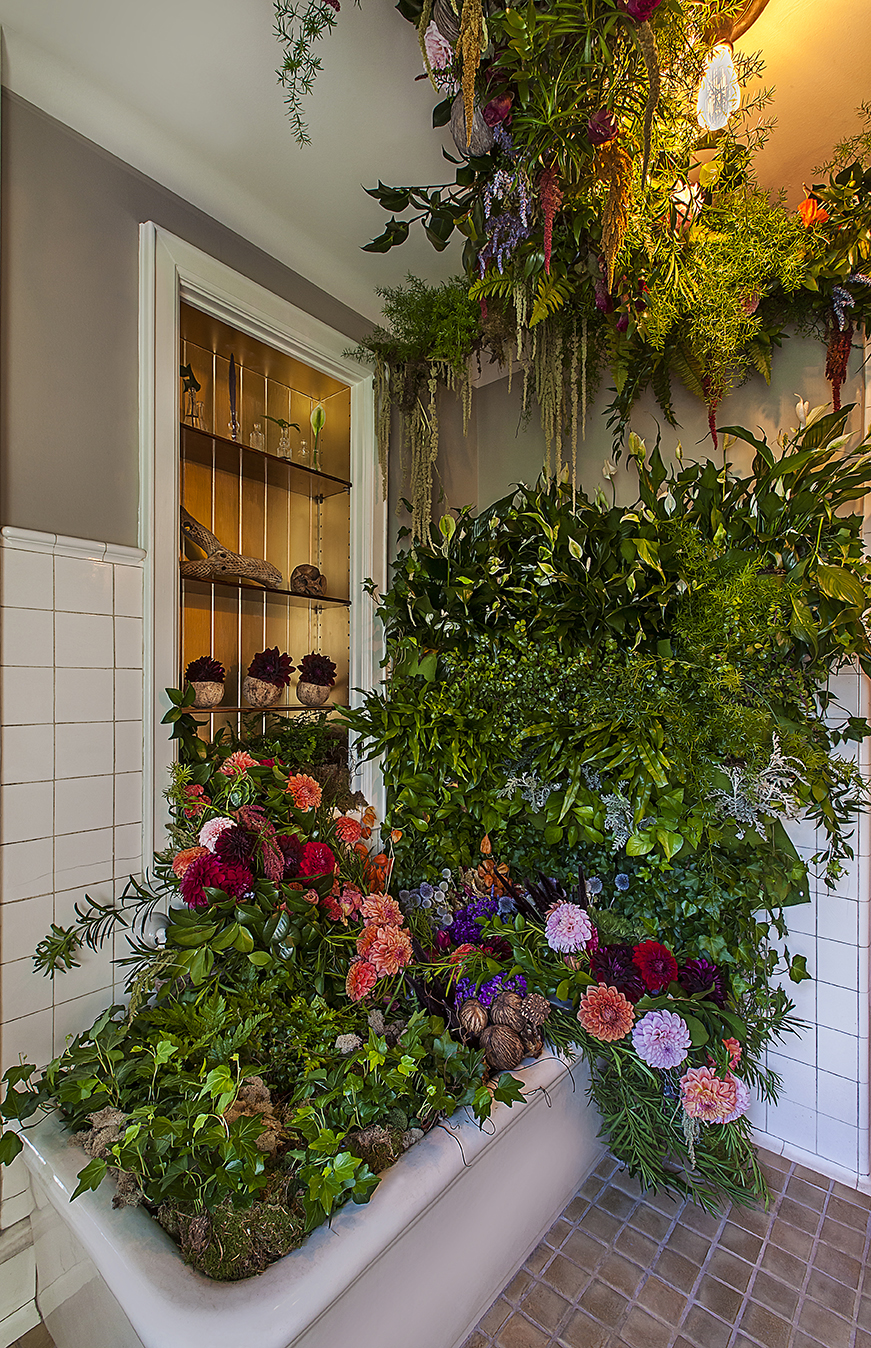 Pop-up Stores Offer Many Options and Benefits By Jill Brooke Everyone finds their aha moment in unexpected places, and for Brenda LaManna, founder and president of Damselfly Flowers, which is headquartered in White Plains, N.Y., and currently has seven...
read more