The youngest—and often most precocious—members of wedding parties always steal the show (well, almost), and so should their flowers.
By Nita Robertson, AIFD, CFD
There's nothing sweeter than the moment the smallest member of a wedding party walks the aisle. Flower girls are a special part of any wedding, and they love flowers! They look so adorable dressed up in fancy frocks, accented with flowers of some kind.
To provide you with inspiration for creative floral designs for flower girls, we're showcasing some of today's most popular and versatile options—which you can recreate as shown or take to another level by infusing them with your own creativity, style and aesthetic.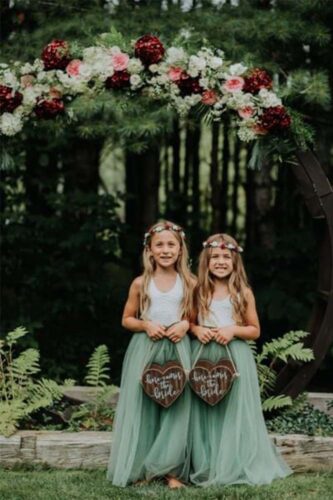 Flower Crowns/Halos and Headbands
These classic designs remain among the favorites of brides for their flower girls. They are easy to place and wear, and they are often supplemented with flowers to carry or baskets of petals for dropping—providing opportunities for multiple sales! Whether created exclusively with baby's-breath or other filler/accent flowers, or a collection of charming diminutive flowers and foliages, flower crowns and headbands will transform every flower girl into a little angel.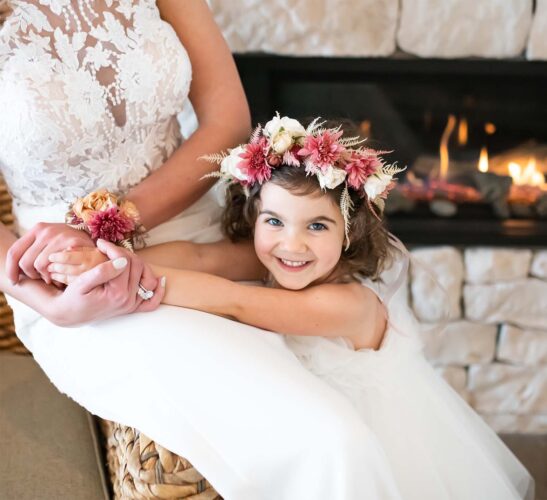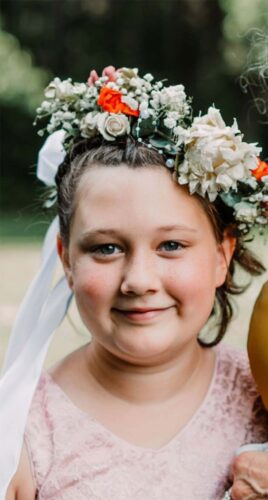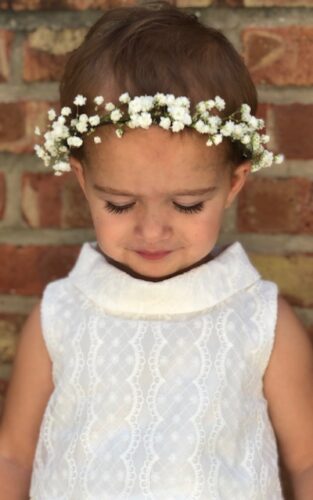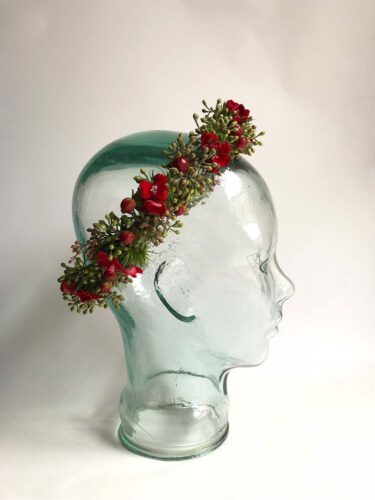 Flower Hoops and Wreaths
More contemporary options for flowers to carry for flower girls include small hoops decorated with flowers, vines, ribbons and more, as well as small flower wreaths. These design styles are light and easy for little ones to carry, and they provide lots of creative possibilities. In addition, flower hoops and wreaths can be created in various diameters, enabling you to appropriately size each design for the age and stature of each flower girl.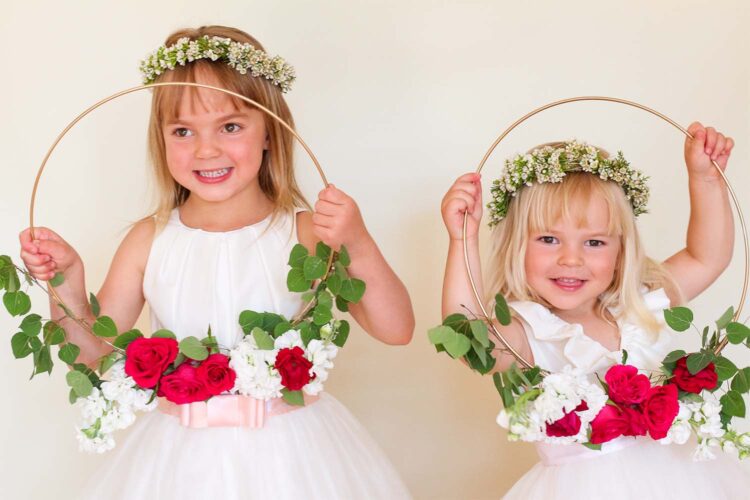 Flower Wands/Scepters
These darling flower designs are, hands down, my favorite for flower girls—and flower girls love them, too! They can range from simple to highly ornamented, providing infinite options for creativity and personalization—as well as price points. You can get as crazy as your bride will allow! Flower wands or scepters will magically transform every flower girl into a fairy-tale princess for the day, and they will be talked about and remembered by all the guests—always a good thing!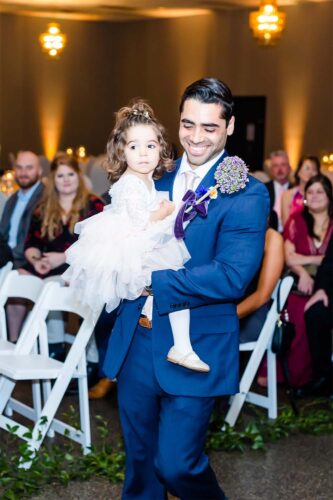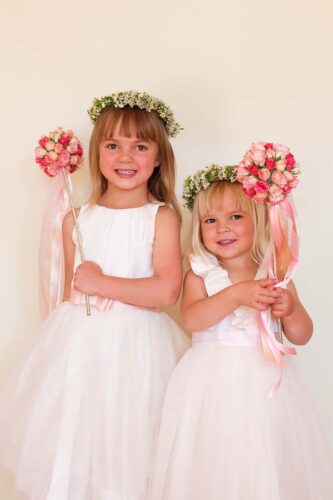 Small Bouquets
Charming bouquets are great options for brides who prefer cohesive looks—as well as for flower girls who might be a bit older. These designs can be exclusively tailored for each flower girl and her dress, or they can be miniature versions of the bride's or bridesmaids' bouquets, making the flower girl feel like a miniature bride or a junior bridesmaid—if that is the bride's desire.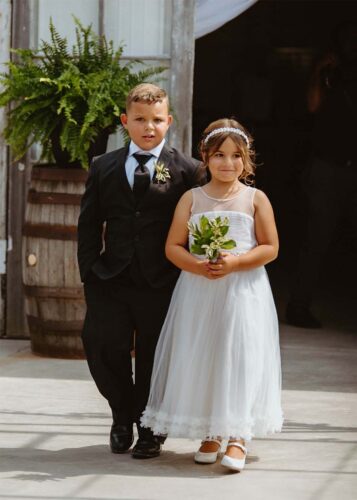 Flower and Petal Baskets
Although baskets are the most traditional options for these youngest members of wedding parties, they can still be designed with creativity and style. Whether wicker or fabric, or filled with a small arrangement of flowers or petals for dropping (if the venue allows), flower-girl baskets also offer myriad options for adornment and ornamentation, from simple to ornate, to coordinate with the theme and style of each wedding. They, too, can be easily sized for the age and stature of each flower girl. As a special touch, some bridal clients will provide baskets they have found or created themselves.