It's a live social audio app, hosting voice conversations and interactive sound experiences.
By Mechell Lord
From Mark Zuckerberg and Elon Musk to Oprah Winfrey, Clubhouse has attracted some big names. I popped into a room last April, and Katie Couric was moderating her first room. It was wonderful to hear her voice in real time and feel the humanity of someone I have always admired. Despite Clubhouse being just a year-old start-up, it reportedly has a valuation of more than $1 billion.
The company reports that it has seen global growth in its chat rooms, including rural Georgia farmers interacting with entrepreneurs in Tanzania, film clubs form- ing in India, debate rooms in Germany and quiz shows originating in the Middle East. "We've seen firsthand what we've always believed— that the need to gather with other humans is universal," the company blog reads.
HOW DOES IT WORK?
Clubhouse is known for being a place to meet, talk and share ideas in a simple format. You can create and join "Clubhouse Rooms" where you can chat with others in conference calls. There is no sharing of pictures, videos or even text; you just listen and talk. Users can join and leave calls at any time, as well. When you open the Clubhouse app, you will see a list of "Rooms" as well as the people in each room.
Clubhouse wants users to explore various conversations. You can join a Room by tapping on it, and hop in and out as you like. You enter each Room as an audience member. If you want to talk, you "raise your hand," and then the speakers can choose to invite you to speak. Clubhouse Rooms are often hosted by industry experts, celebrities, journalists and so on. You can also create a Room of your own.
WHAT'S IN IT FOR YOU?
People in the floral industry are already on Clubhouse, and they are sharing and connecting daily. The first time I went on Clubhouse, I counted more than 90 "Clubs" in the wedding category. The "Wedding Pros" Club hosts daily conversations with its more than 10,000 members. Some of Wedding Pros Club's recurring rooms are "Wedding Planners Round Table," "Share Wins and Problem Solve" and "Small Weddings—Big Business." Every time I spend time in the Wedding Pros Room, I end up with a page filled with notes and tips.
The "Flower Farmers and Florists" Club, with around 4,000 members, hosts weekly Rooms interviewing floral industry leaders and influencers (including Florists' Review Publisher Jules Lewis Gibson) as well as Rooms on "Flower Growing and Farming," "Trending Florals and Designs," "Flower Friends" and "Flower Workshops." We had so much fun in the Flower Friends Room that we invited one of the Club's moderators, Lauren Spencer, a flower grower, retailer and designer in Kentucky, to join FR's frst Clubhouse Room as a guest speaker.
INSIDER TIPS AND LINGO
To join a conversation, click the "Raise Hand" button to ask to join the "stage." Rooms will often have a style, either "popcorn style" where everyone speaks whenever or "go in order" where the moderator (notated by the green dot on his or her profile) will mention each person on stage in order and invite him or her to speak on the subject or ask a question.
The moderators will periodically "Reset the Room." Because people are flowing into and out of Rooms, this is the moderator's opportunity to bring the conversation back to the topic of the Room, invite innovative ideas and welcome new audience members.
Because Clubhouse is audio only, when a speaker or moderator in a Room wants to show a photo or a design, that person will update his or her profile photo and ask the room to "PTR" (Pull to Refresh), to see the update. Refreshing the screen on mobile is as easy as pulling your finger down the screen.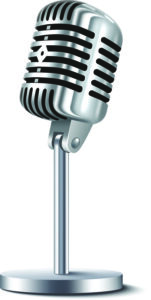 HOW TO JOIN?

Clubhouse is currently invitation only, so, to join, you need an invitation from a current member. You can download the app, reserve a handle and put your name on a waiting list. You may also reach out to us, at Florists' Review, on our Instagram DMs (direct messages), and we may have an invite for you (wink).
The only requirements are that you be authentic, never boring, and have fun connecting and learning from others with your same passions. The floral industry is one of caring, connection and sharing, and that is what's happening on Clubhouse.
Tips for creating and marketing a bespoke collection of enticing holiday gifts. By Nita Robertson, AIFD, CFD With the holidays just around the corner, many consumers are already searching for (and buying!) perfect gifts for those on their shopping lists—especially...
read more