Get on board with these statement-making high-society-approved fashion accessories.
By Jill Brooke
As a bon vivant who has traveled the globe, R. Couri Hay has seen his share of fashionable hats. The society columnist and publicist has had a front row seat at the Kentucky Derby, the Ascot in London, the Rose Ball in Monte Carlo and the New York Central Park Conservancy's "hat luncheon," as well as many Easter parades on Fifth Avenue. This is why he is in a credible position to observe a growing trend in millinery magnificence.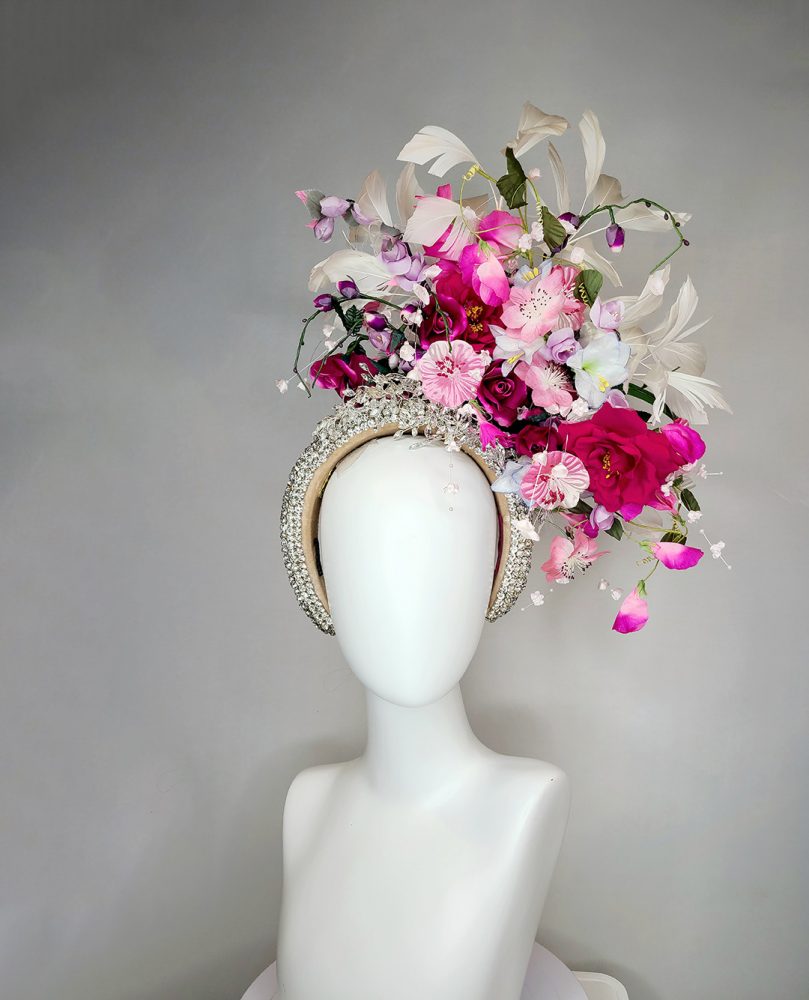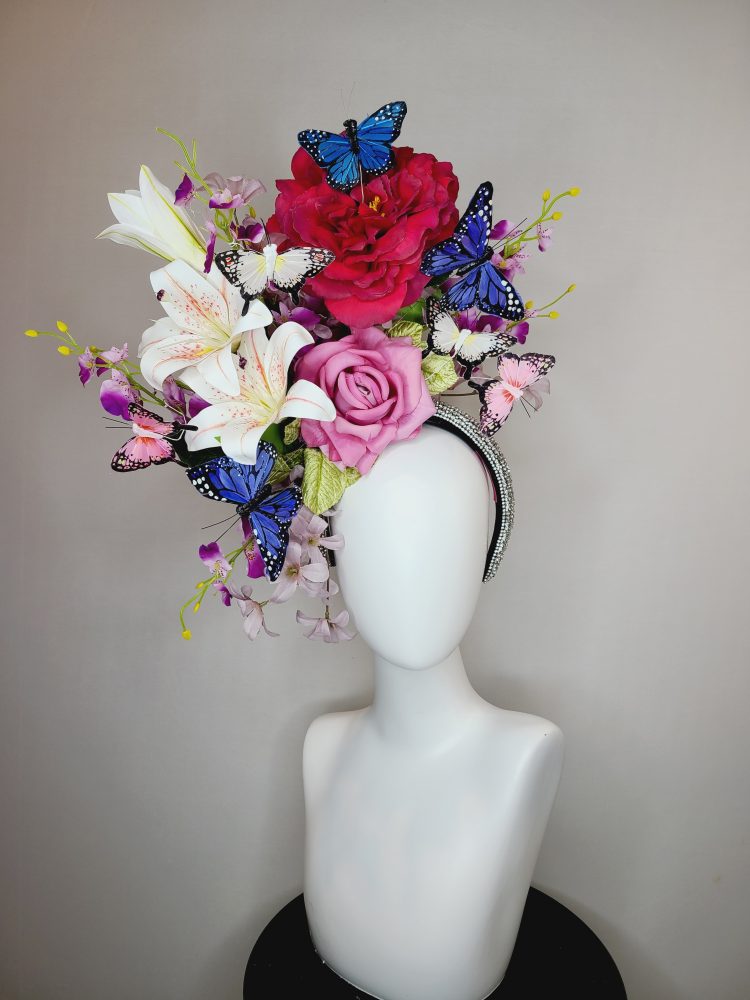 "Sophisticated and stylish ladies are decorating their hats with more real flowers every year, to give them an added edge," he observes. "It used to be about silk flowers or sometimes having a hat looking like the Eiffel Tower or the Statue of Liberty. But now flowers are blooming everywhere."
There's a logical reason this is occurring for the Central Park Conservancy, whose May "hat luncheon" has raised more $200 million in recent years. "It fits the theme because at the Conservancy luncheon, you are surrounded by lilacs in blooms, hyacinths and beautiful displays of flowers on all the tables and surrounding areas," Hay says.
Furthermore, the younger generation is also caring much more about sustainability, which ties into using fresh flowers for memorable bonnets. And this applies to places other than the Central Park Conservancy. "The reason people are accessorizing their accessories, like hats, and taking it one step forward, is due to a need for originality," explains British fashion model and jewelry designer Madeleine Kowitz Chenevière, who routinely is invited to U.S. and British events. "With flowers, you can wear the same hat over and over again, and each time it can be tailored to your look or mood. Fresh flowers give an impermanence to an outfit. It's about living in the moment, and no two moments or experiences will be the same."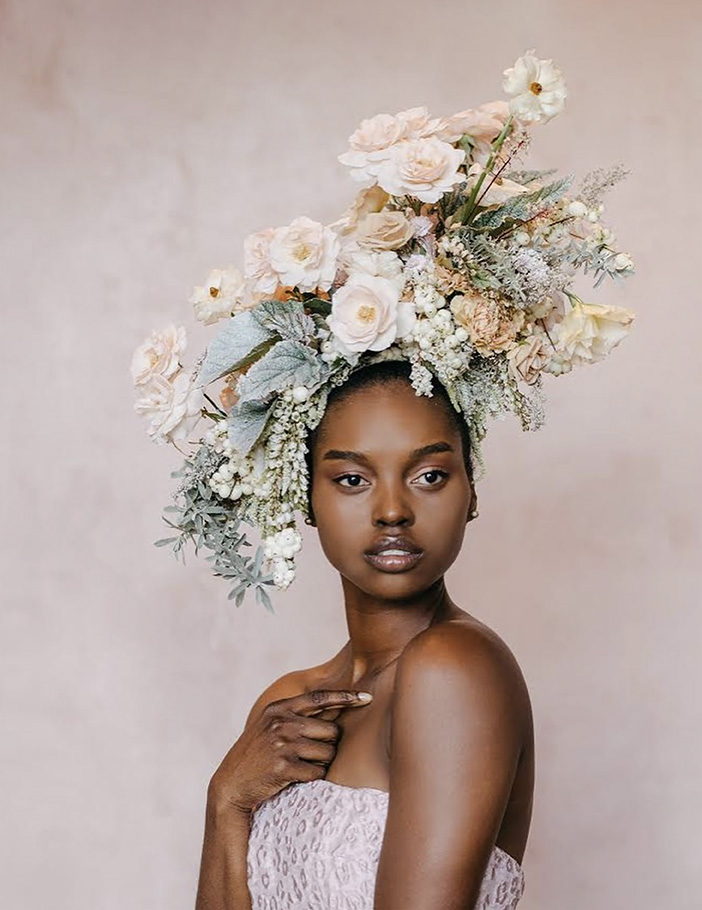 This trend, therefore, is also inviting more opportunities for local florists to help create hats for life events. What should a florist be thinking about?
First, say observers, don't wait for the customer to come to you. Design a variety of flower hats for multiple occasions that you can display to plant the seed of the idea with your clients. An Easter bonnet with bold lilies. A garden hat with tendrils of Lisianthus or pendulous Amaranthus. Perhaps a small chapeau with sprigs of lavender for a Saturday night dinner to match a purple dress. People also love theme parties and could consider having their own hat parties. How fun!
Having the images on your website or displaying them in your store gets people thinking. After all, as writer Linda Lee says, "If hair really was a woman's crowning glory, there would be no need for tiaras, barrettes, crowns or even earrings. In fact, women love hats. Just look at little girls playing in a closet."
Floral event designer Jennifer Reed, owner of Jennifer Designs in Mantua Township, N.J., whose work was part of the 2023 PHS Philadelphia Flower Show, also offers mom-and-kid classes, and hats are often a fun activity. Ditto for grandparents with grandkids.
Connecticut-based Rebecca La Flamme teaches flower-crown-making classes, which have been growing in popularity. This is another avenue for florists to consider. She suggests having clients come to a store with their hats and then devising color patterns. "Dried flowers are very helpful and useful," she says. "Especially strawflowers because they are easy to string." You can supplement with fresh flowers, if desired.
"A cute idea for a Kentucky Derby-themed party is to use fresh flowers, like roses; fillers like waxflower or any other hardy botanical that works well out of water; and greenery such as Camellia leaves, Italian Pittosporum or sweet jasmine," says Gina Lett-Shrewsberry, owner of Inspirations by Gina in Sacramento and the San Francisco Bay area, in California. "Create a lush flower crown, and tie the ends with a nice satin ribbon. Place on your hat, and you'll be the talk of the party with your crowning glory!"
One pitfall to consider with fresh flowers is the weather. Make sure you ask each client when the hat will be worn. Will the hat be worn that day, or will the client be traveling to a destination? What time of day will it be worn? It's not a good day when tulips wilt on the ribbon vine because there is no water source. Of course, one can use an exterior-coating finishing spray like Floralife® Crowning Glory® or give a hydration bath to protect the flowers' endurance. But better safe than sorry.
At New York City's Seasons A Floral Design Studio, owner Gerald Palumbo routinely makes hats for Broadway stars who want drama and fabulousness. Typically, a client comes in with her hat to discuss concepts. Over the 30-plus years of his storied career, Palumbo has created many eye-popping hats. "It's fun to go to an event and dress up a bit," he explains, noting that hats always make a fashion statement.
Some of the special ones Palumbo has designed include a large headpiece for a winter event on which white branches, dotted with glass crystals, shot up and were dripping with hand-strung white orchids. Attached to the back of the headpiece was a boa filled with sweet-smelling Freesia, which the client carried under her arm.
Now, of course, not all Palumbo's creations are that much of a production. But he does stress trying to think of themes. What season is it? Does the client have a favorite show or book? After all, you want your clients to be happy, and having fun makes them want to come back.
For someone who liked the book and musical theater production Into the Woods, he created a forest-themed chapeau, with flowers "growing" out of the hat. "I used smaller flowers, like snowdrops and Crocus," he recalls. "We took the entire flower and peeled the bulbs back with the flowers attached to them." Rustic, indeed. For another client who wanted a tropical theme, Palumbo created a hat with bamboo sticks and tropical flowers including Protea and birds-of-paradise. "It was a collage worn on the head," he recalls.
Another time, Palumbo wired individual petals to create an oversized blossom. Just one, which was grand and made a statement. "We removed each petal and wired it to be fashioned into a large composite flower," he says. In fact, petals from Cymbidium orchids work great as do Camellia and Gladiolus petals.
Another trendsetting creator of memorable hats is Susan McLeary, also known as Passionflower Sue. The Ann Arbor, Mich.-based educator, whose new book is Flowers for All, often uses headbands for her creations. For one design, she strung together flowers in bead-like forms and pinned them into the headband.
"Everyday daffodils become golden trumpet beads when their petals are removed," McLeary says. "The flowers' inner trumpets [a.k.a. coronas or cups] are very sturdy and long lasting, making them ideal for creating expressive, wired wearables. Other flowers that work well include tuberoses, fritillaries, Agapanthus, Gladiolus and hyacinth florets—anything tubular or bell- or cup-shaped," she adds.
As Miami-based author and reporter Lee Fryd, who writes for the New York Social Diary and often buys hats to wear at events, reveals, "No fake flowers can match the beauty of the real things."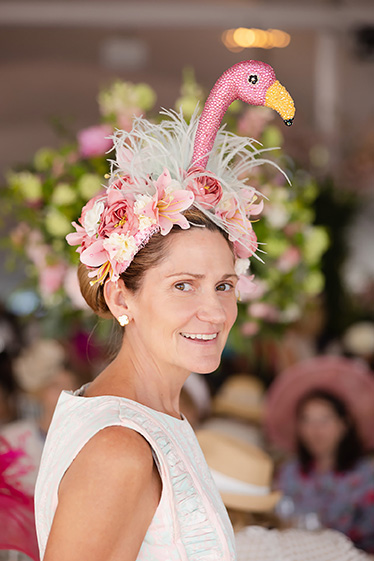 Geraldo Palumbo's Tips for Fantastic Floral Hats
• Look for long-lasting flowers.
• Refrain from using tulips because they droop.
• Orchids are a good choice because they are long lasting and versatile. Roses and hyacinths are also great, as are Crocus petals—and for a grand effect, lily blossoms.
• Make greenery and vines your friends because you can drape them between the flowers, for a spectacular effect.
• For bigger productions, use water tubes, but make sure to conceal them. "No one wants to see or know how I put it together. It's always best to leave people guessing."
"With flowers, you can wear the same hat over and over again, and each time it can be tailored to your look or mood. Fresh flowers give an impermanence to an outfit. It's about living in the moment, and no two moments or experiences will be the same."
— Madeleine Kowitz Chenevière