A popular design mechanic offers many benefits for all types of wedding and event designs.
Floral design, photos and text by Nita Robertson, AIFD, CFD
This low and lush centerpiece—ideal for a wedding reception and other occasions, as well—is created with an 8" Pillow® with Flat Base, agrid design mechanic from Syndicate Sales' "Holly Heider Chapple exclusively for Syndicate Collection." The Pillow® not only holds flower stems securely in place but also allows for them to be easily removed and repositioned or replaced. It also makes gifting an arrangement after an event easy (simply pop the Pillow® off of the container—if the container is a rental—and the flowers remain arranged). Similarly, the Pillow® enables arrangements to be removed from tall containers, like cylinder vases, for easier transport; just fill the containers and place the arranged flowers in them on site.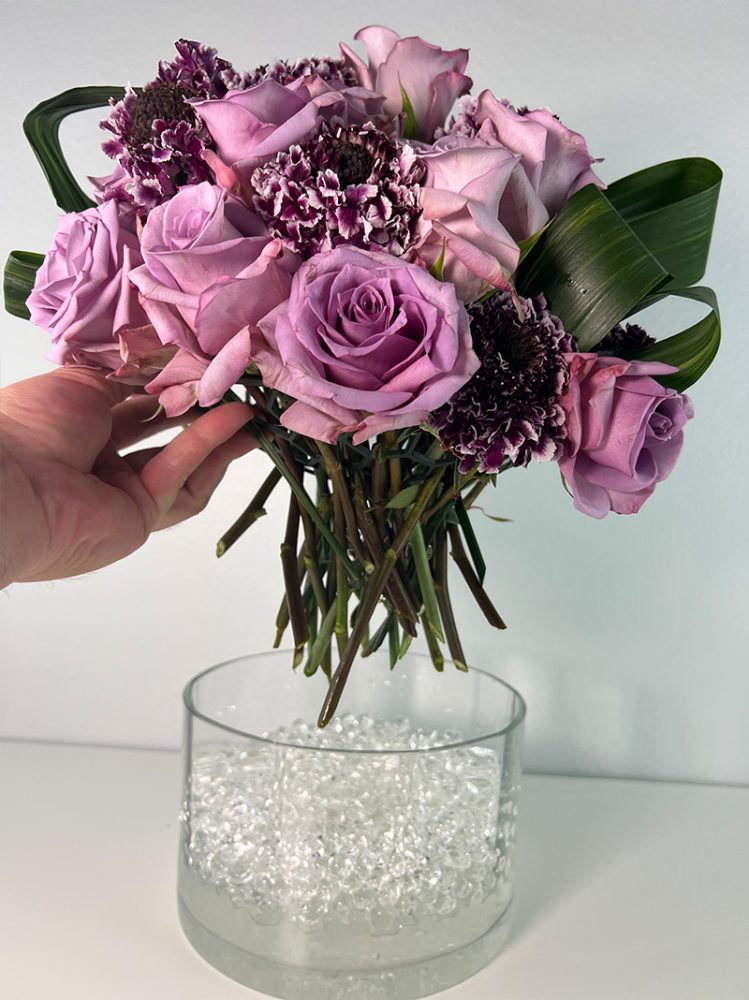 STEP BY STEP
Step 1
Soak XXL/Jumbo DecoBeads in at least 1.5 quarts of plain tap water (no flower food) for 24 hours prior to designing; they need plenty of water and time to expand to their maximum size (at least 1 inch in diameter). Once they are fully saturated, fully drain the water from the DecoBeads, place them into a short, wide cylinder vase. Snap an 8" Pillow® with Flat Base grid design mechanic atop the vase.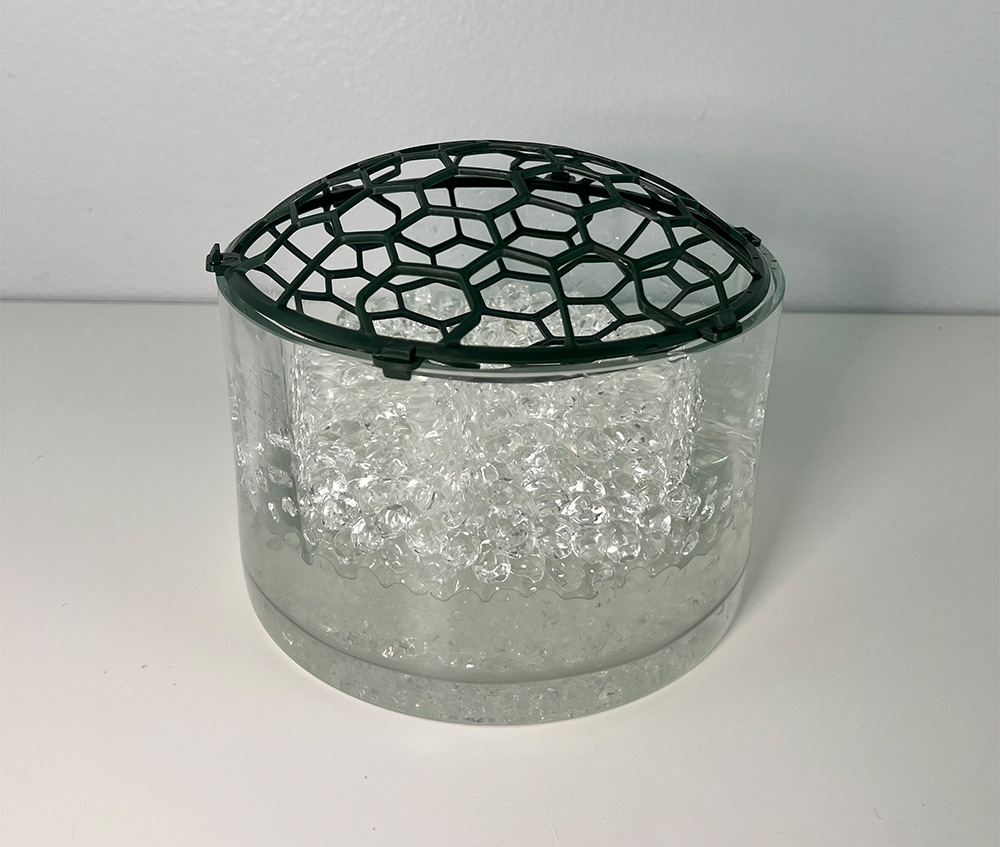 Step 2
Arrange stems of lavender hybrid tea roses into the vase, through the Pillow®, creating a compact and lush round design.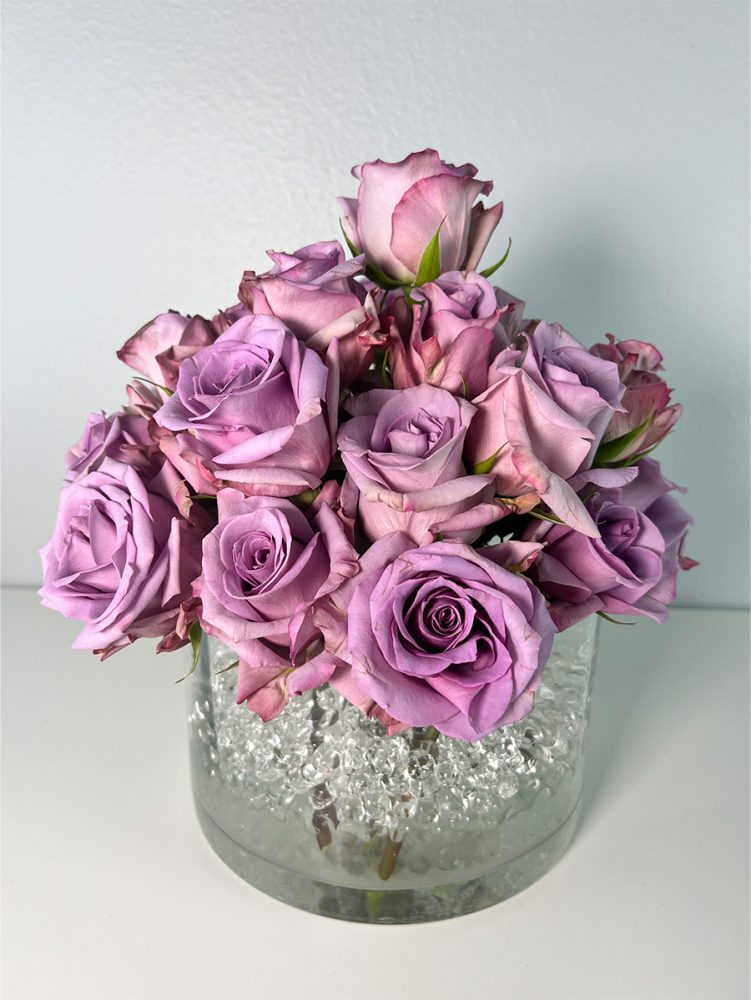 Step 3
Next, arrange stems of 'FOCAL SCOOP™ Purple Lace' Scabiosa, to add varying color and texture to the arrangement.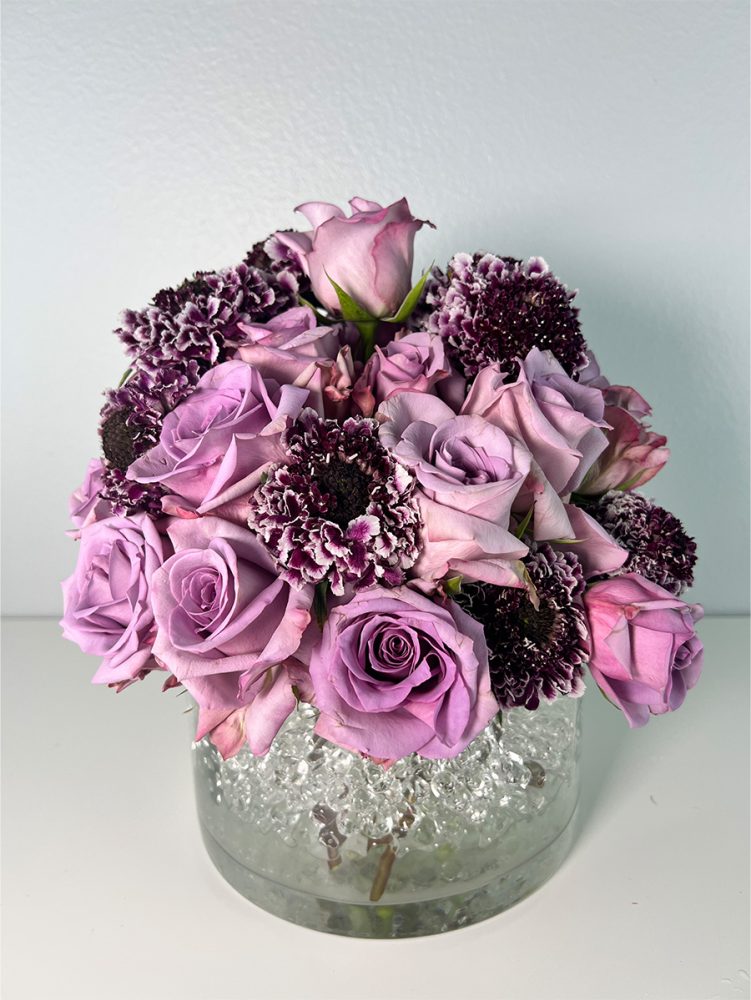 Step 4
Split an Aspidistra leaf in half, leaving the stem intact. Curl both leaf halves, creating double loops, and bind the leaf tips to the stem with paper-covered wire. Repeat this procedure with two additional Aspidistra leaves. Arrange the three double-looped leaves into the design.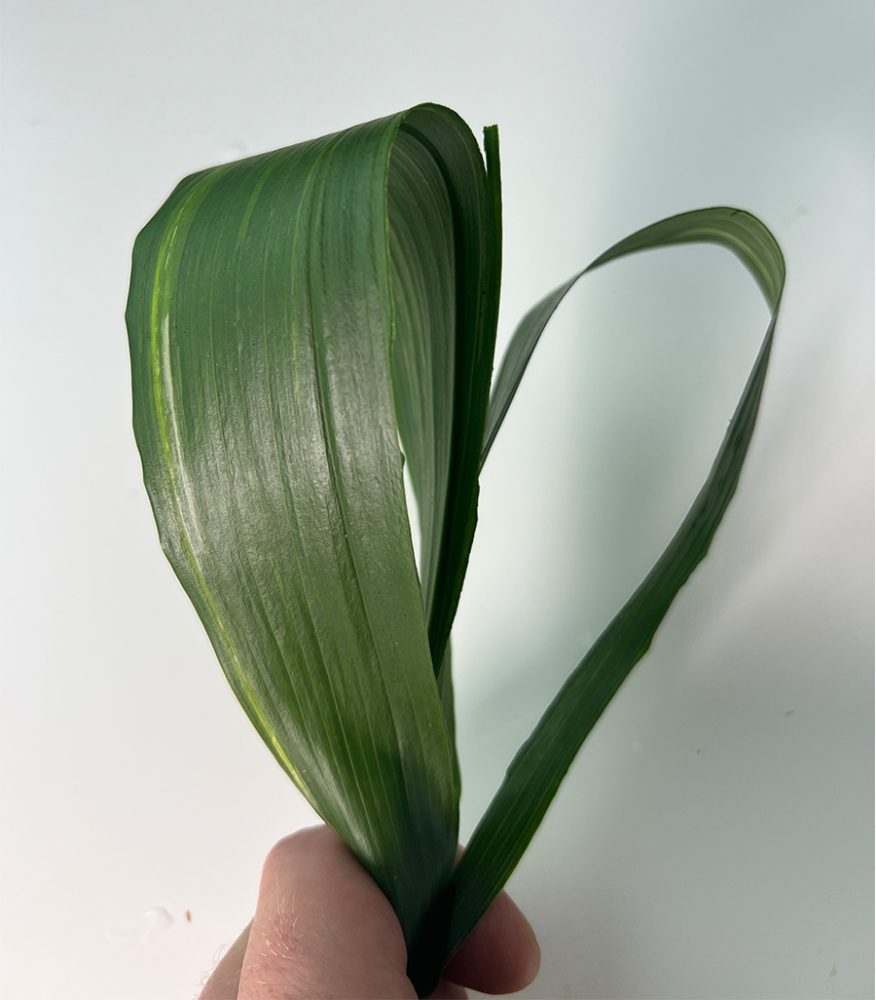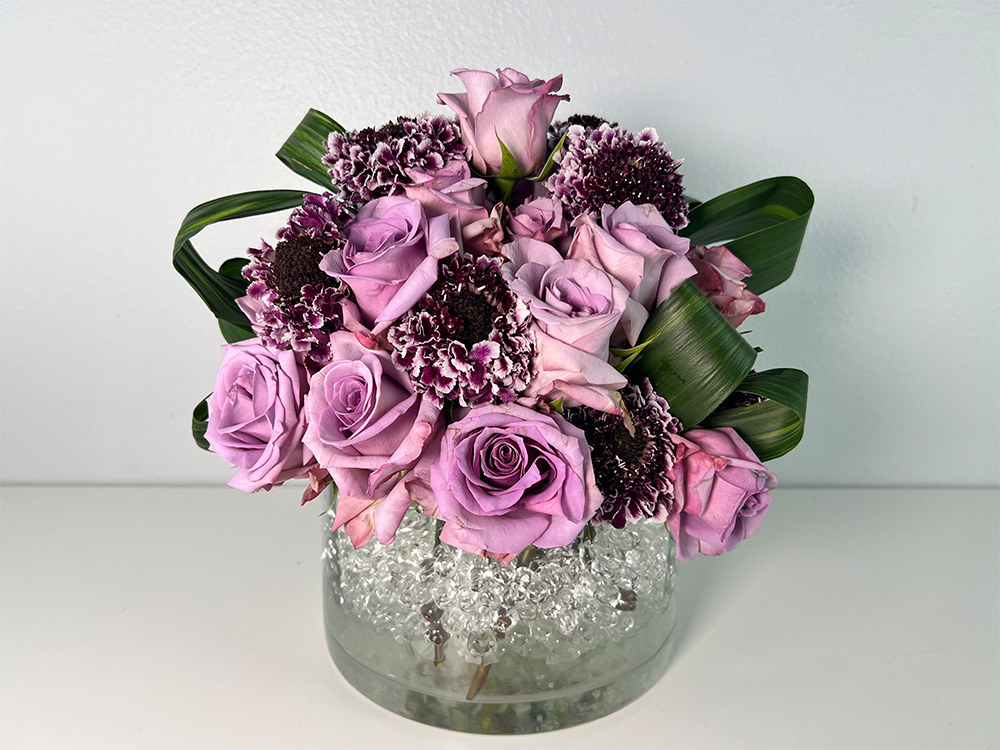 MATERIALS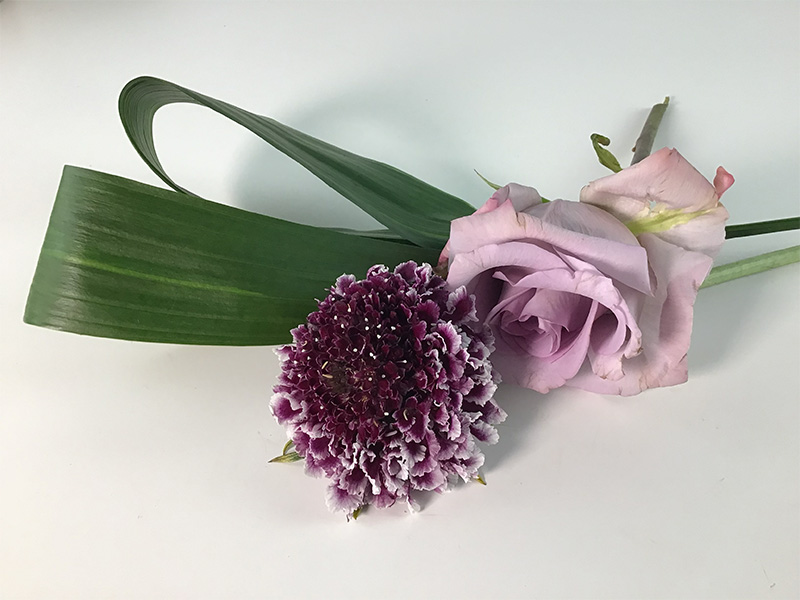 BOTANICALS
Rosa spp. (hybrid tea rose)
Scabiosa atropurpurea x caucasica 'FOCAL SCOOP™ Purple Lace' (pincushion flower, scabious)
Aspidistra elatior (cast-iron leaf, barroom plant leaf)
HARD GOODS
8" x 5" Cylinder Glass Vase Clear from G&G Distributors
8" Pillow® with Flat Base (Holly Heider Chapple exclusively for Syndicate Collection) from Syndicate Sales
DecoBeads XXL/Jumbo from JRM Chemical
OASIS™ Bind Wire