A new book from celebrated New York City florist Lewis Miller showcases his famous "Flower Flash" floral installations.
By Jill Brooke, founder FlowerPowerDaily.com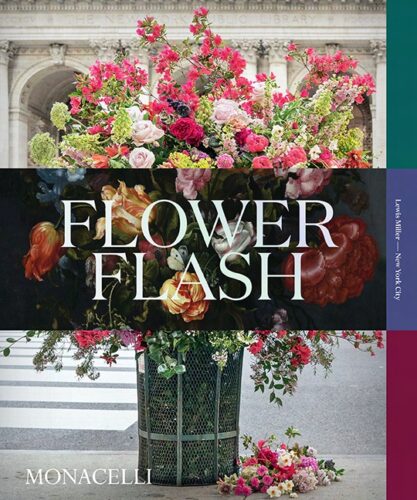 Renowned floral designer Lewis Miller calls himself a "story- teller through the art of floral design." To give back to the city that launched his successful business, Lewis Miller Design (LMK) in New York City, he and his team imagined ways to give New Yorkers access to the kind of floral design that otherwise would be accessible only to his high-net-worth clients including Serena Williams; Tory Burch; and, yes, Meghan Markle.
Because art should be shared, Miller and team came up with a plan that involved subterfuge, generosity, mischief and fun. On a brisk October evening in 2016, Miller and his flower elves gathered buckets of Dahlia and carnations and loaded them into a van at their East Village store. Then they drove to Central Park. Making sure no one was watching, they put a ring of yellow, orange and pink flowers around the mandala dedicated to The Beatles singer John Lennon in what they called "floral street art" and later termed "Flower Flash."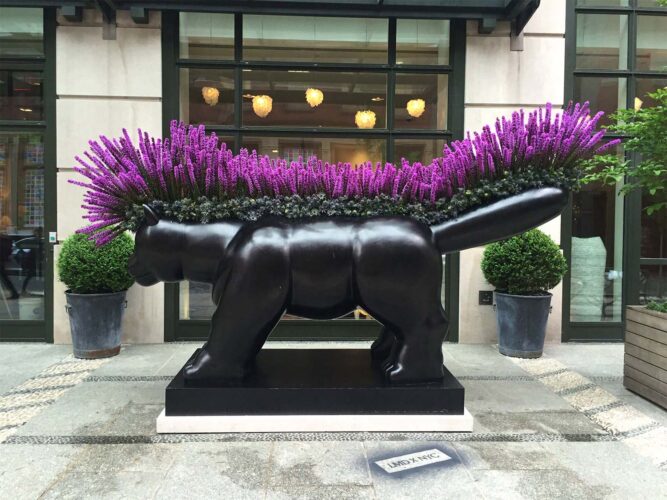 Miller's pop-up "Flower Flash" floral art is now a global sensation, and he has gathered all the subsequent joy-filled installations into a book, Flower Flash, with all the behind-the-scenes peeks and observations of what now has become more than 90 installations.
To the California-born florist, Flower Flash "relies on a vague plan that might be modified on site and is successful only if attuned to the surroundings and the moment," Miller explains. "It is the polar opposite of designing a posh event. Flower Flash describes a new approach to the craft of floral design, a style of arrangement that is boisterous, free-form and a little wild—a departure from the immaculate and a total acceptance of improvisation."
"For New Yorkers, it was like seeing a Bengal tiger on the street," says Irini Arakas Greenbaum, LMK's special projects director. "It started as a simple act to put smiles on people's faces but has evolved to include donating flowers to after-school programs, healthcare workers and under-privileged students." Furthermore, corporate donors line up to be part of the flower fun.
When pressed to define my own vision, a few words come to mind: abundance, contrast, joy, folly and energy. In a Flower Flash, every flower benefits equally from a sort of floral democracy, and like most democracies, the Flash's success is largely dependent on the hardworking, unsung flowers that support
the more delicate and fashionable blooms. Precious sweet peas share company with unloved carnations, and chrysanthemums make nice with English garden roses. And it makes sense that this is the recipe for a successful Flower Flash because New York City, the birthplace of these random acts of beauty, is built on the same principle. Like a true Flower Flash, Gotham City is a glorious mash-up of all kinds of people and personalities. As we go through life wearing many hats, overextending ourselves and multitasking at every step, we need to be reminded to—pardon the cliché—stop and smell the roses. Since the roads aren't lined with roses, Flower Flashes will be." — Lewis Miller